What You Need to Know About the Industry's Advocacy Priorities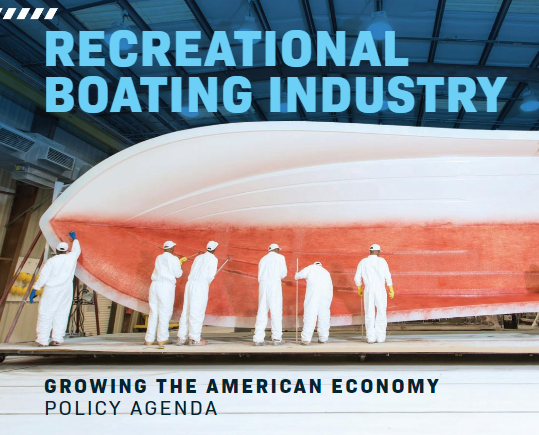 As NMMA continues expanding its advocacy work around the country, to be successful, it's imperative that members and industry stakeholders add their voice to these efforts. To help with this process, NMMA has developed simple, straight-forward reference materials for stakeholders to utilize, making it easy to both learn and talk about the industry's most pressing advocacy priorities.
Speaking with a collective, consistent voice across all sectors of recreational boating is key to the industry's success. Given this, NMMA is encouraging members and industry stakeholders to reference these materials by visiting the association's advocacy webpage or clicking on the direct links to each resource below.
Click here to access the 2019 advocacy brochure featuring quick insights on the industry's top priorities.
Issue specific materials:
Additional resources will be added on a rolling basis and members and stakeholders are welcome to share all materials with their employees, colleagues, and networks. For more information, please contact NMMA communications director for government relations, John-Michael Donahue at [email protected]