Discover Boating Boat Finder Launches in Norwalk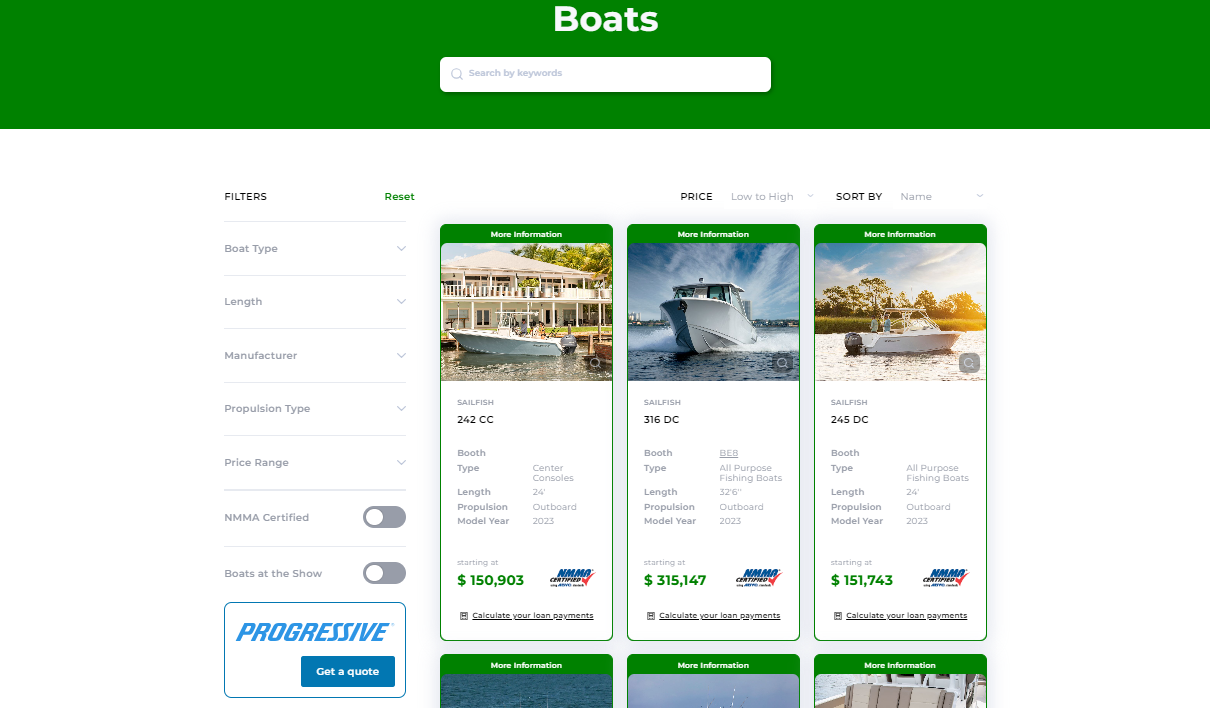 The Discover Boating® Boat Finder, a resource for boat buyers to explore and compare new boat models beyond the boat show experience, launched this week for the Discover Boating® Norwalk Boat Show®, in partnership with Progressive® Insurance. The Norwalk Boat Show takes places Sept. 21-24 at Norwalk Cove Marine in CT, with Boat Finder providing customers the chance to begin boat-shopping dozens of models ahead of the show. The new tool is being marketed throughout the region to attract shoppers and show attendees.
Boat Finder launched across all Discover Boating boat and sportshows this winter, reinforcing consumer demand to have more information at their fingertips as they research boats online.
To take advantage of Discover Boating Boat Finder, which will begin being promoted to consumers ahead of the 2024 winter boat show season, exhibiting brands must ensure they are represented at a Discover Boating show and update their boat data to reflect current model year.
Contact [email protected] to learn more.