Discover Boating Collaborates with The Root on Video Focused on New Boater FAQs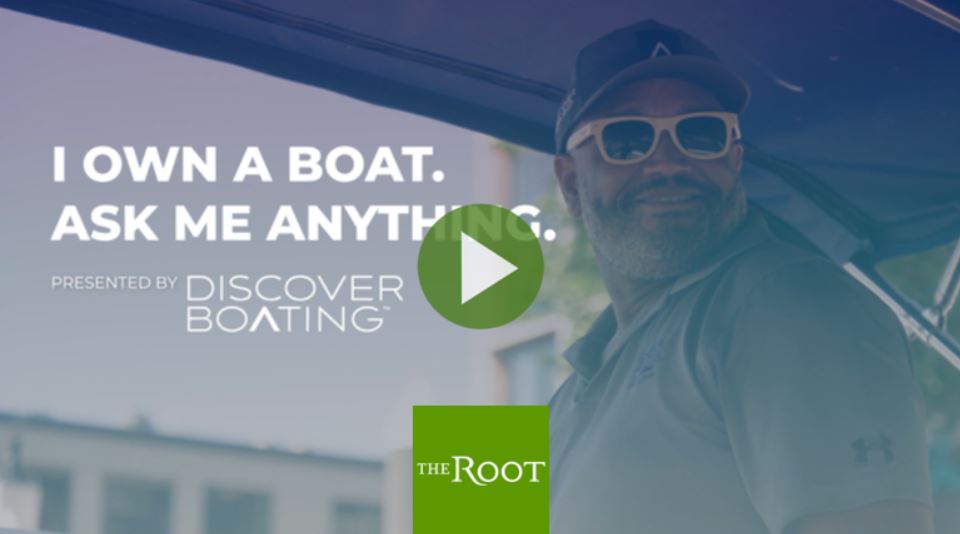 Discover Boating recently partnered with The Root, a national African American online magazine, to produce an educational video that answers frequently asked questions and provides helpful insight to new boaters.
Presented by Discover Boating, the video titled, I Own a Boat: Ask Me Anything, features Bashon Mann, a Navy veteran and third-generation boat owner. Mann shares his expertise by answering 10 frequently asked questions about boat ownership, boat rentals, maintenance, and other popular boating topics.
Discover Boating will be releasing a series of shorter versions of The Root's I Own a Boat: Ask Me Anything video through its social channels, highlighting FAQs throughout the summer.
Stay updated on the latest Discover Boating video and social content by following @DiscoverBoating on Facebook, TikTok and Instagram.
To learn more about Discover Boating's strategic media partnerships, contact NMMA Vice President of Marketing, Kevin Williams at [email protected].