National Safe Boating Week Gains Media Attention Nationwide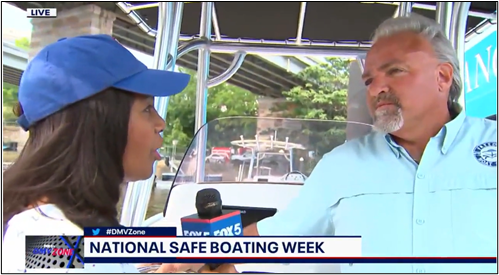 Across the U.S., boating safety advocates have teamed up to help educate and inform boaters on safety best practices during National Safe Boating Week, May 20-26. Ahead of Memorial Day weekend and as millions of Americans take to the water this summer, media outlets from coast to coast have been amplifying safe boating messages to their audiences, reinforcing the recreational boating industry's commitment to being safe while on the water.
Media highlights from the week included:
As well as this clip from WBBM-TV/CBS News in Chicago:
In addition to the nationwide media coverage, Discover Boating® offered a variety of resources and safety tips throughout the week encouraging both new and experienced boaters to ensure an enjoyable boating experience by following safe boating practices.