Judges Announced for 2023 Miami Innovation Awards, Honors to Take Place at Miami Industry Breakfast on Feb. 16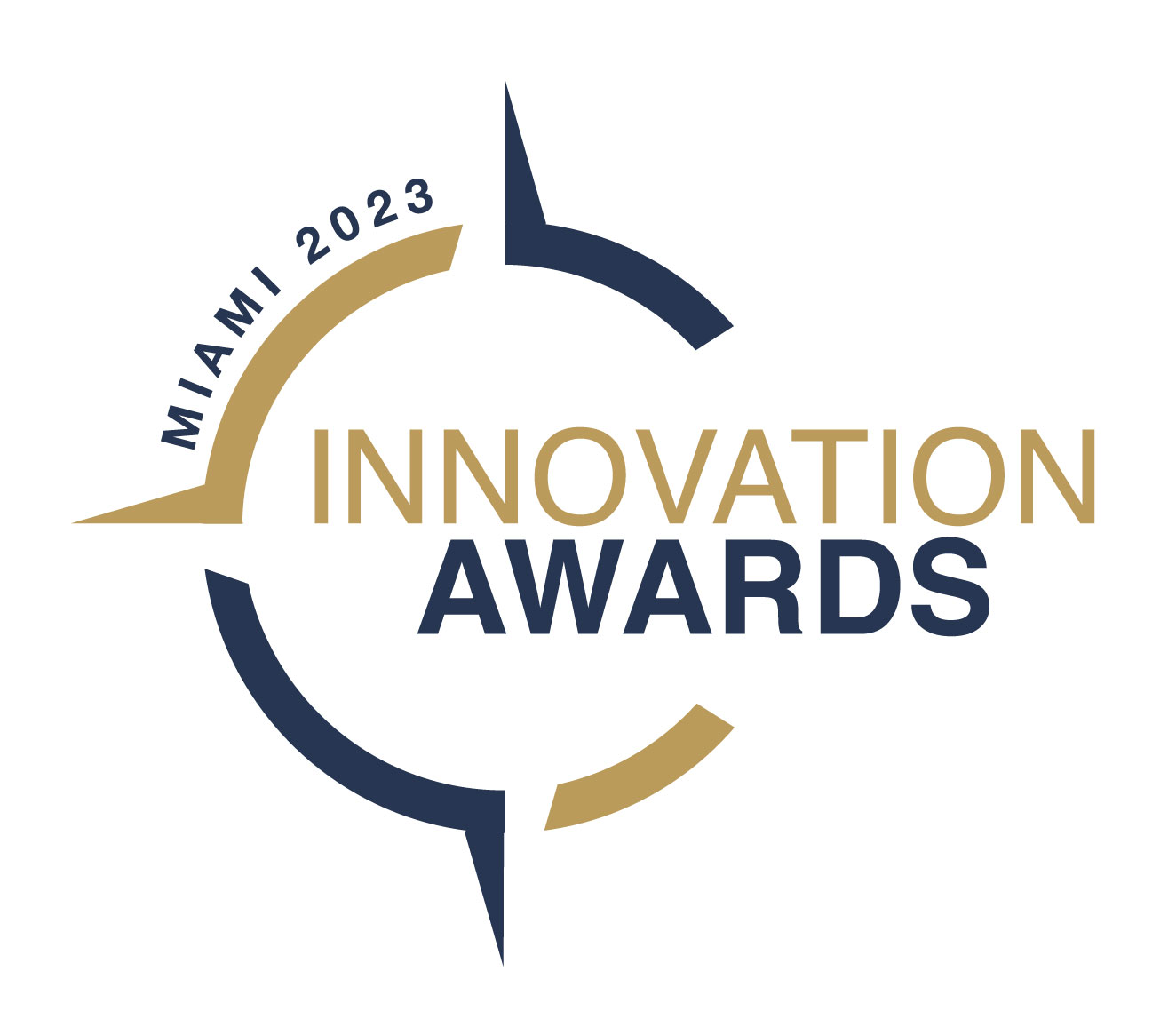 The NMMA and Boating Writers International (BWI) announced today the panel of judges set to evaluate product entries for the 2023 Miami Innovation Awards. As one of the industry's most prestigious honors, the Miami Innovation Awards recognize manufacturers and suppliers who bring new, innovative products for the boating industry to market. The 2023 award recipients will be announced during the Industry Breakfast at the Discover Boating® Miami International Boat Show® on Feb. 16 at the Miami Beach Convention Center, Sunset Ballroom, fourth floor (new location).
The Industry Breakfast will feature a host of presentations focused on propelling the recreational boating industry forward. Show exhibitors, NMMA members and industry stakeholders can purchase tickets here. Space is limited and this event is expected to sell out.
The Innovation Awards judges' committee is comprised of eight BWI members who perform product testing throughout the year and have specific expertise in marine products and equipment. Judges for the 2023 Miami Innovation Awards are:
Ben Stein (Chair): Stein is editor of Panbo.com covering the marine electronics industry. He also serves as electronics editor for Power & Motoryacht and PassageMaker magazines and is a regular contributor to Soundings. After 15 years in financial services technology, he left the corporate world to pursue his passion in boating. Ben holds a USCG 100-Ton Master and is ABYC certified in marine electric.
Zuzana Prochazka (Co-Chair): Prochazka is a freelance writer and photographer with regular contributions to more than a dozen publications. A USCG 100-Ton Master, Prochazka has cruised, chartered, and captained vessels in most parts of the world and founded a flotilla charter company called Zescapes. She serves as an international presenter on charter destinations, safety issues, and technical topics. She is also the Executive Director of BWI.
Alfred Boer: After working for a U.S. engineering firm, Boer trained as an airline pilot then made a switch to the maritime world. He is a judge for the Best of Boats Awards and has tested more than 1,000 boats.
Jennifer Brett: Brett has been a passionate sailor for 25 years and cruised the East Coast, Bahamas and Caribbean with her husband and daughters, both on their ketch, Lyra, and on charter boats. She has enjoyed sharing her love for the sailing life as a longtime editor at Cruising World magazine. Currently, Brett is the communications manager for Sailors for the Sea Powered by Oceana, an environmental nonprofit that educates the sailing and boating community toward restoring ocean health.
Kate Bush: Bush is the editorial director of Lakeland Boating, a regional boating magazine that caters to Great Lakes boaters and has been in publication since 1946. Bush has been in the boating industry for nearly a decade and was previously the assistant editor at the magazine. Born and raised in Michigan, Bush has been a boater all her life.
Glenn Hayes: Hayes is a marine writer and photographer whose background in the marine industry spans over three-and-a-half decades and many thousands of miles at sea traveling the world. His background includes marine retail and wholesale sales and management. Hayes writes for several marine and outdoor publications and is a content creator for Aqua Lifestyle.
Tim Murphy: Murphy is a lifelong sailor, USCG 100-Ton Master, and the Education Project Manager for the American Boat & Yacht Council. He has authored or co-authored books including Adventurous Use of the Sea and ABYC marine trades certification guides.
Gary Reich: Reich is the editor-in-chief of Soundings Trade Only and the former managing editor and senior editor at Anglers Journal and Soundings magazines, respectively. Reich has worked in the marine industry for 30-plus years in a variety of roles both inside and outside of the publishing world.
The 2023 Miami Innovation Awards' entrants will be judged across 22 product categories. All entrants and award winners will be on display throughout the Discover Boating Miami International Boat Show. The following companies have submitted entries to the 2023 Miami Innovation Awards:
*ACR Electronics Inc.
*Beneteau America (Four Winns)
*Boston Whaler
*BRP, Inc.
*Chris-Craft Corp.
*Cobalt Boats
*Correct Craft
Crook & Crook, Inc. (*Maretron)
Deckpad
*Dragonfly Energy DBA Battle Born Batteries
*Everglades Boats
*EVOA Propulsion
Freedom Lift (*SeaLift)
*Garmin International
Hilton's Fishing Charts, LLC
*Iconic Marine Group
*Ilmor Marine LLC
*Mack Boring and Parts Company (e-Propulsion)
*Malibu Boats
*MasterCraft Boat Company
*Mercury Marine
*Monterey Boats (Blackfin)
OXE Marine
*Pursuit Boats
*Raymarine, Inc.
*Roswell Marine
*Sea Ray Boats
SeaPen Dry Dock (*Solstice Docking Solutions)
*SeaHunter
Seasucker
*Shadow-Caster LED Lighting
*Simrad-Advanced Systems Group
*Solace Boats
*Spot Zero
*Sunstream Boat Lifts
The Yacht Group-Yacht Controller
*Formula Boats
*Tiara Yachts
U.S. Marine (*Heyday)
*Vetus Maxwell
*Viking Yacht Company
*Volvo Penta
*Wave Wifi Inc
*Yamaha Marine
*NMMA Member

This year's Miami Industry Breakfast is sponsored by the Recreational Boating & Fishing Foundation (RBFF).

Visit www.miamiboatshow.com/en/exhibit/Innovation_awards.html for more information or contact NMMA's Rachel Harmon at [email protected]. For media inquiries, please contact NMMA's Maggie Maskery at [email protected].