NMMA Mourns Loss of Dick Rowe, Indmar Products Founder and NMMA Hall of Fame Inductee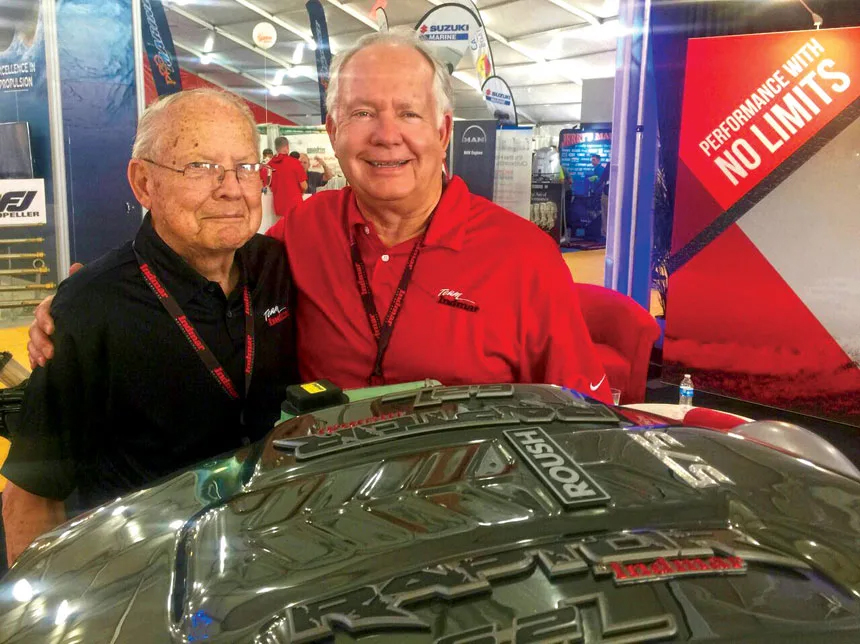 Alongside the marine industry, NMMA is mourning the loss of Richard (Dick) Rowe, founder of Indmar Products and a 2004 inductee into the NMMA Hall of Fame. Rowe passed away on Nov. 22 at the age of 95 surrounded by his children. He was a champion of the recreational marine industry and a visionary in the advancement of marine engine technology.
After twenty years serving his country in the U.S. Marine Corps, Dick became a partner in a Memphis-based boat dealership. Upon retirement from the Marines in 1971, he and his wife Donna started a small marine and industrial distributorship called Indmar Products Company, Inc. The business was founded on $30,000, three partners and the ultimate American dream that resulted in a legendary brand that has touched the lives of boaters and watersports enthusiasts. Read the full release on Indmar's website.
Rowe was named to the NMMA Hall of Fame in 2004 for his more than 40 years in the recreational marine industry. Under his leadership, many significant advances were made in marine engine propulsion systems and his efforts played an important role in improving the boating experience and growing the industry.

Rowe was an active member of the NMMA, serving on the board of directors from 1993 to 1999 and as chair of the Engine Manufacturers Division board of directors from 1998 to 1999. In 2002, he was awarded the prestigious Charles Chapman Award from the NMMA, recognizing his contributions to boating for the benefit of the industry and the public.

Our thoughts and prayers are with the Rowe and Tidwell families during this difficult time.
Complete obituary, click here.