Discover Boating's Industry Resource Center Offers Marketing Tools to Help Grow Marine Businesses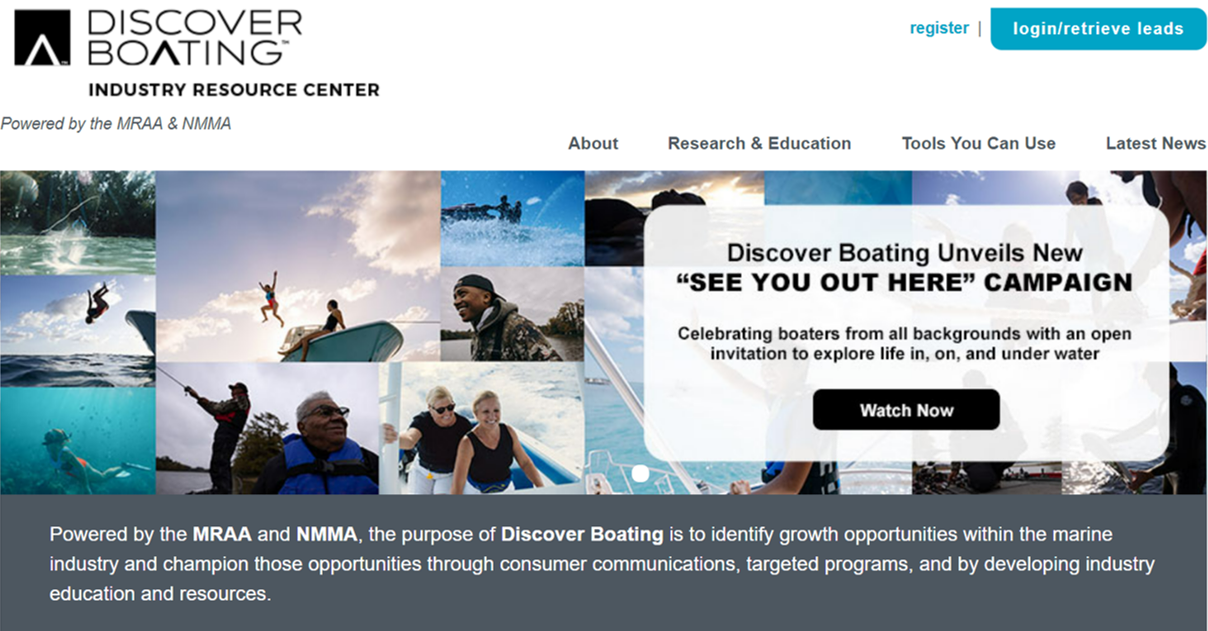 Discover Boating, powered by NMMA and MRAA, offers an online resource center with a variety of marketing materials dedicated to helping industry stakeholders engage nexgen boaters, nurture newcomers and elevate the customer service experience. B2B.DiscoverBoating.com is home to a variety of educational resources, tools, website content and campaign assets that can easily be shared on your channels.
Why take advantage of Discover Boating's Industry Resource Center?
Marketing materials are readily available at no cost to you.
Being part of the industry's consumer marketing campaign amplifies theindustry's collective voice to attract new boaters and help grow boating.
Interactive tools like the Dealer Finder, Boat Loan Calculator and Boat Finder tools are popular among consumers and help enhance their boat buying experience.
Industry-wide "See You Out Here" campaign assets can be used to connect with next generation customers.
Latest research and webinars provide learnings that can help grow your business.
Visit b2b.discoverboating.com to access these assets, marketing resources, research and more.