TikTok Creators Help Discover Boating Engage Next Generation Boaters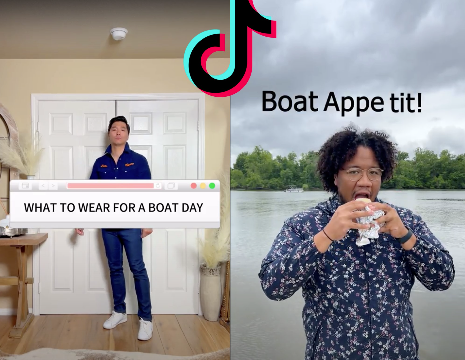 Discover Boating, powered by NMMA and MRAA, launched two pilot TikTok campaigns this summer – #BoatAppetit and #WaterWear – to further engage the next generation of boaters and connect with the brand's target audience in an authentic way on a platform where they are already consuming content.
Leveraging TikTok's popular food and fashion categories, Discover Boating selected influential content creators to share their favorite recipes to bring aboard and showcase their best boating attire.
Rather than a "traditional" media buy, this strategic effort allowed Discover Boating to break through to consumers across a variety of demographics and interests and helped tell the industry's story through relevant influencers who encouraged their engaged followers to get on the water and learn more at DiscoverBoating.com.
How did the TikTok campaign perform?
In less than one week of the launch on June 2, the TikTok campaign generated more than 3.5 million video views.
Within two months, the campaign earned 30 million video views, surpassing the goal of 27 million.
The average engagement rate (likes, comments, shares) was 13 percent and the highest was 24 percent (similar brand campaigns average 9-13 percent engagement rates).
Check out the videos below: