Recreational Boating Industry Rounds Out Day Two of the American Boating Congress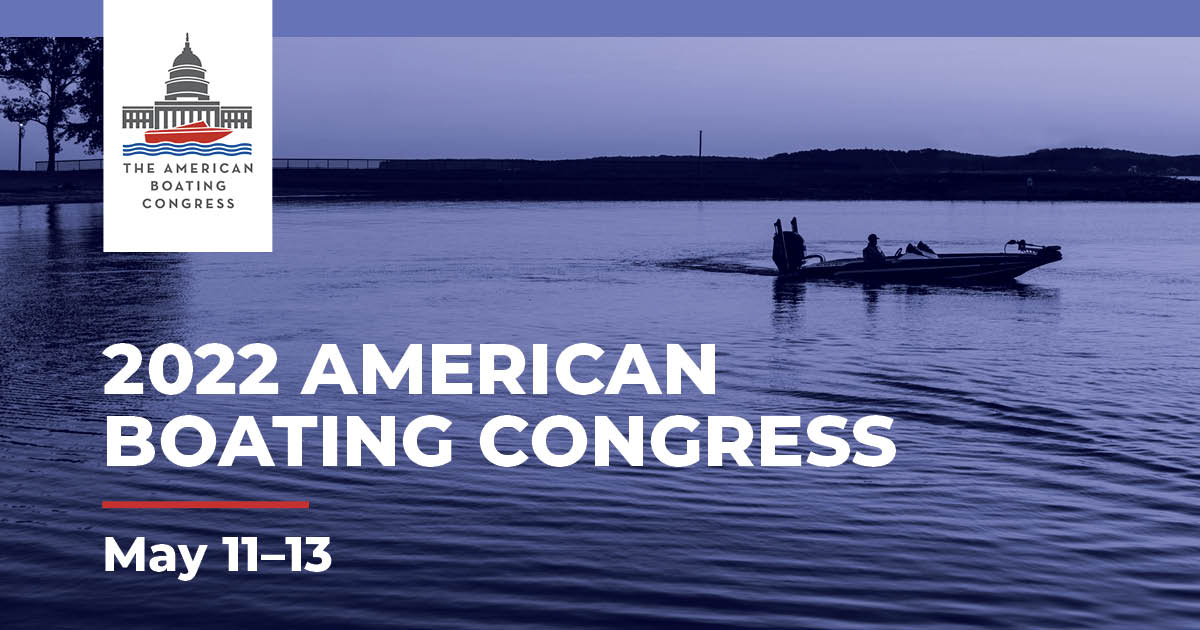 The National Marine Manufacturers Association (NMMA) welcomed over two hundred industry stakeholders to Washington, D.C. this week for the 2022 American Boating Congress (ABC), which runs through today, Friday, May 13. This year's program has featured insights from industry experts, business leaders, and key legislators—all working to build a stronger recreational boating industry.

This week marked another milestone in the industry's advocacy for recreational boaters, as BoatPAC supporters joined the American Sportfishing Association (ASA) and the Center for Sportfishing Policy (CSP) for an evening reception with members of Congress and staff.

Attendees participated in discussions with Representatives Debbie Dingell (D-MI-12), Brian Mast (R-FL-18), and John Garamendi (D-CA-03), who spoke about critical areas impacting recreational boating. Members also discussed the importance of building relationships between Congress and industry stakeholders, geopolitical turmoil, U.S. Army Corps of Engineers priority development, and solutions to supply chain bottlenecks.

NMMA President Frank Hugelmeyer delivered positive news—the state of the industry remains strong. Though boat sales are beginning to normalize after order surges that coincided with pandemic-era stimulus checks, a laser focus on targeting core segments will positively ripple through the industry: traditional boaters and an emerging subset of potential boat owners with different lifestyle variables.

Curtis Dubay, senior economist at the U.S. Chamber of Commerce, provided an overview of the country's current fiscal state as well as forecasting the likelihood of a potential recession. He outlined that, as it stands now, inflation will begin to normalize, trending downward through the end of the year.

Today, Sens. Todd Young (R-IN) and Gary Peters (D-MI) alongside Reps. Mike Gallagher (R-WI-08), Tim Burchett (R-TN-02), and James Comer (R-KY-01) will discuss the priorities of the recreational boating industry. ABC attendees can also look forward to a briefing on the 2022 midterms from renowned political analyst Charlie Cook. To close out the week, attendees will hear from a panel of executives at Torqeedo, Correct Craft, Brunswick, and Yamaha on the future of marine propulsion, including the practical realities of electrification.

Industry stakeholders are encouraged to follow along on NMMA's Twitter and LinkedIn channels, as well as use the hashtag #BoatingMeansBusiness in their personal and company posts.