2022 Miami Innovation Award Winners Honored during Discover Boating® Miami International Boat Show®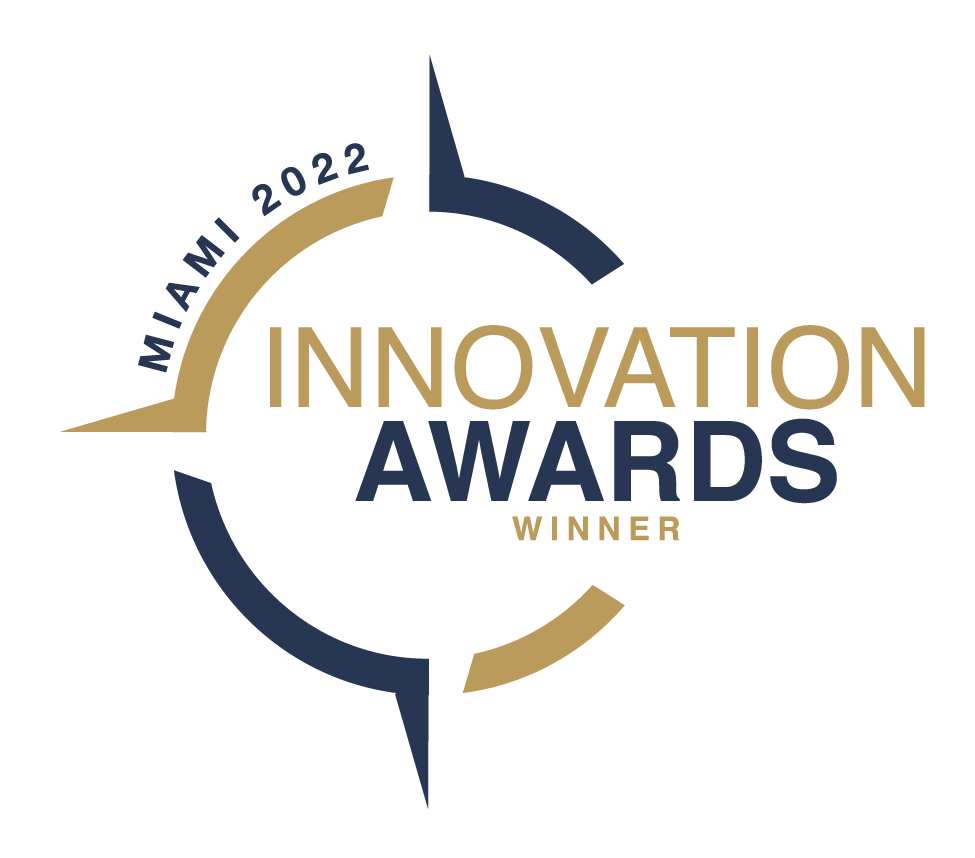 The NMMA
and
Boating Writers International (BWI)
honored today 15 recipients with the 2022 Miami Innovation Awards, recognizing manufacturers and suppliers who bring new, innovative products for the boating industry to market. The Awards were presented during the Discover Boating® Miami International Boat Show's® Industry Breakfast, presented by the Recreational Boating & Fishing Foundation, held at the Miami Beach Convention Center.
The Innovation Awards judges' committee was comprised of seven BWI members who perform product testing throughout the year and have specific expertise in marine products and equipment. The judges' committee included Ben Stein (Chair), Zuzana Prochazka (Co-Chair), Alan Jones, Lenny Rudow, Gary Reich, Frank Lanier, and Ryan Gullang.
The 2022 Miami Innovation Award winners are:
Cabin cruisers, Motor Yachts, Trawlers: Azimut Yachts, Grande Trideck – "With the unique raised mezzanine deck, Azimut adds to and redefines outdoor living on a yacht," said judge Zuzana Prochazka.
Center Console/ Walkaround Fishing Boats: Pursuit Boats, S 428 Sport – "Never before have I seen a fishing boat with such an incredible utilization of space that doesn't sacrifice fishability," said judge Lenny Rudow.
Consumer Electronics, Mobile Applications and Software: Raymarine, Cyclone Solid-State Open Array Radar – "Technology advancements make possible a streamlined, modern radar with full ARPA," said judge Alan Jones.
Cuddy Cabin, Bowrider, Deck Boats: Ingenity Electric, 23 Electric – "Its skateboard platform could be the start of a new generation of electric boats," said judge Jones.
Deck Equipment: Roswell Marine, Rise Telescoping Helm System – "Just about everything on modern boats is adjustable except the helm. How is it that it took until now for someone to develop an infinitely adjustable helm," said judge Rudow.
DUAL WINNER: Docking and Fendering Equipment:

Orenco Composites, DuraLast Floating Dock – "Born of necessity, a resin infused, extremely durable, well-thought out dock backed by a 25 year warranty. What's not to like?" said judge Frank Lanier.
Sunstream, SunLift SLX – "If anyone has come back to their boat lift only to wait through three minutes of grinding gears and slipping galvanized wires, they will see the benefits of this quick, quiet and highly adaptable boat lift," said Gary Reich.

Electric Motor/ Battery Powered Propulsion/ Hybrids: e-Motion LLC, e-Motion Parallel and Serial Hybrid – "While there have been serial and parallel hybrid systems in boats for years, I have not seen any manufacturer implement a large system with such graceful integration and ease-of-use for the end user," said judge Reich.
Furnishings & Interior Parts: Magma Products, Crossover Series – "The modular Magma Crossover series grill changes the way you cook onboard. From a pizza oven, to the grill, to the cooktop, to the griddle, you have no more excuses for bad cooking," said Lanier.
Inboard Engines: Ilmor, Supercharged 6.2L – "Ilmor has done a remarkable job increasing horsepower while keeping a large engine with 630 horsepower inside a small footprint for watersports boats, thanks in large part to its innovative cooling system that prevents detuning at high temps," said judge Reich.
Mechanical & Electrical Systems: Advanced Systems Group, CZone Control X – "It makes digital switching more flexible, allowing boat builders to build better boats," said judge Ryan Gullang.
Outboard Engines: Mercury Marine, 7.6-liter V12 600hp Verado Outboard – "It's changed the way boat builders design their boats. It's so full of innovation we can't even list it all," said judges Jones and Rudow.
Personal Watercrafts: BRP, Sea-Doo Fish Pro 170 – "It advances the viability of pounding the open waters from personal watercraft," said judge Gullang.
Tow Boats: Heyday, H22 – "The stern jump seats on the versatile and affordable Heyday H22 allow observers to get a ringside seat to view their friends' in action," said judge Jones.
Trailers, Parts and Trailer Accessories: Malibu Boats, Boat Trailers – "The Malibu Boat Trailer has many remarkable features including automatic water-level sensing, sealed metal frame, stowable chocks, steppable reinforced wheel fender platforms and remotely mounted out-of-the-water hydraulic tank," said judge Reich.
The following companies submitted entries to the 2022 Miami Innovation Awards. All entrants and award winners will be on display throughout the Discover Boating Miami International Boat Show.
ACR Electronics, Inc.*
Allsalt Maritime*
ASG - Advanced Systems Group*
Atlantic Towers - St. Croix Marine Products*
Awesome Lifts LLC*
Azimut Benetti Spa - Azimut Yachts Div.*
BRP, Inc. - Sea-Doo*
Brunswick Aluminum Group - Lowe Boats*
Brunswick Saltwater Fishing Group - Boston Whaler*
Carling Technologies – Maretron*
Chris-Craft Corp.*
Dockmate, Inc.*
e-Motion LLC
Fluid Motion - Cutwater Boats*
Global Ocean Security Technology (GOST)*
Ilmor Marine LLC*
Iris Innovations
KVH Industries, Inc.*
Locmarine Telematics LLC*
Lumishore*
Magma Products, LLC*
Malibu Boats – Tennesee*
MasterCraft Boat Holdings*
Mercury Marine*
Nautique Boat Company, Inc.*
Orenco Systems
Pleasurecraft Crusader - Ingenity Electric*
Pursuit Boats*
Raymarine, Inc.*
Roswell Marine*
Sea Ray Boats, Inc. – Corporate*
Simrad-Navico*
SiOnyx, LLC
Solace Boats*
Sunstream Boat Lifts*
Thunderbird Products - Formula Boats*
Torqeedo Inc.*
U.S. Marine – Bayliner*
U.S. Marine – Heyday*
Yamaha Marine Group - Skeeter Boats*
Yamaha WaterCraft Group*