Join the Marine Accessories Pavilion at ICAST July 20-23 - Exclusive Member Benefits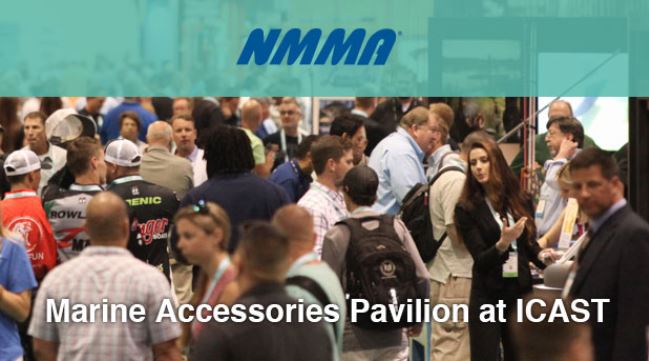 Join the Marine Accessories Pavilion (MAP) at ICAST 2021, returning July 20-23 to Orlando, Florida. Get back in front of buyers, dealers, and distributors that are seeking the newest and most innovative marine aftermarket accessories and components. Secure your spot now by contacting Keith Ogulnick – kogulnick@nmma.org – prime space remains available!
The Marine Accessories Pavilion provides NMMA members with the exclusive opportunity to stand out at ICAST among fishing tackle, gear and marine accessory companies. The MAP is ideally located between the two main entrances at the front of the show. Great traffic flow is guaranteed! Learn more about MAP at ICAST, including cost and how to exhibit by contacting Keith Ogulnick at 312.946.6242 or kogulnick@nmma.org.