State By State Advocacy Series – September 2020 Southern Recap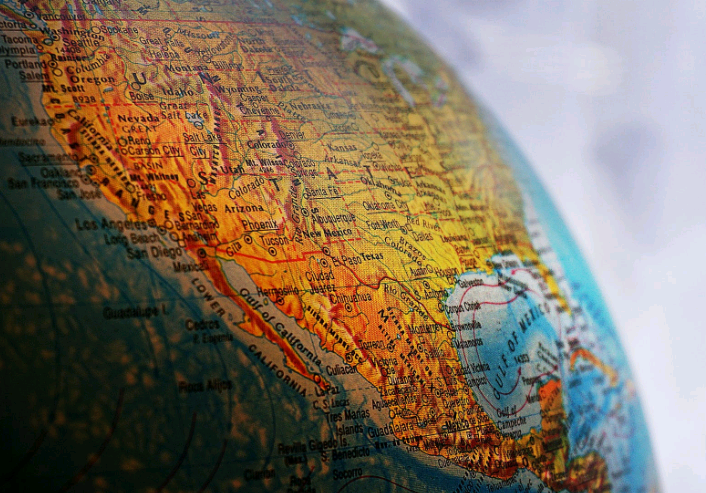 The fourth and final segment of NMMA's September state advocacy series features updates from the southern region. Contact Lee Gatts, lgatts@nmma.org with questions.
Travel Restrictions: Florida requires all visitors traveling from New York, Connecticut and New Jersey to isolate or quarantine for 14 days.
Business Liability: As businesses deal with the ramifications of the COVID-19 pandemic, outdated business liability rules have come to the forefront of business protection needs.
Access: In Florida, the St. John's River Water Management District, in partnership with FWC, has announced the Fellsmere Reservoir boat ramp in Indian River County has opened to the public. The highly anticipated boat ramp, parking area and restrooms will provide anglers access to 10,000 acres of prime largemouth bass and other sport fishing opportunities.
The FWC contributed $1.35 million dollars on enhancing 2,000 acres of habitat over a 2-year period, as well as stocking nearly 2 million sport fish, including 1 million largemouth bass. FWC biologists have been monitoring and evaluating fish populations, habitat and water quality in order to develop management strategies that will allow Fellsmere to sustain a world-class bass fishery for the future of the Fishing Capital of the World.
Fellsmere Reservoir will be managed under state-wide freshwater fishing regulations. The FWC will use data collected from fish population sampling and angler creel surveys to inform future management actions.
Conservation:
The Georgia Department of Natural Resources Coastal Resources Division is seeking nominees for appointment to the Coastal Marshlands Protection Committee and the Shore Protection Committee, for the four-year term 2021 to 2024. Nominees are being sought who, by reason of their occupational or other experience, scientific expertise, legal expertise, or training, are knowledgeable regarding the conservation, development uses, and management of Georgia's coastal environment. Nominees should have a strong conservation ethic in order to achieve the responsibilities of the Committees under the Coastal Marshlands Protection Act and the Shore Protection Act. Nominees must be able to work collectively with other Committee members to achieve the natural resource protections established by those Acts. Nominees must be willing and able to commit to participating fully in Committee business and related activities for the duration of their term. The Board of Natural Resources expects to appoint the committee member at the December 2, 2020 board meeting. A nominee's detailed resume should be submitted to the Commissioner of the Georgia Department of Natural Resources no later than Wednesday, October 26, 2020, and to the attention of Josh Noble, Coastal Resources Division, One Conservation Way, Brunswick, GA 31520, or by email: josh.noble@dnr.ga.gov (912-264-7218). Additional information about the Coastal Marshlands Protection Committee and Shore Protection Committee may also be obtained via the Coastal Resources Division.
Tennessee – Governor Bill Lee signed Executive Order No. 62 establishing the Asian Carp Advisory Commission to study and provide advice regarding the best methods for mitigating the invasion of Asian carp into the state's lakes and river systems. NMMA advocated for the commission throughout 2020 and applauded Governor Lee for his leadership on the issue. The members of the Commission will include representatives from the following agencies and departments:

Tennessee Wildlife Resources Agency
Tennessee Fish and Wildlife Commission
Department of Economic and Community Development
Department of Tourist Development
Department of Environment and Conservation
Tennessee Valley Authority
U.S. Army Corps of Engineers
One appointee each from the governor, lieutenant governor, and speaker of the House of Representatives
The Commission will provide interim reports in October and this winter, in addition to annual reports moving forward, regarding its findings and work.

South Carolina – A bill that would establish a "Thirty-by-Thirty Interagency Task Force" was introduced into the legislature last February. H 5125/S 1024 was referred to the agriculture and natural resources committee in both chambers, however no hearings have been held. The legislature has adjourned and is expected to return in September. The proposed task force, comprised of the Director of the Department of Natural Resources, the Director of the South Carolina Conservation Bank, and the Director of the Department of Parks, Recreation and Tourism, would identify and implement goals to conserve 30 percent of the state's land and waters by 2030.
Florida – NMMA supported HB1061, which created the Nature Coast Aquatic Preserve off the coasts of Citrus, Hernando, and Pasco counties. North Coast links with other West Coast preserves to protect the area's biological, scientific, and aesthetic value for future generations of boaters and anglers.
Wakesurfing: In North Carolina, the Lake Norman Marine Commission (LNMC) dissolved its' wake surfing committee during the September monthly meeting, noting that education rather than regulation was the appropriate direction for responsible boating on Lake Norman. NMMA's Lee Gatts is working with the LNMC and WSIA to enhance and improve education efforts moving forward.
Fishing: The Florida Fish and Wildlife Conservation Commission (FWC) has announced a fall red snapper season for private recreational anglers and state for-hire operations in the Gulf of Mexico to open on the following Saturdays and Sundays: Oct. 17, 18, 24, 25, 31 and Nov. 1.
During this season, private recreational anglers may harvest red snapper in Gulf state and federal waters. However, state for-hire operations are limited to fishing for red snapper in Gulf state waters only. "I'm excited to announce this additional Gulf red snapper fishing opportunity," said Gov. Ron DeSantis. "I hope Floridians and visitors can use this extra time to get out on the water and enjoy themselves."
"The years of collaborative work with stakeholders and partners has resulted in a significant increase in the number of fishing opportunities over the past few years, from just a few days to 51 red snapper fishing days in Gulf state and federal waters this year," said FWC Executive Director Eric Sutton.
In Florida, several recreational and commercial stone crab regulation changes go into effect for the October 15 season start date.
New regulations in effect this season:
The minimum claw size limit will be 2 7/8 inches (an 1/8 inch increase).
Possession of whole stone crabs on the water will be limited to two checker boxes, each up to 3 feet by 2 feet by 2 feet OR a total volume of 24 cubic feet. Checker boxes are used to hold crabs onboard a vessel before they are measured, and legal-sized claws are removed.
The season will now end on May 2.
All plastic and wood stone crab traps will need to be outfitted with a 2 3/16-inch escape ring before the 2023/2024 season.
Recreational harvesters who are age 16 and older and fish with traps are required to complete an online, no-cost recreational stone crab trap registration and place their registration number on their traps before using them. To register, visit GoOutdoorsFlorida.com. Upon completion, each person will receive unique trap registration numbers that must be included on each trap along with the owner's full name and address. This information must be legible and must be permanently attached to each trap.
Environmental Regulation: With significant lobbying by NMMA, Florida revised its permitting process for the repair or replacement of residential docks to reduce the ability of local governments to seek redundant permit reviews by state environmental officials. This change was triggered by complaints from citizens who faced unnecessary requirements when repairing docks damaged by hurricanes.