Mobile App to Help Boaters Locate Pumpout Services Expands to Washington State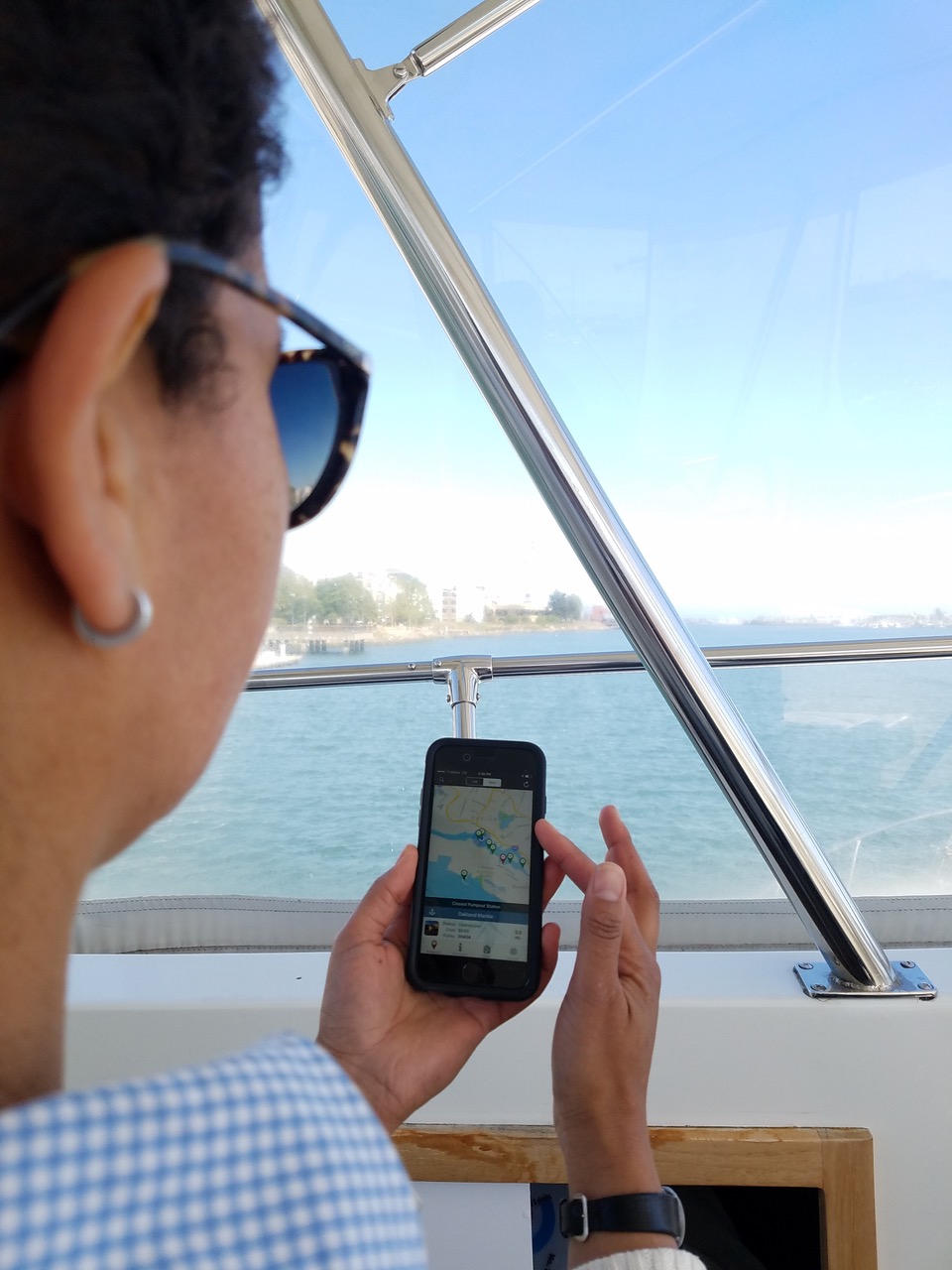 Washington Sea Grant, in partnership with the Washington State Parks Clean Vessel Act (CVA) Grant Program, recently announced that Pumpout Nav, a free iOS and Android app for boaters, has expanded to Washington. Boaters can now use the interactive tool to find nearly 200 pumpout and portable toilet dump stations in Washington, in addition to hundreds of pumpout and floating restroom facilities in Oregon and California.

Pumpout Nav uses the boater's location information to suggest the nearest pumpout stations on a map or as a list, helping boaters find the amenities they need and marinas to promote their services. The app displays each facility's operational status, cost, hours and detailed location within the marina. It also provides instructions on how to use a pumpout station and information about the environmental risks and applicable regulations regarding sewage discharge. Boaters can create a personalized account in the app to log pumpout activity, save their favorite pumpout locations and plan their next pumpout stop. Boaters can use the app to report issues directly to a facility, helping marinas and other waterfront facilities stay on top of repairs.

Functional pumpout stations are critical for boaters to comply with the Puget Sound No Discharge Zone (NDZ) rule, which went into effect May 10, 2018. The ruling established Puget Sound and certain adjoining waters as areas where boaters may not release treated or untreated sewage from Type I and Type II marine sanitation devices (MSDs).

Aaron Barnett, Washington Sea Grant's boating program specialist, has been working to expand Pumpout Nav's coverage to Washington State: "Pumpout Nav is really two apps in one. If you're only looking for a pumpout station, or only a portable toilet dump station, you can tell the app to search for one or the other. It's a really interactive and easy-to-use tool for boaters."

Washington Sea Grant recommends boaters download the free Pumpout Nav app through the Apple App Store or Google Play.

Pumpout Nav was first developed by the San Francisco Estuary Partnership and The Bay Foundation through a grant from the California State Parks Division of Boating and Waterways' Clean Vessel Act Program. It has already been picked up by Clean Vessel Act Programs in Oregon and along Lake Champlain in the New York/Vermont/Quebec region.

In addition to funding the construction and maintenance of pumpout, dump stations and floating restrooms across the state, the Washington State Parks CVA Grant Program funds Pumpout Washington — the public outreach program managed by Washington Sea Grant for over a decade. In that time, the Pumpout Washington team has engaged with tens of thousands of boaters about the importance of properly disposing their sewage. Pumpout Washington has also distributed more than 10,000 pumpout adapter kits to boaters, making it easier for them to empty their boat's head. For more information about Pumpout Washington, including a map showing public pumpout and dump station locations in the state, visit PumpoutWashington.org.

The national Clean Vessel Act Grant Program was established after Congress passed the Clean Vessel Act of 1992. The Washington State Parks Boating Program administers the Clean Vessel Act Grant Program for the state. The program receives federal grants from the U.S. Fish & Wildlife Service, with funding from the Sport Fish Restoration and Boating Trust Fund, which is supported by excise taxes on recreational boats, fishing gear, fuel, and interest on the fund.