Boating Gives Back: Tige Boats Manufactures PPEs & Shares Blueprint for More Manufacturers to Join the Fight Against COVID-19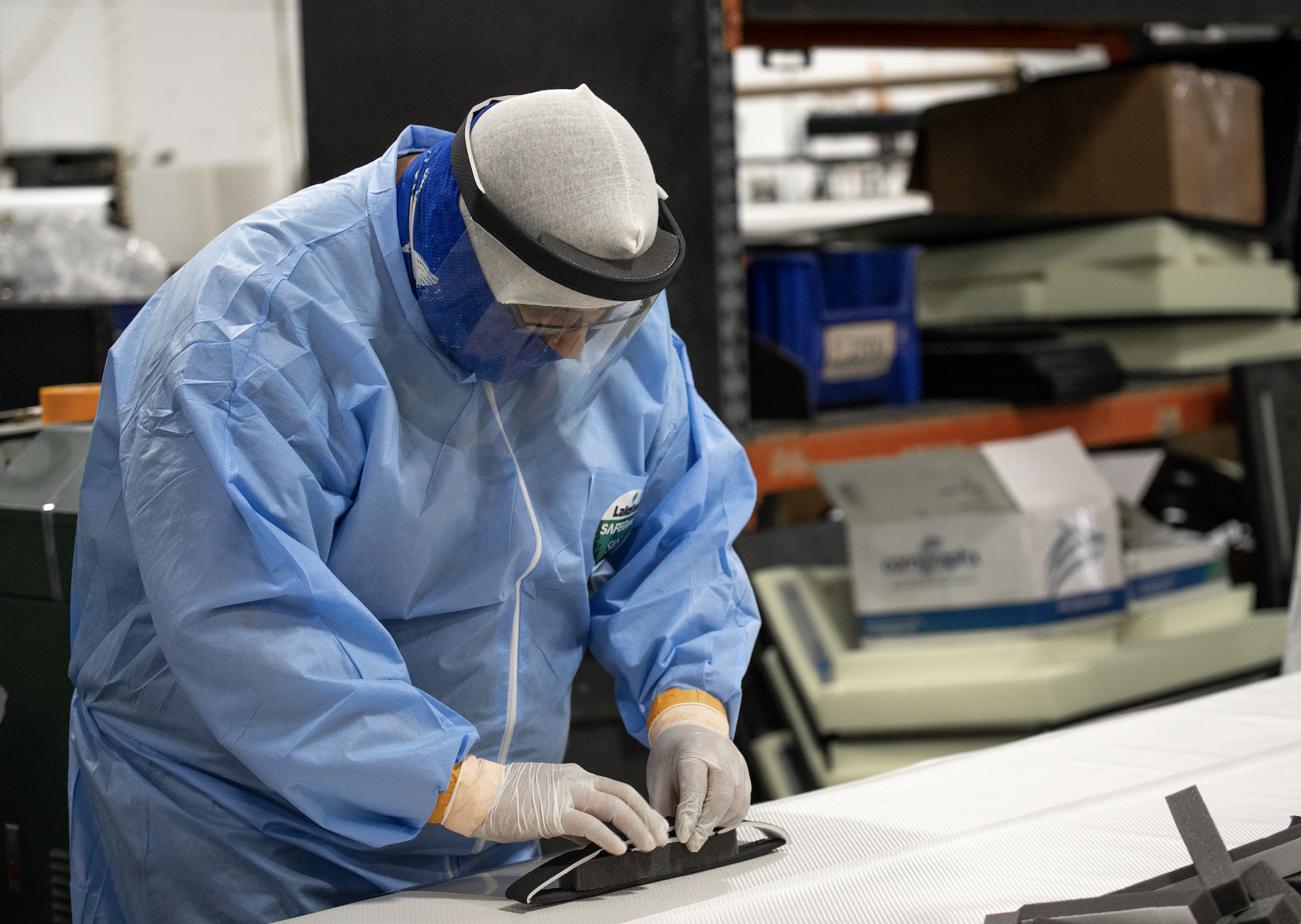 Today's member spotlight features Tige Boats Inc., a company that has been leading efforts to manufacture and donate Personal Protective Equipment (PPE) for those on the front lines of the coronavirus pandemic. Additionally, they also developed a blueprint on how to make PPEs and are sharing it with other boat manufacturers to help the industry make a greater impact on PPE shortages across the country.
From the initial pivot of their production, Tige Boats has increased outputs of face shields and masks from 1,000 a day to 5,000 a day. They have taken what they learned throughout this process and created a training video and templates for boat manufacturers in need of manufacturing guidelines to do the same. These education efforts are part of a broader goal of getting their peers involved and creating a ripple effect in communities across the country. Contact Jean Wagner at jwagner@tige.com if your business is capable of producing PPE and looking for design specifications and instructions.

"Our team has been working tirelessly and moving quickly to support the first responders during such a tough and unprecedented time," stated Charlie Pigeon, Founder, Owner and CEO of Tige Boats Inc. "Our goal is to embrace the talents of our workforce to combat COVID-19 and return to normal life as quick as possible."

Tige Boats implemented safe operating conditions for more than 200 employees. They have full PPE protection, abide by social distancing rules, and implemented alternate shifts. "Everyone jumped in and took pride in being part of a solution," Pigeon added.

Tige Boats also donated more than 2,000 protective suits to local hospitals in the area of their headquarters in Albiene, Texas.

This is part of NMMA's new series of member stories that highlight how the boating industry is stepping up to the plate during the COVID-19 pandemic. If your company has a goodwill story to share, please submit it to NMMA's COVID-19 task force at taskforce@nmma.org.