Boating Gives Back: Member Spotlight on HydroHoist's Response to COVID-19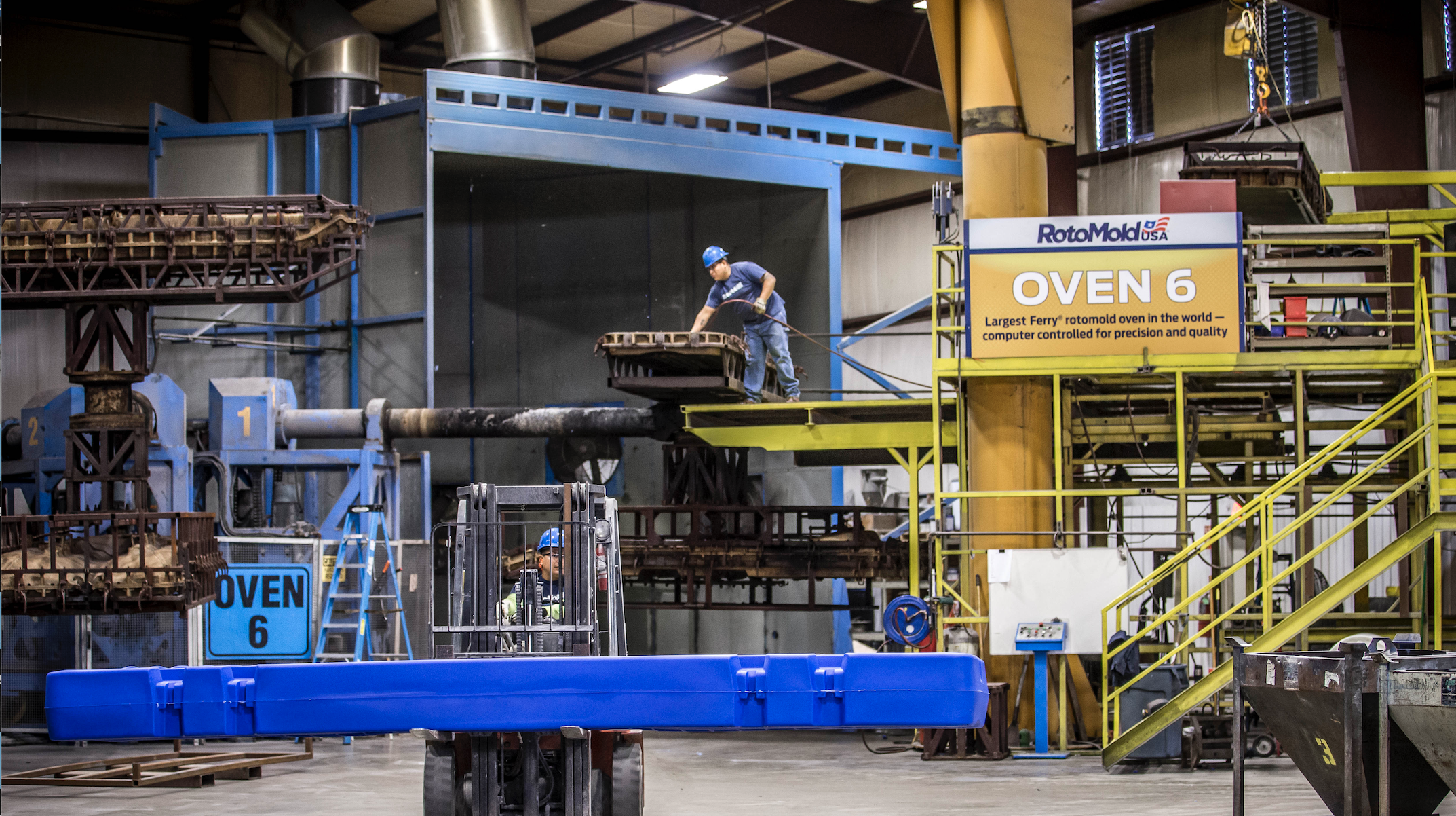 With multiple NMMA members answering the call to help during the COVID-19 pandemic, the association is launching a new series highlighting how the boating industry is stepping up to the plate.
Today's member spotlight features HydroHoist Boat Lifts and its subsidiary RotoMoldUSA for manufacturing re-useable pallets to ship medical supplies and personal protection equipment (PPE) across the country for those most in need.
These pallets are FDA approved and a key component in mitigating the spread of COVID-19. Specifically, the pallets' smooth surface lessens the transmission of bacteria and viruses and the non-porous plastic is easy to sanitize versus traditional pallets used for shipping large quantities of goods.
"In this time of great need, many companies within the boating industry have the power to help," said Mick Webber, CEO, HydroHoist, LLC. "Our facilities can easily produce large quantities of products that are necessary in the fight against the spread of coronavirus. While we are very proud of the quality and innovative design of our boat lifts, we are even more proud to be part of the effort to help the greater good."
Webber has also personally donated a thousand masks to local Oklahoma hospitals, where HydroHoist is based.
If your company has a goodwill story to share, please submit it to NMMA's COVID-19 task force at taskforce@nmma.org.