States' COVID-19 Manufacturing Guidelines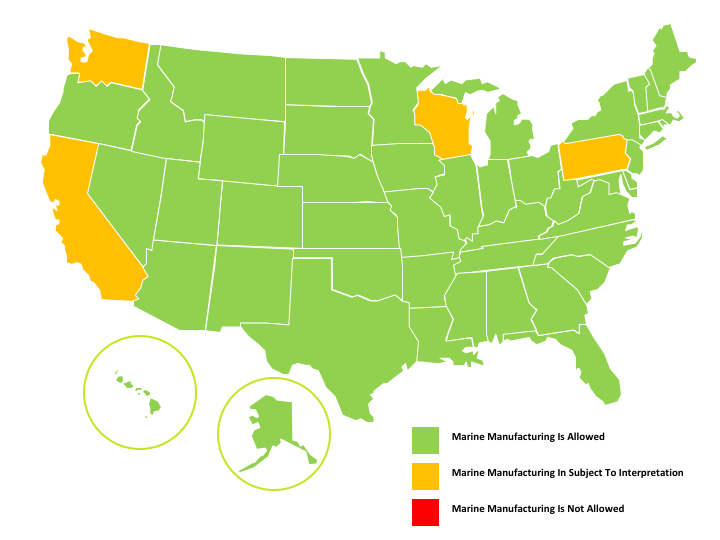 As more states reopen their economies post COVID-19 pandemic, NMMA is working to help our manufacturers nationwide assess the manufacturing guidelines as well as state business relief funds.
The following resource is intended as a snapshot to help navigate this rapidly changing environment. Please consult with regulators within the appropriate jurisdiction and your own stakeholders including legal counsel before making a determination on how to best proceed with your company's operations.
Currently four states have county by county restrictions on manufacturing. These states are allowing the county to either apply for each level of phased reopening or allowing the county government to set limits on reopening their economies. The following states have manufacturing restrictions on the county level:
The playbook includes detailed information on:
at a business that is open.
***All county applications have been paused indefinitely.