Recreational Boating Community Backs Minnesota Bill Establishing 200-Foot Wakesurfing Setback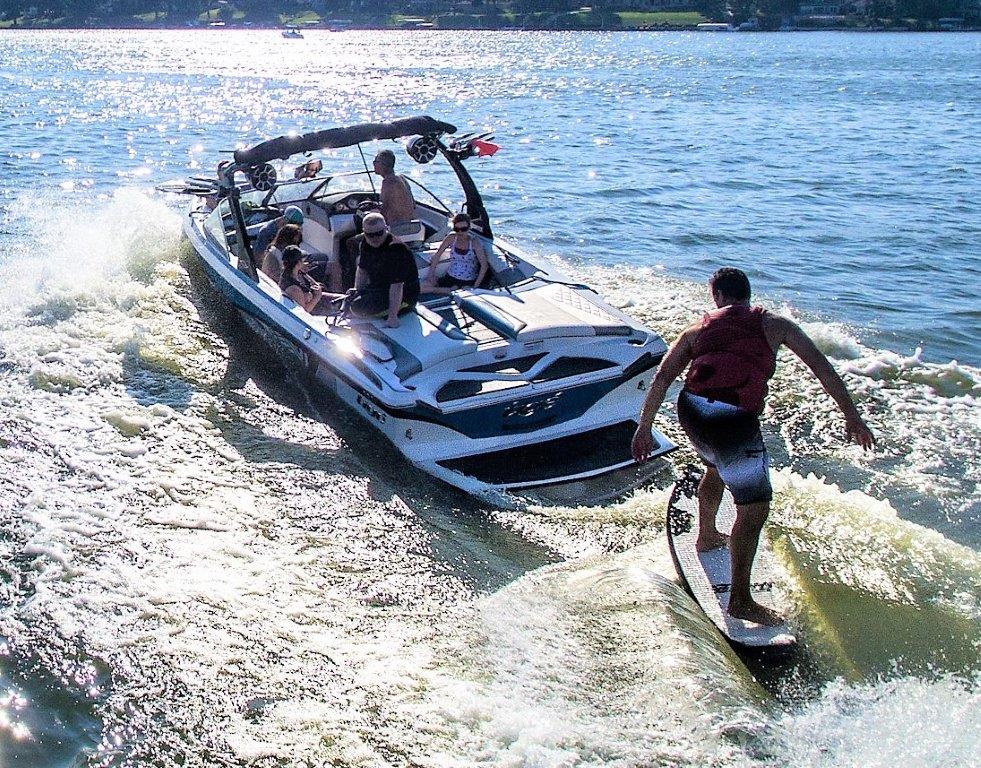 Last week, bipartisan legislation was introduced in the Minnesota House of Representatives (HF 3770) and State Senate (SF 3624) to establish a 200-foot setback for wakesurfing in the state of Minnesota. According to NMMA, this legislation is an important example of the boating industry coming together in support of a practical policy for communities, homeowners, and boaters, alike.
HF 3770 and SF 3624 would put in place a 200-foot setback from shoreline and structures for all wake surfing activities in Minnesota. The recreational boating community supports the legislation because it's "clear, consistent, and effective":
Clear: 200 feet is the length of a hockey rink and is easily identifiable to boaters and enforcement officers on the water.
Consistent: the proposed legislation is consistent with existing PWC statutes and will ensure equal expectations for all enjoying Minnesota's waterways.
Effective: a leading wake scientist determined that a 200-foot setback prevents wakes from having a consequential impact on shorelines and structures.
The Senate Committee on Environment and Natural Resources Policy and Legacy Finance has scheduled a hearing on SF 3624 today, Wednesday, March 4 at 1:00pm in Room 1200 Minnesota Senate building. Industry advocates will be present to speak in support of the bill.
For more information, please contact NMMA manager of Great Lakes policy and engagement Jill Sims at jsims@nmma.org.