Progressive Insurance Norwalk Boat Show Reports Buying Crowds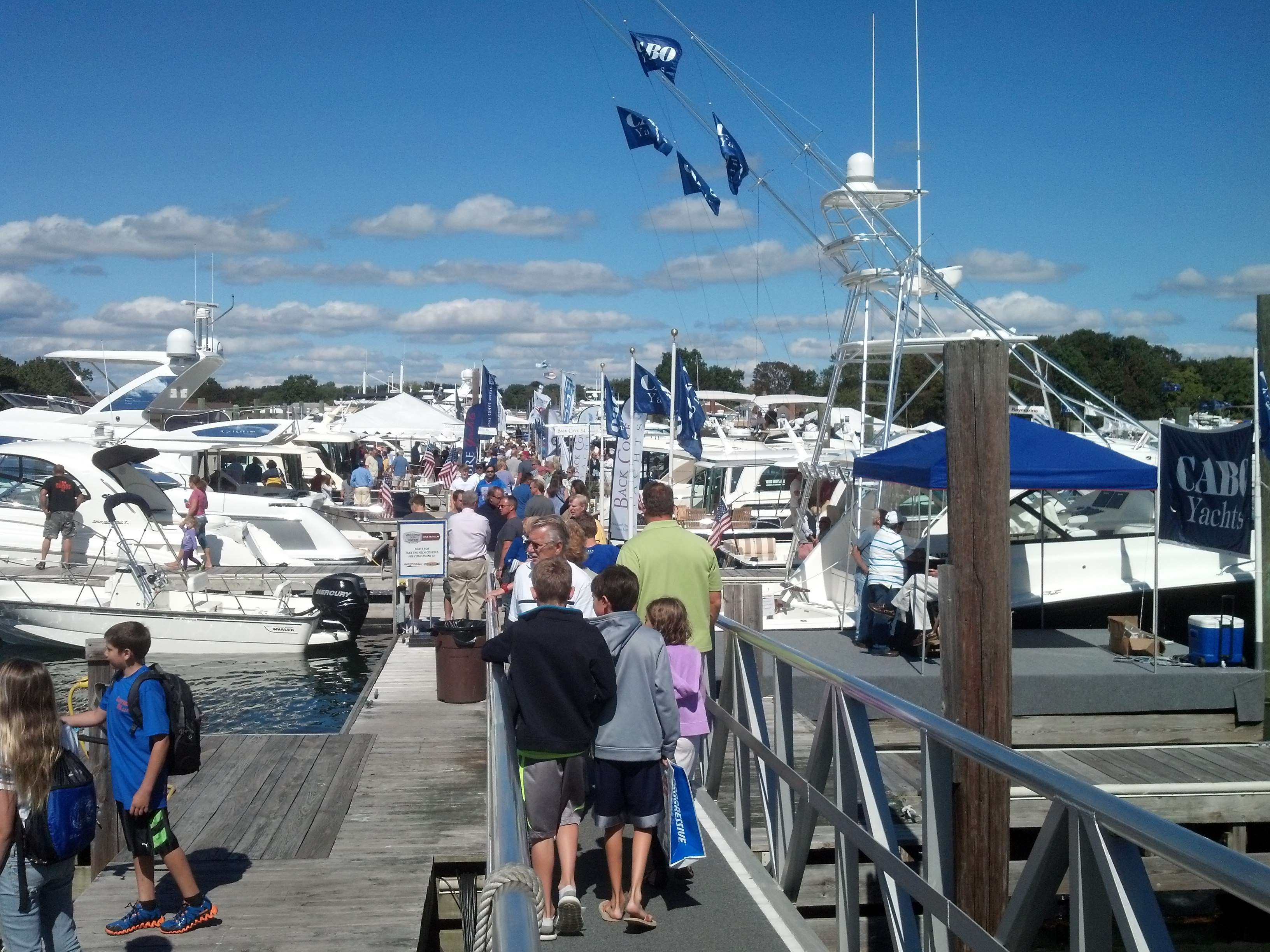 The 2019 Progressive Insurance Norwalk Boat Show closed Sunday, attracting 12,814 attendees throughout the four-day event, down 11% from 2018 (14,384). While attendance was slightly down, exhibitor feedback has been favorable, with many reporting quality buying crowds, valuable leads and strong end-of-season sales, with some noting it was their best Norwalk Boat Show yet. Plus, a handful of exhibitors commented on the quality of new attendees they wouldn't have met without the boat show.
New and notable this year, the annual Boating Career Day, hosted in partnership with the Connecticut Marine Trade Association (CMTA), expanded into a two-day event Thursday and Friday in conjunction with the first-ever Job Fair for those interested in career opportunities in the recreational boating industry. Read a story about Career Day in Norwalk's local paper, The Hour.

Features of the 2019 boat show included "Super Thursday," a one-day only event offering special savings and discounted tickets; on-water paddle sports including kayaking and canoeing; free boat rides; Progressive Insurance Boat Club; the Water Club Lounge with live music and On-Water Training Presented by BoatU.S.
The nice weather had media out in full force, enjoying the final days of boating in the Northeast. Take a look at highlights from the 2019 show, featured in CT's The Hour, one of dozens of media placements stemming from the show's PR efforts to help spread awareness. Good Day New York was another highpoint – the station shot live all morning on Friday and reached more than 100,000 viewers, which can be viewed HERE.
To learn more and for exhibit opportunities in 2020, visit www.BoatShowNorwalk.com.