Evinrude Hosts Representative Bryan Steil at Wisconsin Facility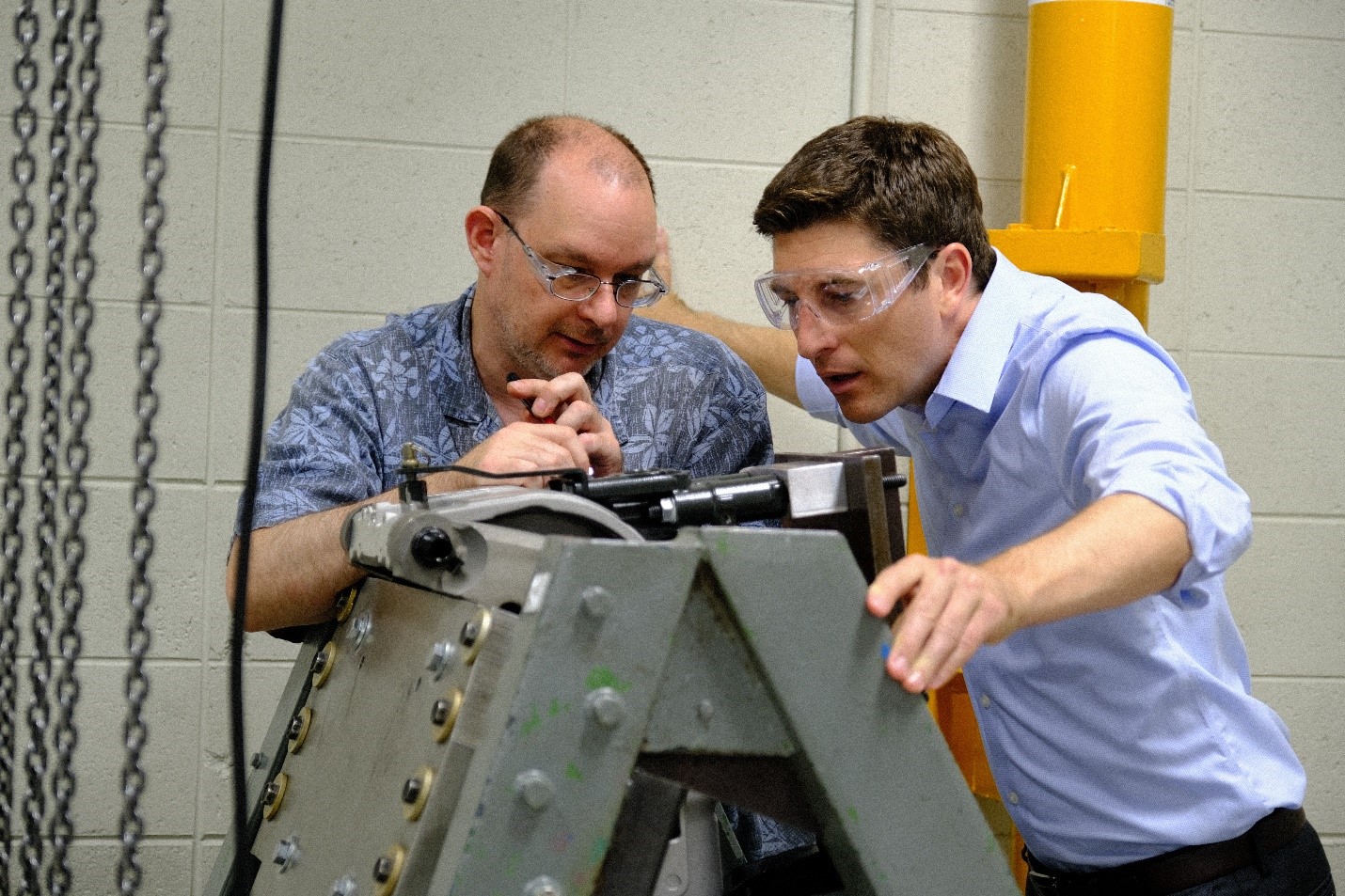 Congressman Bryan Steil (R-WI-01) visited Evinrude Outboard Motors world headquarters in Sturtevant, Wisconsin last week. Steil met with the company's leadership team, toured the engine manufacturing plant and engineering facility, and spoke with many of the company's 650 employees. With the U.S. Congress on recess until after Labor Day, now is a great time to host elected officials at facilities and NMMA stands ready to help organize visits.

Jeff Wasil, manager of environmental compliance and regulatory development at Evinrude, and Chris Campbell, manager of operations and supply chain at Evinrude, led the facility tour and discussed the company's concerns with expanding prevalence of E15 in the market place, workforce development challenges, and the need for regulatory certainty with respect to tariffs and trade agreements.

"We greatly appreciate Congressman Steil's commitment to the recreational boating industry, through his involvement with the Congressional Boating Caucus, and continued support of local manufacturing jobs in Wisconsin's 1st Congressional District," said Tracy Crocker, president of BRP Marine Group.

Congressman Bryan Steil added, "Every week when I fly home from DC, I see the Evinrude outboard motor on display at the Milwaukee airport. It was great to be able to see where the motors are designed and made! The factory is a world class operation and I was glad I was able to see the production and meet the men and women who produce the motors."

Plant visits with elected officials are an important opportunity to highlight the recreational boating industry and NMMA encourages all members to work with elected officials to schedule a tour.
If you have questions or are interested in scheduling a facility visit with your members of Congress, please contact NMMA senior vice president of government relations, Nicole Vasilaros at nvasilaros@nmma.org; NMMA director of political advocacy and engagement, Erica Crocker at ecrocker@nmma.org, or NMMA manager of Great Lakes policy and engagement, Jill Sims at jsims@nmma.org.

Photo caption: Richard Smock, engineering specialist, explains outboard engine component stress and strain testing during Congressman Steil's visit to Evinrude's Sturtevant, WI headquarters.