Discover Boating Marketing Campaign Making Waves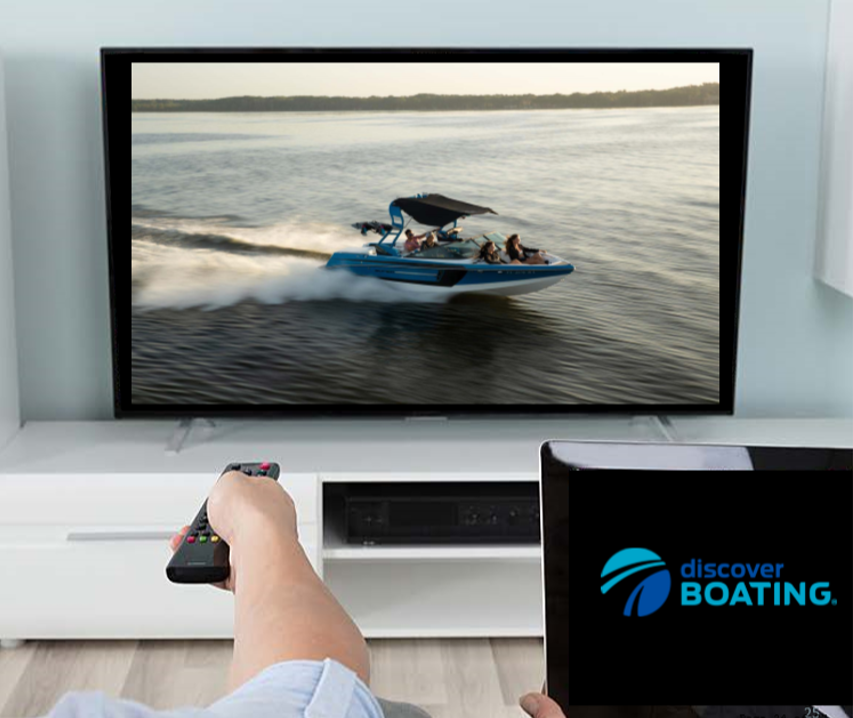 The Discover Boating national marketing campaign is underway to empower new audiences to get out on the water.
Campaign programming taps into emotional ROI (benefits of boating), experience (accessibility and excitement of the boating lifestyle), barrier breakdown (debunking myths about boat ownership) and education (functional information to make informed decisions).
Keep an eye on your screens this summer for these campaign elements:
Advertising: In addition to ads on digital video and social media, Discover Boating is advertising on Connected TV for the first time. Connected TV is a trending platform where millions of users stream shows and movies through the Internet via Roku, Hulu, Apple TV and more. Ads will also run in premium apps such as ESPN, HGTV, TBS and CNN – an impactful new way to reach a younger audience where and how they are consuming TV programming.
DiscoverBoating.com: Revamped to provide a first-class user experience, DiscoverBoating.com includes refreshed content, optimized usability of valuable tools such as the Boat Finder and Boat Loan Calculator, trusted educational resources and an optimized customer journey path.
Influencer Partnerships: Discover Boating is collaborating with a fleet of influencers in traditional media and social media to share their first-hand boating experiences with their readers, viewers, followers and networks. New in 2019, Discover Boating is partnering with several high-impact YouTube creators to generate unique content encouraging people to get on the water and break down the barriers to ownership.
Your Brain on a Boat: Discover Boating's work with Dr. Wallace J. Nichols, author of the best-selling book, Blue Mind, continues for the second year as an ambassador for the wellness benefits of life on the water.
Social Content: Captivating the attention of potential boaters on social media is key to reaching a younger, diverse audience. Discover Boating social content is also available to all industry stakeholders to use on their social channels for free through the Get Social with Discover Boating program.
Stay tuned for Discover Boating campaign updates throughout the summer. Contact Grow Boating's Freya Olsen with questions.