Canadian Boating Industry Applauds Ontario Government's Call to Review Counter-Tariffs' Impact on Boating Industry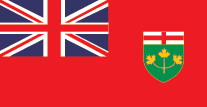 Recently, Ontario asked the federal government to seriously review and consider the unintended, adverse impact of Canada's counter-tariffs on the Canadian boating sector. To here to read the statement.
Sara Anghel, President of the National Marine Manufacturers Association (NMMA) Canada, and Rick Layzell, CEO of Boating Ontario, issued the following statement in response to the Government of Ontario's recent call to the federal government:
"By urging the federal government to study the effects of its counter-tariffs on our country's boating industry in its recent budget, the Ontario government demonstrated it is willing to go to bat for our industry, its businesses and workers. Counter-tariffs have taken a heavy toll on the Canadian boating industry, and we thank the Ontario government for recognizing that these punitive measures are doing irreparable damage and must come to an end.
"While we fully appreciate the very challenging situation the federal government finds itself in, these tariffs are misguided and have resulted in an unprecedented hit on the marine industry – which generates $10 billion in revenue across Canada and employs 75,000 Canadians. Ontario alone accounts for 40 per cent of the country's boating industry – creating $4 billion in revenues and employing over 30,000 Canadians – and we are grateful the provincial government understands our economic significance and is working with us to solve the problems we're facing.
"The Canadian recreational boating sector remains supportive of all governments' efforts aimed at finding a solution to the ongoing trade situation with the U.S. We strongly encourage government leaders and policy-makers to consider the negative impact this continues to have on our industry and the entire economy as a whole. We look forward to continuing to work with both the federal and Ontario provincial governments in the coming months and to support any and all efforts designed to finally put an end to this extremely distressing situation."
For more information, please contact NMMA Canada President, Sara Anghel at [email protected]