Bret Baier to Headline 2019 American Boating Congress, Join the Industry in D.C. May 13-15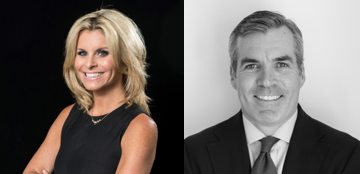 NMMA announced today that political strategists Adrienne Elrod and Kevin Madden will join Bret Baier – FOX News chief political anchor and host of Special Report with Bret Baier – for the marquee panel discussion at the 2019 American Boating Congress (ABC) on Wednesday, May 15.
Click here to register for ABC 2019 today
.
This year's featured session will examine the political and policy realities in the 116th U.S. Congress and the upcoming 2020 elections.
Adrienne Elrod is a Democratic political strategist and a Contributor to NBC and MSNBC, providing commentary and analysis informed by her over two decades of experience serving at the highest level of government and campaigns. On the 2016 presidential campaign, Elrod served as Hillary for America's Director of Strategic Communications and Surrogates, overseeing the campaign's vast surrogate operation, and deploying elected officials, celebrities, and other influencers across the nation and on TV, radio, and digital platforms.
On Hillary Clinton's 2008 presidential campaign, Elrod served as Regional Press Secretary, Texas Communications Director, and Deputy Director of the Congressional Delegate Selection office. A native of Arkansas, Elrod began her political career in President Clinton's Administration, serving in both the White House Office of Intergovernmental Affairs and the Department of Housing and Urban Development.
Kevin Madden is a partner at Hamilton Place Strategies, where he serves as an adviser and counselor to a client roster that includes the nation's top corporations, business associations, industry coalitions, foundations and non-profits. With a record of over 20 years of experience operating in some of the most high-profile national debates—from Wall Street to Washington—Kevin leads HPS teams in the design and management of comprehensive, modern, and effective public affairs campaigns, working with CEOs and their executive teams to navigate today's challenging media environment.
Prior to his leadership role as a partner at HPS, Kevin served as a senior adviser, strategist and spokesman on three Republican presidential campaigns from 2004 to 2016. In addition to his national campaign experience, Kevin was a top congressional leadership staffer in the U.S. House of Representatives, serving as spokesman and communications strategist in the Office of the House Majority Leader. Kevin also served as Deputy Director of Public Affairs and national spokesman for the Department of Justice.
If you have questions or need additional information about ABC, please contact Laura Crisler at
[email protected]