IBEX Honors 2018 Innovation Award Winners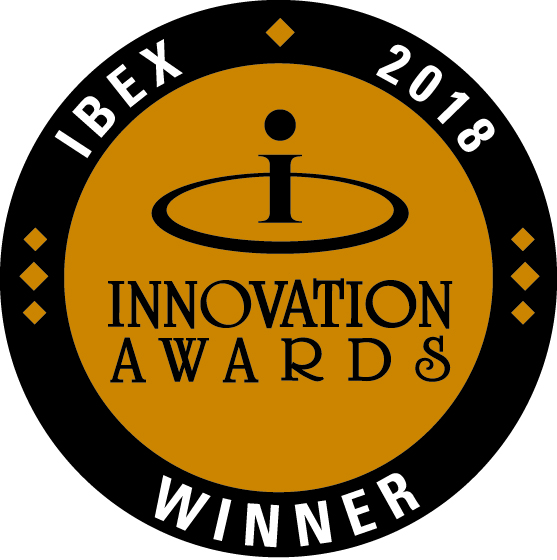 The 2018 International BoatBuilders' Exhibition & Conference (IBEX) Innovation Awards were presented yesterday IBEX's annual Industry Breakfast. Eight BWI judges with various technical backgrounds in boating selected the 13 Innovation Award winners and three honorable mentions among dozens of entries submitted by marine trade companies.
"This year's entries were very focused on improving the boating experience," said Alan Wendt, chair of the judging panel, IBEX. "From solving simple issues with canvas, to more complex engineering challenges with hardware and composites, there is ample evidence of innovation underway in a thriving industry."
The winners in each of the 13 categories of the 2018 IBEX Innovation Awards are:
Boat Care and Maintenance: AWLGRIP North America, Quick Build
Boatbuilding Methods & Materials: Structural Composites Inc., Advanced Marine Coatings

Honorable Mention: Dowco Marine, Nextoon

Covering: Taylor Made, Pole-less Self-Draining Pontoon Cover

Honorable Mention: Quality Mark, Pop-A-Pole

Deck Equipment and Hardware: Dripper Guard, Dripper Guard PRO
Electrical Systems: Balmar, SG200 Battery Monitor
Entertainment: FUSION Entertainment USA Inc., Apollo 770
Furnishings and Interior Parts: SHOXS, X Series Shock Mitigated Pedestals
Lighting: Megaleds Ind, ORPHOS
Mechanical Systems: Blue Guard Innovations, BG-One
OEM Electronics: Raymarine Inc., Axiom ClearCruise Augmented Reality

Honorable Mention: Suzuki Motor of America Inc., Multi-Function Gauge

Outboard Engines: Yamaha Motor Corporation, V8 XTO Offshore
Propulsion Parts, Propellers: Mercury Marine, Tiller Handle Assembly for Portable Outboard Motor
Safety Equipment: Medallion Instrumentation Systems, Docking/Trailer Camera
All product entries can be viewed along Innovation Way in Aisle 2200 through the close of IBEX (Oct. 4).
"Recognizing and encouraging innovation in our industry is what IBEX is all about," said Anne Dunbar, IBEX Show Director. "The winning products will positively impact boating forever, and it's very exciting. Congratulations to all the entrants for their dedication to product evolution."

Attendees of the Industry Breakfast were treated to a presentation from keynote speaker Rich Karlgaard, Forbes publisher and Global Futurist, Economic Leader, Entrepreneur and Author, who delivered an interesting and informative talk about the events changing the world and how they're impacting the marine industry. Preceding Karlgaard's keynote speech, NMMA President Thom Dammrich addressed the more than 750 marine professionals that attended the breakfast, discussing the future of the industry, with the theme Recreational Boating in 2035. Dammrich also received the 2018 NMMA Hall of Fame Award.

The Innovation Awards are managed by the National Marine Manufacturers Association (NMMA) and judged by Boating Writers International (BWI). For more information about IBEX, visit www.ibexshow.com. For information about BWI, visit
www.bwi.org. For information about the NMMA and to find a transcript of Dammrich's address, visit www.nmma.org.