U.S. Department of Commerce Honors NMMA with President's "E" Award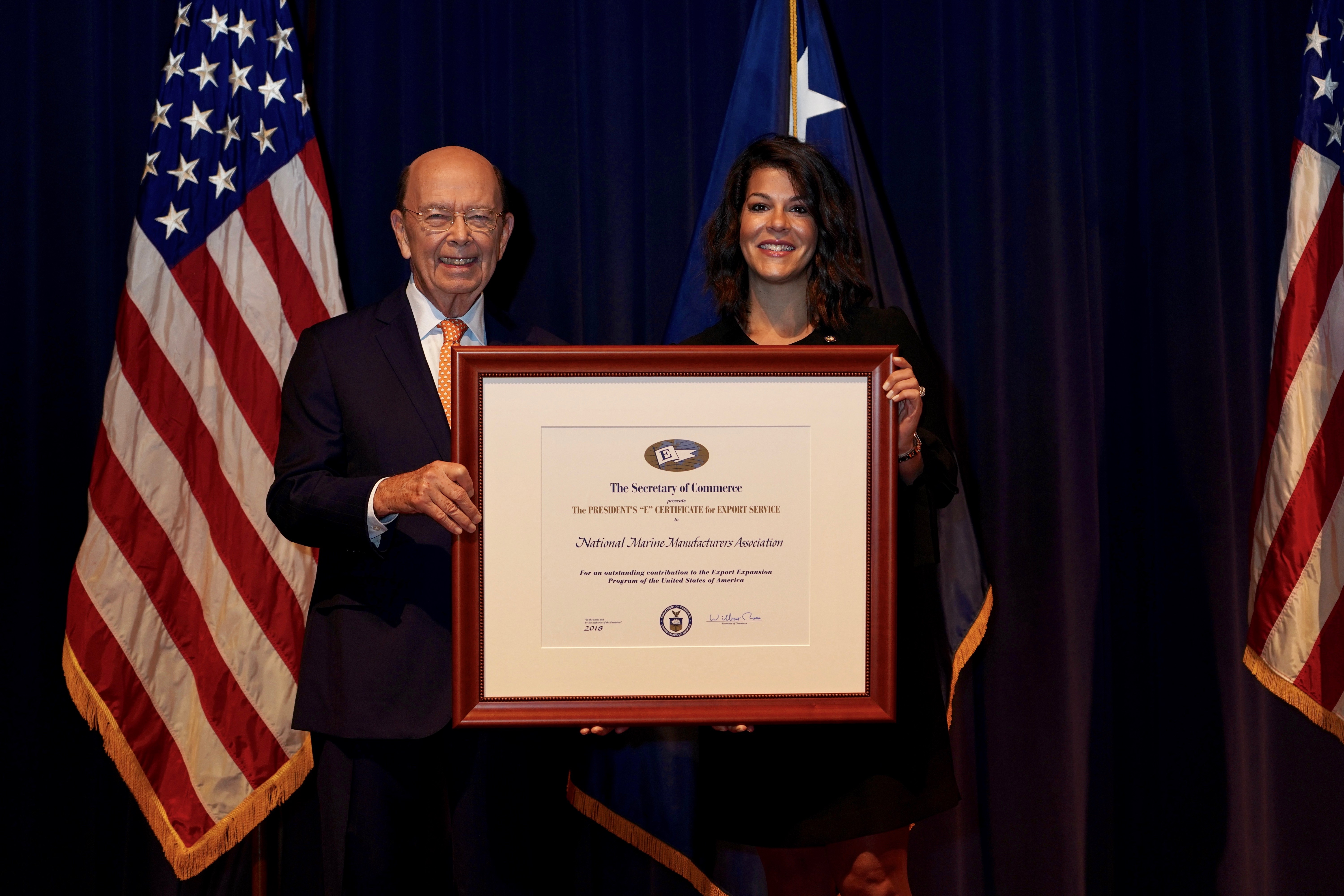 The U.S. Department of Commerce has honored the NMMA with its prestigious President's "E" Award for Export Service in recognition of the organization's achievements in making significant contributions to an increase in U.S. exports.
The "E" Award reinforces NMMA's success in building its members' businesses as they expand into international markets.
NMMA President, Thom Dammrich said, "The E-Award is a significant honor and recognizes our export team led by Julie Balzano, in helping member companies grow and diversify their business, allowing them the added benefit of creating new ways to insulate their bottom line from economic shifts. I encourage our members to reach out to Julie for a one-on-one consult to learn how we can help your business explore export opportunities."
U.S. Commerce Secretary Wilbur Ross noted, "The National Marine Manufacturers Association's achievements have undoubtedly contributed to national export expansion efforts that support the U.S. economy and create American jobs."
The President's "E" Award was created by Executive Order of the President to afford suitable recognition to persons, firms, or organizations which contribute significantly in the effort to increase United States exports.
Since its launch in 2012, NMMA's export development program has fostered global opportunities for U.S. marine manufacturers, focusing specifically on access to export education, international events, new market development, and business-to-business connections.
Contact Julie Balzano to learn more at [email protected].
NMMA Senior Vice President of Government and Legal Affairs, Nicole Vasilaros accepts the E-Award from U.S. Secretary of Commerce, Wilbur Ross.