President Signs Omnibus Spending Legislation, Includes Wins for Recreational Boating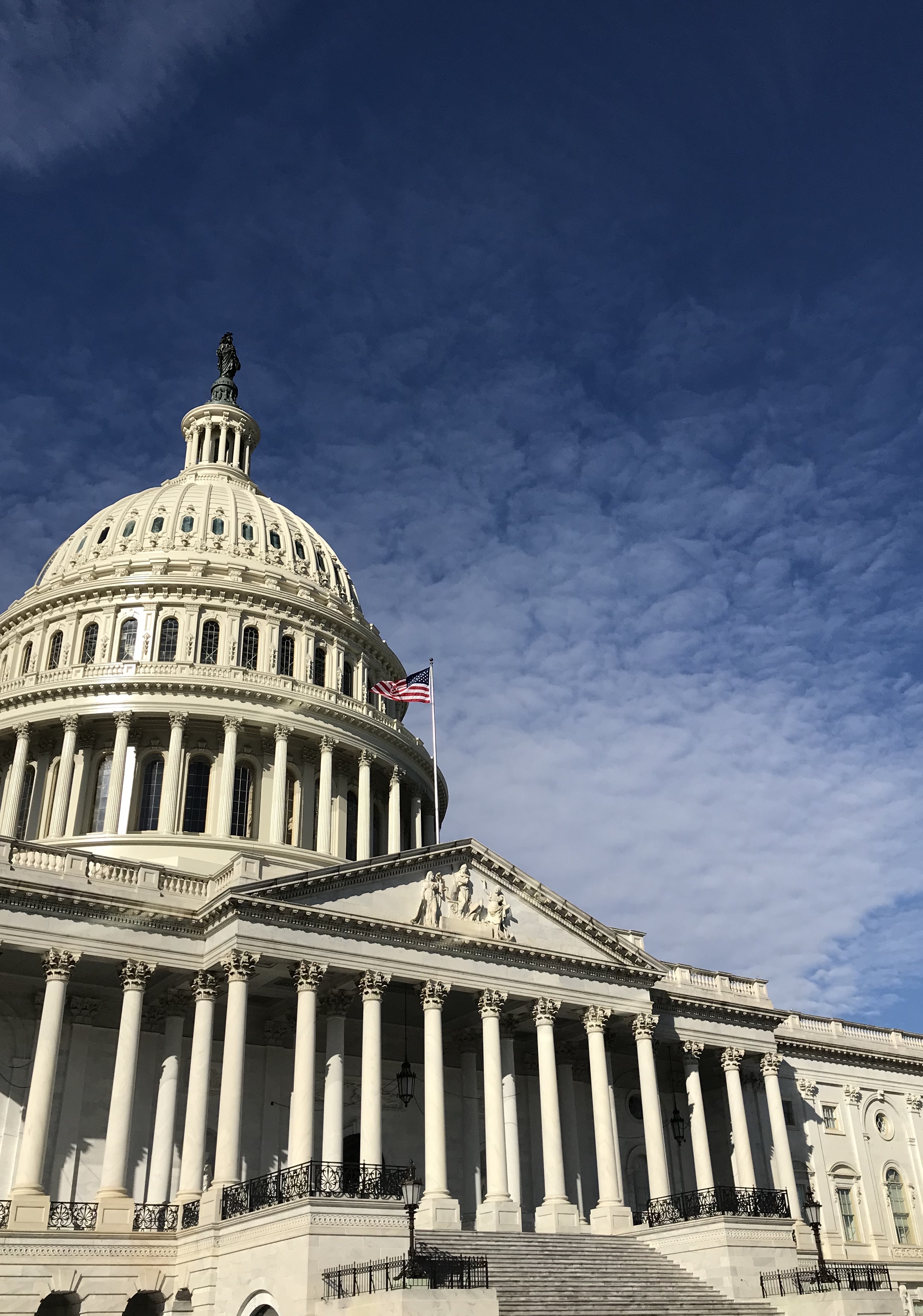 Last Friday, President Donald Trump signed H.R. 1625, the Consolidated Appropriations Act of 2018, which will fund the federal government through September 30, 2018. Several priorities contained within the measure positively impact marine manufacturers and the recreational boating community including infrastructure, waterway access, and trade. Here is a topline summary of those items outlined in the bill:
Army Corps of Engineers, waterway dredging
The bill funds a number of programs within the Army Corps of Engineers that provide dredging and maintenance of U.S. waterways, including:
$24.28M for Navigation Maintenance
$30M for Inland Waterways
$50M for Small, Remote, or Subsistence Navigation
Department of the Interior (DOI)
The DOI received $13.115B in total funding, representing an approximately $863M increase compared to last year's funding levels. Specific highlights within DOI funding that impact the boating industry:
$3.202B for the National Park Service, a $270M increase compared to FY17 levels. The funds include $359.704M for the National Park Service's Construction Account, a $150M increase from last year's levels.
$1.332B for the Bureau of Land Management, a nearly $80M increase compared to FY17.
The package also includes a number of provisions aimed at combating aquatic invasive species (AIS), including:
Requiring a new Department of the Interior report on actions and achievements with regard to AIS prevention efforts.
$21.748M for AIS programs including $1M to help states implement plans required by the National Invasive Species Act, and $2M to prevent the spread of quagga and zebra mussels.
Everglades Restoration
$76.5M is provided for the South Florida Ecosystem Restoration program. This is vital to helping reestablish the historic southerly flow of water from central Florida to Florida Bay.
NOAA Programs
$35.871M is provided for Fishery Management Councils & Regional Commissions. This provides the operation, maintenance, research and staffing to support the cornerstone of fisheries management in the U.S.
$164.749M for Fisheries Data Collection, Surveys, and Assessments. This supports the fundamental science and data behind management of fisheries in the U.S.
$65M for the Pacific Salmon Recovery Program, which funds habitat restoration and other infrastructure projects needed to recover and increase recreationally and commercially non-ESA listed salmon runs.
$75M is provided for the National Coastal Zone Management Program. This is a $5M increase compared to FY17 levels. The program works to address some of today's most pressing coastal issues, including ocean planning, protecting coastal resources, and providing public access for recreation.
The National Sea Grant College Program received $65M. This is a $2M increase compared to last year. The Sea Grant Program supports coastal and Great Lakes communities through research, extension and education.
U.S. Coast Guard
$12.1B is provided to the U.S. Coast Guard, representing an increase of $1.7B compared to last year's level.
International Trade Administration (ITA)
ITA received $495M under the bill, a $12M increase compared to FY17 levels. ITA and specifically its Global Markets Division, is dedicated to promoting American exports around the globe. NMMA has previously partnered with ITA to enhance the international competitiveness of the U.S. boating industry.
State Trade Expansion Program (STEP)
$18M is provided to STEP. This program helps small businesses tap global markets and expand exports. NMMA's member companies have partnered with STEP to help sell American made products in the global marketplace.
Great Lakes Restoration Initiative
The bill provides $300M for the Great Lakes Restoration Initiative, which works to clean up the Great Lakes, prevent the spread of Aquatic Invasive Species, reduce nutrient runoff that contributes to harmful algae blooms, and restore habitat to protect native species.
Workforce Programs
The bill provides increased funding for job training programs. Specifically:

$10B for the Employment Training Administration (ETA), which includes $2.8B for job training grants to states and $145M for apprenticeship grants.
$1.7B is included for Job Corps, an increase of $14.5M over last year.
The NMMA federal affairs team has already begun circulating industry priorities for the next fiscal year, and will keep members informed on key developments as they occur.
For more information on the appropriations process and NMMA's policy priorities, please contact NMMA's Vice President of Federal & Legal Affairs, Nicole Vasilaros at [email protected], or NMMA's Director of Federal Government Affairs, Mike Pasko at [email protected].