NMMA urges EPA to educate consumers as the agency issues waivers allowing sale of E15 in two thirds of country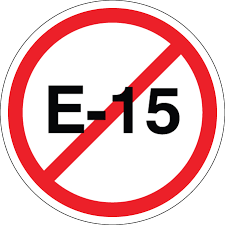 Last week, EPA added 38 states and the District of Columbia to a Clean Air Act waiver that allows the sale of 15 percent ethanol gasoline blends, ending the summer restriction on sales of the fuel because of Hurricane Harvey.
In response, NMMA sent a letter to EPA Administrator, Scott Pruitt, urging immediate and effective education for the American public given the damaging impact of E15 on marine engines. The letter states, "Your waivers on August 30th and August 31st allowing for the sale of E15 in nearly two thirds of the country puts our nation's 142 million boaters at significant risk. E15 severely damages marine engines, creating real danger for boaters and the American public. To ensure Americans are protected, EPA must immediately and effectively educate the public about the proper use of E15."
NMMA pointed out in the letter that, "Like many throughout our country, we have watched and read about harrowing rescues of people from flooded communities [due to Hurricane Harvey]. More often than not, these rescues are being done via boat. This is why your recent waivers allowing for the expanded sale of E15—including in Texas and Louisiana— are especially troubling. The very boats being used in rescue and recovery missions are now at risk for severe damage by users unknowingly filling them with E15, putting these boaters in harm's way."
To read NMMA's letter CLICK HERE. NMMA will continue its efforts urging EPA to educate Americans about the proper use of E15 and the dangers it poses for boaters--ensuring they don't fuel their boat's tank with the damaging fuel. In the meantime, the marine industry can do its part by spreading the word to boaters. NMMA has made available consumer education materials as part of the 'Look Before You Pump' campaign, under it's Ethanol Awareness Materials section on NMMA.org, which can be downloaded HERE.