Senator Tim Scott Honored by SOBA with 2017 Congressional Award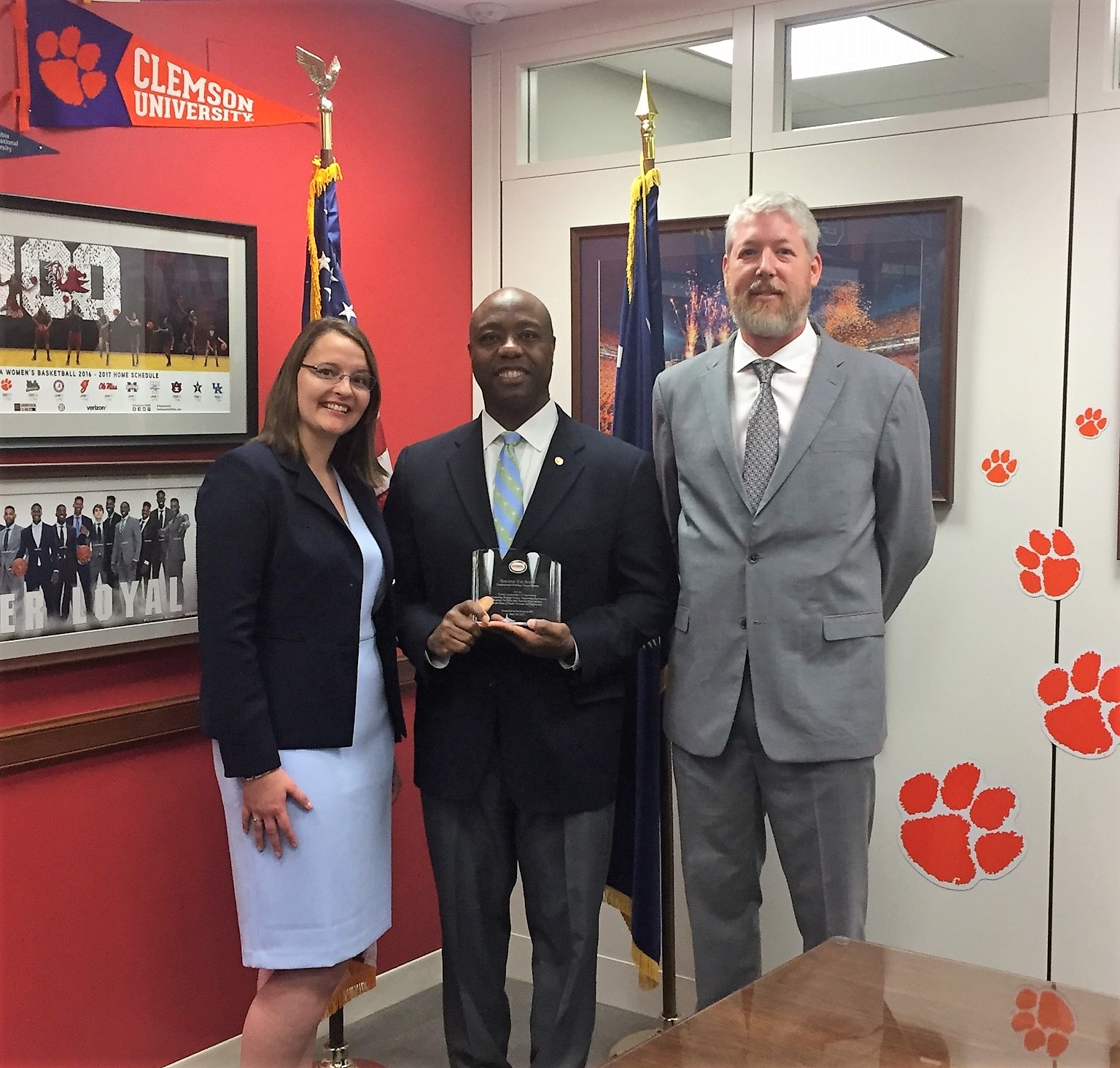 During the May 15-17 American Boating Congress (ABC), the States Organization for Boating Access (SOBA) presented its annual 2017 Congressional Award to Senator Tim Scott (R-S.C.).
The SOBA Executive Board awards this honor annually to a member of Congress or State Representative who has made significant contributions to public boating access in the nation.
Senator Scott has been a dedicated champion to recreational boating for many years. He has been a voice for the recreational boating industry on Capitol Hill, as well as a member of the Congressional Boating Caucus. This award was presented for his "Strong Leadership in Conservation, Promoting Boating Access, Supporting Recreational Boating Facilities and Boating Opportunities in the State of South Carolina and Nationwide."
"It was an incredible honor to have been recognized by the States Organization for Boating Access," Said Senator Scott. "Thank you for all you do in helping to promote safety for our recreational boaters by ensuring they have access to some of our nation's waterways. South Carolinians are able to better enjoy our amazing coastline and bodies of water because of the work your team continues to do."
Past recipients of late include: 2016 – Senator John Thune (R-S.D.) and Congresswoman Lois Frankel (D-Fla.); 2015 – Congressman Rob Wittman (R-Va.); 2014 – Congressmen Bill Shuster (R-Pa.) and former Congressman Nick Rahall II (D-W.Va.). '
(Original content produced by SOBA.)