Don't miss the industry's most important political and legislative event of the year!
Keynote Speaker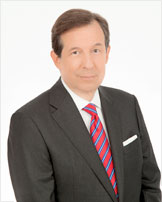 Chris Wallace
Award-Winning Veteran Journalist & Host of FOX News Sunday
Chris Wallace breaks down today's top news issues impacting individuals and industry, leaving audiences with takeaways that prepare them for impending changes in the political landscape.
The host of "FOX News Sunday," Chris has established himself as a battled-tested media presence, an incisive, thoughtful interviewer, and a venerable authority on presidential history and election politics.
Over Chris's decades-long journalism career, he reported from the ABC News desk as a senior correspondent for "Primetime" and "20/20," and as an anchor on the longest running show on television, NBC News' "Meet the Press." The author of the best-seller, "Character: Profiles in Presidential Courage," Chris has won every major broadcast news award, including three Emmys, the Peabody Award and the Dupont-Columbia Silver Baton Award. In 2016, Chris earned praise from fellow journalists and political operatives on both sides of the aisle for his sterling performance moderating the final presidential debate between Hilary Clinton and Donald Trump.
With substance, fairness and gravitas, Chris captivates with seasoned insights on current events and political affairs, including the evolving role of the media and influence of technology on the presidency, what America will look like under our 45th president, and what audiences can expect during his administration.
Conference Speakers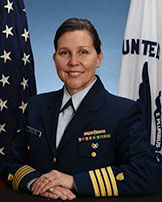 Captain Jennifer Williams, United States Coast Guard
Captain Jennifer Williams assumed her duties as Director of Inspections and Compliance at Coast Guard Headquarters in April 2017. In this position, she develops and maintains policy, standards, and program alignment for all prevention activities associated to the safe operation of vessels and facilities. This Directorate manages policy development for the United States Coast Guard Auxiliary, recreational boating safety, foreign and domestic commercial vessels compliance inspections, ports and facilities safety and security, as well as vessel documentation and marine casualty investigation. Captain Williams is a 1990 graduate of the U.S. Merchant Marine Academy, Kings Point, NY where she earned a Bachelor of Science in Marine Transportation and an unlimited tonnage third mate merchant mariner license. Captain Williams earned her Master of Science in Quality Systems Management in 2006 from the National Graduate School. Prior to her current assignment at Coast Guard Headquarters, Captain Williams served as Sector Commander and Captain of the Port for U.S. Coast Guard Sector Los Angeles – Long Beach. Captain Williams also served as Deputy Commander and Alternate Captain of the Port at Sector Los Angeles – Long Beach. Captain Williams' earlier field assignments include Sector North Carolina, Sector South East New England, Marine Safety Office Providence, Marine Safety Office San Diego, and Marine Safety Office Honolulu where she served in various capacities related to vessel inspections, marine casualty investigations, and mariner Suspension & Revocation proceedings. Captain Williams is a native of Freeland, Maryland. She and her husband Commander John Williams (USCG, ret.) have three sons; Joseph, Seth and Ethan.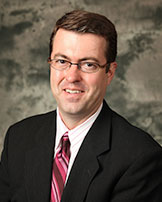 Chad Moutray, Chief Economist, National Association of Manufacturers (NAM)
Chad Moutray serves as the NAM's economic forecaster and spokesperson on economic issues. He frequently comments on current economic conditions for manufacturers through professional presentations and media interviews, and has appeared on Bloomberg, CNBC, C-SPAN, Fox Business and Fox News, among other news outlets. Prior to joining the NAM, Chad was the chief economist and director of economic research for the Office of Advocacy at the U.S. Small Business Administration (SBA) from 2002 to 2010. In that role, he was responsible for researching the importance of entrepreneurship to the U.S. economy and highlighting various issues of importance to small business owners, policymakers and academics. In addition to discussing economic and policy trends, his personal research focused on the importance of educational attainment to both self-employment and economic growth. Prior to working at the SBA, Chad was the dean of the School of Business Administration at Robert Morris College in Chicago, Ill. (now Robert Morris University of Illinois). He is a former board member of the National Association for Business Economics (NABE). He is also the former president and chairman of the National Economists Club, the local NABE chapter for Washington, D.C. He holds a Ph.D. in economics from Southern Illinois University at Carbondale and bachelor's and master's degrees in economics from Eastern Illinois University. He is a Certified Business Economist™, where he was part of the initial graduating class in 2015. In 2014, he received the Outstanding Graduate Alumni Award from Eastern Illinois University, and in 2015, he accepted the Alumnus Achievement Award from Lake Land College in Mattoon, Ill., where he earned his associate's degree in business administration.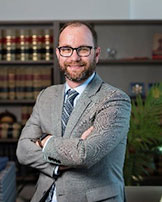 Lucas Hitt, Communications Chief, U.S. Bureau of Economic Analysis
Lucas Hitt is the Chief of Communications for the U.S. Bureau of Economic Analysis. In this role, he is responsible for the dissemination - to the public, media, and the world - of some of the nation's most closely watched economic indicators including key figures such as GDP, Personal Income, Corporate Profits and State Personal Income. Prior to joining the Bureau, Lucas spent many years as a consultant advising companies, state and local governments, and corporations on strategic communications, political strategy and government affairs. He is the former Legislative Director at the Air Force Association and a former aide to U.S. Senator Ernest "Fritz" Hollings of South Carolina. Lucas will address the new Outdoor Recreation Satellite Account, which for the first time recognizes outdoor recreation, including boating and fishing, as part of U.S. GDP. Lucas will talk about the significance of these data and what they mean for the boating industry.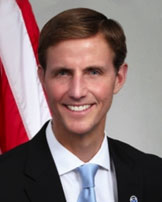 Rear Admiral Tim Gallaudet, Assistant Secretary of Commerce for Oceans and Atmosphere and Acting Under Secretary of Commerce for Oceans and Atmosphere
Rear Admiral Timothy Gallaudet, Ph.D., was confirmed by the U.S. Senate on October 5, 2017, as the Assistant Secretary of Commerce for Oceans and Atmosphere for the Department of Commerce in the National Oceanic and Atmospheric Administration.

Dr. Gallaudet was previously a rear admiral in the U.S. Navy, where his most recent assignment was Oceanographer of the Navy and Commander of the Navy Meteorology and Oceanography Command. During his 32 years of military service, Dr. Gallaudet has had experience in weather and ocean forecasting, hydrographic surveying, developing policy and plans to counter illegal, unregulated and unreported fishing, and assessing the national security impacts of climate change. He has led teams of Navy sailors and civilians performing such diverse functions as overseeing aircraft carrier combat operations, planning and conducting humanitarian assistance and disaster response efforts, assisting Navy SEAL Teams during high visibility counter-terrorism operations, and developing the Navy's annual $52 billion information technology, cyber security and intelligence budget.

Dr. Gallaudet holds a bachelor's degree from the U.S. Naval Academy and master's and doctoral degrees from Scripps Institution of Oceanography, all in oceanography.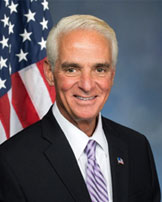 Rep. Charlie Crist (FL-3)
Charlie Crist represents Florida's 13th district, which covers Pinellas County from Clearwater down through St. Pete, where he grew up. Charlie has spent his life's work serving his fellow Floridians. He was elected to the Florida State Senate in 1992, where he championed environmental protection issues and public education. In 2000, after two terms in the Florida Senate, Charlie continued to push for education funding and better teacher pay as the state's Education Commissioner. In 2002, he was elected Florida Attorney General, a role through which he fought for consumer protections, civil rights, and opportunities for at-risk youth.

Elected as Florida's 44th Governor, Charlie furthered his commitment to public education, using federal stimulus funding to save thousands of teachers' jobs. As a staunch environmental advocate, he also secured a landmark land acquisition to preserve the Florida Everglades, and fought to hold BP accountable after the 2010 oil spill that ravaged Florida's coastline.

In Congress, Charlie is committed to working in a nonpartisan manner to create jobs, increase wages, protect Florida's beaches, honor military and veterans, and protect the benefits seniors have earned. With his role on the House Financial Services, he fights to make flood insurance more affordable, defend and strengthen reform of Wall Street, and provide greater access to capital for aspiring entrepreneurs and small businesses – from the local barbershop to technology startups.

Charlie resides in his hometown of St. Petersburg, Florida – "The Sunshine City."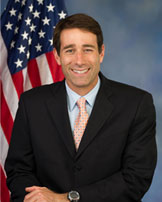 Rep. Garret Graves (LA-6)
Garret Graves is a Republican Member of Congress representing Louisiana's Sixth Congressional District – 13 parishes stretching north of Baton Rouge through the Capital Region down to Louisiana's Bayou country. Graves sits on the House Committees on Transportation and Infrastructure and Natural Resources. At the start of the 115th Congress, Garret was named Chairman of the House Transportation and Infrastructure Subcommittee on Water Resources and Environment, which oversees water resources development and regulatory programs administered by the U.S. Army Corps of Engineers and the Environmental Protection Agency (EPA), along with other agencies and water-related programs. As Chairman, Garret will play an expanded role in shaping legislation to limit the scope and economic damages of agency regulations, shorten the time it takes for projects to be completed and bring efficiency to how the government works. In his position of leadership, Garret will play an important role translating the Trump Administration's proposed Infrastructure Package into legislation in the coming years, particularly with respect to bridges, flood protection, ports, waterways and coastal restoration.

Garret, who recently finished his second year serving in the House of Representatives, has more than 20 years of experience working on energy, infrastructure, fisheries, maritime and water resources issues. In addition to his policy expertise and years of private sector work, Garret served as Louisiana's Chairman of the Coastal Protection and Restoration Authority (CPRA) where he managed for the state one of America's largest civil works programs in history and successfully streamlined government while boosting its productivity. Under his tenure, Louisiana constructed more flood protection infrastructure and restored more miles of coastline than at any other period of time in the State's history.

Garret is a native of Baton Rouge, Louisiana, where he still resides with his wife Carissa and their three children.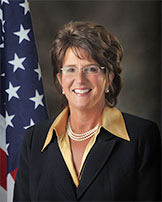 Rep. Jackie Walorski (IN-2)
Jackie Walorski is a lifelong Hoosier, born and raised in South Bend, who has dedicated herself to helping Hoosier families. She is grateful to represent the people of Indiana's 2nd District in the 115th Congress, serving on the House Ways and Means Committee. Jackie works every day to boost economic growth and job creation, restore fiscal responsibility, strengthen our national security, support our military, and honor our veterans by ensuring they get the services and care they earned. Since she was first elected to Congress in 2012, Jackie has been committed to bringing Hoosier common sense to Washington and reaching across the aisle to achieve bipartisan solutions.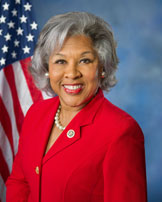 Rep. Joyce Beatty (OH-3)
Joyce Beatty is a native Ohioan with a strong history of connecting people, policy and politics to make a difference. She is also an avid boater! Since 2013, Joyce has proudly represented Ohio's Third Congressional District and serves on the exclusive House Committee on Financial Services and is a member of two Subcommittees: Housing and Insurance and Oversight and Investigations.
Prior to her service in the U.S. House of Representatives, Joyce was Senior Vice President of Outreach and Engagement at The Ohio State University and a member in the Ohio House of Representatives for five terms. During her tenure in the Ohio House, she rose to become the first female Democratic House Leader in Ohio's history and was instrumental in spearheading and enacting legislation to require financial literacy in Ohio's public school curriculum, to expand STEM education, and to secure funds to help under- and uninsured women access breast and cervical cancer treatment.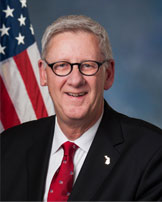 Rep. Paul Mitchell (MI-10)
Paul Mitchell was elected to the 115th Congress to represent Michigan's 10th District. The district includes Huron, Sanilac, Tuscola, Lapeer, St. Clair and Macomb counties. Upon his election to Congress, his new Republican colleagues selected him as the Freshman Representative to the GOP House Leadership. He serves on the Transportation and Infrastructure Committee, the Education and the Workforce Committee, and the Oversight and Government Reform Committee.

Paul is the proud son of a GM autoworker, and graduated from Michigan State University. Paul and his wife Sherry live with their family on a farm in Dryden, Michigan. Paul's love for his home state and its citizens has led him to a life of service. His record of leadership includes organizing the fight to defeat the Proposal 1 tax increase in Michigan, which would have been the largest tax increase in Michigan in fifty years. In addition, Paul has dedicated much of his career to workforce training, serving the State of Michigan, Chrysler, and ultimately as CEO of Ross Education.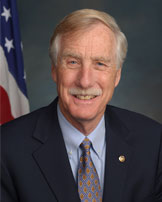 Sen. Angus King (ME)
In January 2013, Angus King was sworn in as Maine's first Independent United States Senator. A strong believer in the need for greater bipartisan dialogue and relationship building, Senator King works hard every day to bring Republicans and Democrats together to find common-sense solutions for Maine and America.

Senator King is a member of the Armed Services Committee, the Select Committee on Intelligence, the Committee on Energy and Natural Resources, the Committee on the Budget, and the Committee on Rules and Administration. He has made it a priority not to miss Committee hearings, earning him praise from his colleagues and the reputation as a workhorse in the Senate. Armed Services Chairman John McCain (R-Ariz.) once called Senator King "one of the most serious and hard-working members" of the Committee.

In his time in the Senate, Senator King has worked to strengthen America's national security, conducted critical oversight of the nation's Intelligence Community, supported common-sense budget priorities that promote prosperity and reduce the national debt, fought the national opioid and heroin epidemic, coordinated efforts to revitalize Maine's forest economy, advocated for policies that contribute to cleaner, cheaper energy and mitigate climate change, railed against the corrosive effect of unchecked money in politics, fought to improve access to health care, worked to strengthen the government's support of veterans, and promoted increased access to critical community resources like rural broadband.

Senator King has already achieved significant legislative victories. In 2013, when students across America faced the financial threat of a significant increase in their student loan interest rates, Senator King spearheaded the effort to draft and pass through both the Senate and House the compromise legislation that not only averted rate hikes, but that also put the program on long-term stable financial footing. That hard-fought bipartisan solution, the Student Loan Certainty Act of 2013, has since been projected to save millions of students across the country more than $50 billion in interest payments. During the government shutdown of 2014, Senator King worked tirelessly with a small group of moderate senators, led by his colleague and friend Senator Susan Collins, to formulate the action plan that eventually led to the reopening of the government.

Senator King is married to Mary Herman and has four sons, Angus III, Duncan, James, and Ben, one daughter, Molly, and six grandchildren. He was born in Virginia and attended Dartmouth College and the University of Virginia Law School. In his free time, he enjoys exploring the Maine outdoors – either on his Harley or with his family in their camper.