Boating Gives Back: Boating Businesses Develop Creative Solutions Amid COVID-19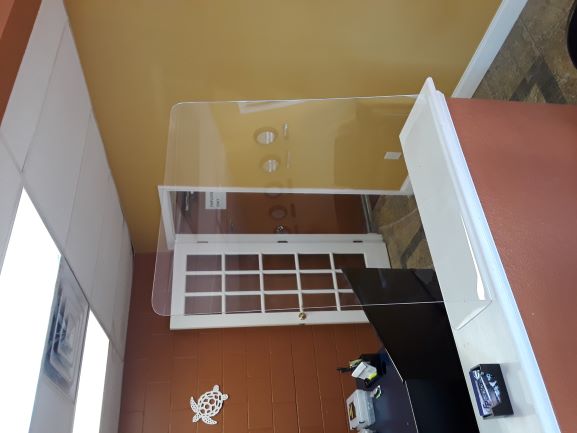 Today's member spotlight features three boating businesses on the East Coast who have pivoted their daily operations to support their communities during the COVID-19 pandemic. Each of these member companies jumped in the fight and have helped fill the critical shortage of necessary medical supplies and personal protective equipment (PPE).
BoatLIFE, located in North Charleston, South Carolina, was approached by the South Carolina Department of Commerce, which was familiar with the manufacturer's production of high-quality care and maintenance products. When the Department of Commerce asked the company to make medical supplies, BoatLIFE stepped up to help. The company doubled its production staff and shifted its manufacturing over to hand sanitizer and cleaning spray using a FDA- and CDC-approved solution that is safe on skin and surfaces. A NMMA member for 54 years, the company has helped replenish the vital supply of sanitizer and cleaning products through the sale of these products.
King Kracken, an outdoor fishing performance apparel company, has been using its supply chain connections to acquire and sell 3 Ply, KN95, and N95 certified masks. The family-owned company has been helping procure the hard-to-find masks for companies that need them to continue operating. In addition to donating many masks to team members, the Apopka, Florida-based company has received over 10,000 masks that will help other businesses in the community offer their employees much-needed protection.
Further down the Florida coast, Flounder Pounder Marine is developing creative solutions, and is able to manufacture sneeze and cough barriers for the marine industry. Based in Rockledge, Florida, Flounder Pounder produces gauge and switch panels, but realized it could make barriers similar to those implemented at grocery stores and other retailers to help the marine industry stay afloat during this crisis. The small business kept the price of these barriers to a minimum in order to help fellow marine businesses while supporting its own business and employees.
Each of these businesses have produced critical supplies for their communities, but they have also taken steps to ensure that workers are safe and healthy at the workplace. These marine manufacturers are continuously cleaning and maintaining social distancing measures throughout their facilities, in addition to allowing employees to work from home when possible.
These companies join a slate of marine manufacturers across the country that have developed innovative solutions to meet the needs of their communities. Large and small businesses throughout the boating industry have made great strides to support their communities, employees, and those on the frontlines of this pandemic.
This is part of NMMA's new series of member stories that highlight how the boating industry is stepping up to the plate during the COVID-19 pandemic. If your company has a goodwill story to share, please submit it to NMMA's COVID-19 task force at
taskforce@nmma.org
.


If your company is looking for guidance on manufacturing and/or donating PPEs please visit our Ways to Help page that offers vetted sources and guidelines from FEMA and the FDA to the American Hospital Association, which helps partner companies with hospitals in need and much more.