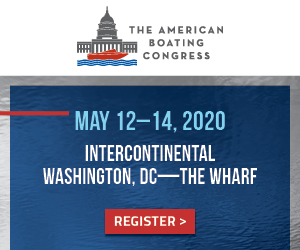 The Marine Industry's Premier Political & Legislative Event
---
---
You are the industry's most effective advocate. No lobbyist is as influential as an employer or employee from a Congress member's district or state. Attending ABC and participating in Capitol Hill visits with others from your state is the best way to educate your representatives on issues that impact your business.
This is your opportunity to build and strengthen relationships that lead to a brighter future for the recreational boating industry.
2020 American Boating Congress Co-Hosts
Join other leading organizations in recreational boating and fishing to ensure your voice is heard.  Make a diffference for your business, members and stakeholders by having a seat at the table and demonstrating your support as we address our industry's most pressing issues.  To become a Co-Host please contact Libby Yranski.