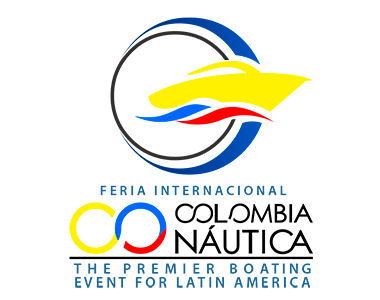 USA Pavilion at the           Feria Internacional Colombia Nautica 
April 27–30, 2017 — Cartagena de Indias, Colombia
Registration Now  Open! Easy one stop booking through the NMMA.
Click here to reserve your space today! 
Backed by a team of seasoned professionals, the Feria Internacional Colombia Nautica will be held April 27–30, 2017 in Cartagena de Indias, Colombia's most popular international tourist destination with direct flights from the US.
The show will feature the largest selection of boats, boating accessories, and products for the nautical sector in the region. In addition to more than seventy-five exhibitors representing every facet of the industry, the show expects over 5000 visitors during the event & will feature a diverse on-water exhibition of new and used boats along with a world class indoor exhibition center for companies, like yours. Learn more at www.colombianautica.com
U.S.A. PAVILION PRICING
The NMMA is taking the lead on organizing a top-notch country pavilion at this new show, with premium stand location and turn-key pricing. 
Space is very limited and we expect to sell out – so it is important to book early!
All USA Pavilion stands measure 9m2 (approx. 100 sq. ft.) and include value-added features to enhance your experience:
Each stand is built from white shell scheme panels and include lighting, 1 electrical outlet, 1 table, 3 chairs, lockable information counter, fascia signage and marble flooring.
Bilingual NMMA support before, during and after the show to streamline your registration and on-site experience. *This does not include interpretation support during the show. Interpretation assistance can be arranged at an additional cost. Spanish speaking capabilities within your stand are strongly recommended.
Company description included in Spanish language USA Exhibitor Flyer. Translation of description provided at no charge.
Eight drink coupons to redeem throughout the show at the cash bar located steps from your stand
One (1) invitation for our exclusive CHIVA NAUTICA CRUISE, the night prior to the show. This 2 hr. cruise will tour the bay of Cartagena while enjoying refreshments and light snacks. Additional invites at $85/person.
Pricing: includes IVA                         NMMA Members              Non-Member
Turn-key 9m2 Stand:                                          $2,790                                        $3,100
On-water space available upon request          Call for pricing and availability
Don't delay. Register early for best space options!
To learn more visit www.colombianautica.com
To book your space, contact:
Julie Balzano
Director for Export Development
jbalzano@nmma.org
Tel: 954.441.3234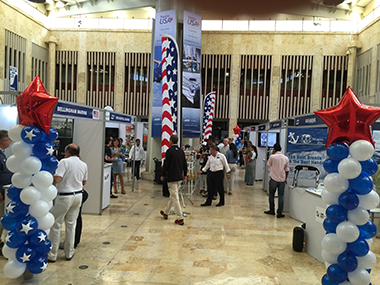 ---
For more information on any of the show(s), please contact:
Julie Balzano
Director for Export Development
international@nmma.org
Tel: 954.441.3234
---