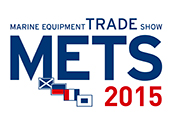 2015: USA Pavilion at Marine Equipment Trade Show (METS)
November 17–19, 2015 — Amsterdam, The Netherlands
Registration closed. SOLD OUT!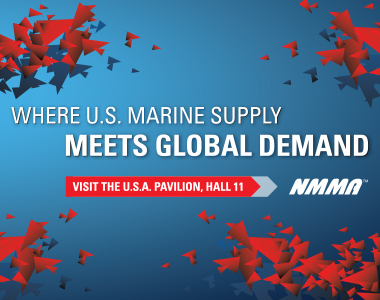 METS is the world's largest trade exhibition of equipment, materials and services for the international marine leisure industry. The annual event is organized by Amsterdam RAI in association with the International Council of Marine Industry Associations (ICOMIA). If you want to expand your reach throughout the EU, METS should be a core component of your marketing plan.
Thousands of companies in the leisure marine market worldwide incorporate METS in their calendars year after year. Here's why:
Attracts a global attendance with unparalleled networking opportunities—establish working relationships with people from all over the world
Comprehensive product showcase—a gallery of the best in marine products from around the globe
Supported by leading international marine trade associations
Hosts cutting-edge conferences
Year-round promotions add extra value to your investment
METS USA & Canadian Pavilions: Now offered to non-NMMA members too.
NMMA has been exhibiting at METS for 27 years. As a result, we benefit from prime space location, allowing us to pass on the benefit to our pavilion exhibitors.
NMMA staff will be your primary contact throughout the planning process—eliminating concerns of missed deadlines, currency fluctuations, cultural differences and language barriers. As part of your turnkey package, NMMA offers the following to our Pavilion exhibitors:
Turn-key booth packages, starting at 9m2 and up—complete with furniture, lighting, fascia, flooring
Networking cocktail reception, highlighting the USA Pavilion
NMMA booth with complimentary coffee, refreshments and light snacks throughout the show
NMMA takes the lead on coordinating your entire experience — including registration, hotel, booth needs, shipping and invoicing
Pre-Show group networking 'Meet & Greet' Lunch, to get acquainted to with fellow exhibitors
Aggressive public relations and advertising campaign to help drive traffic and promote USA
US Department of Commerce support and guidance, on site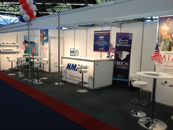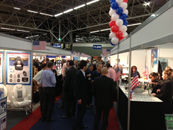 ---
For more information on any of the show(s) listed, please contact:
Julie Balzano
Director for Export Development
jbalzano@nmma.org
Tel: 954.441.3234
---