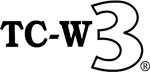 Due to the nature of two-stroke marine engines, two-stroke oil lubricates the engine parts as it passes through the engine and is then burned along with the fuel. Two-stroke oil is either physically mixed with the fuel or, in the case of direct fuel injection, is combined with the fuel in the combustion chamber. This is in contrast to four-stroke engines which have oil sumps circulate the oil by pumping it throughout the engines.
The long-term objectives of the two-stroke engine industry have been to reduce emissions which contain burned and unburned oil that have passed through the engine, and to develop a quality of oil that reduces the mixture ratio to fuel while extending the life of the engine. That means significantly reduced emissions to satisfy EPA requirements, less warranty problems, and increased customer satisfaction due to engines lasting longer with less maintenance and overhauls.
TC-W3® lubricant, an NMMA-owned trademark, has evolved over the years through much testing and research, and has proven to be the level of quality needed to satisfy the above objectives. And, going a step further, now that two-stroke engines have moved towards higher cylinder temperatures and compressions, this type of lubricant also helps to meet the EPA emissions reductions.
TC-W3® oils have demonstrated the necessary lubrication performance quality needed for these more demanding cylinder/engine conditions.
The TC-W3® oil standard is a performance-based qualification program. The requirements include various bench tests for fluidity, miscibility, rust, compatibility, etc., as well as engine tests to evaluate the prevention of ring sticking and carbon buildup on pistons and other engine parts. The engine tests include one Johnson 40 hp and two consecutive Mercury 15 hp tests, all of which are run under severe conditions for 100 hours each. Two additional engine tests are also conducted to ensure a high level of lubricity performance. The testing process is comprehensive and expensive, but worth the outcome for consumers and manufacturers.
Once lubricants have demonstrated the necessary lubrication performance qualities needed for TC-W3® certification testing by NMMA-approved laboratories, NMMA licenses those two-stroke lubricants to be marketed to the public. TC-W3® oils are licensed around the world and are recommended for use by two-stroke engine manufacturers.
2020 TC-W3® Registered Two-Stroke-Cycle Marine Oils
| Number | Name | Company |
| --- | --- | --- |
| RL-00102R | AutoZone Multi-Use 2-Cycle Oil | Amalie Oil Company |
| RL-00301J | Quicksilver Premium | Mercury Marine |
| RL-00304J | Quicksilver Premium Plus TCW3 | Mercury Marine |
| RL-00306J | Mercury Precision Lubricants Premium TCW3 | Mercury Marine |
| RL-00307J | Mercury Precision Lubricants Premium Plus TCW3 | Mercury Marine |
| RL-00370R | Castrol Outboard Super TT Nautico Plus | Lubricants UK Ltd Technology Center |
| RL-00400R | Gulf Pride 3000 | Gulf Oil International |
| RL-00405J | Starbrite Super Premium TCW3 | KINPAK, INC. |
| RL-00406J | Starbrite Premium TCW3 | KINPAK, INC. |
| RL-00408J | ADNOC Outboard Super Engine Oil | Adnoc Distribution |
| RL-00410J | West Marine Premium 2-Cycle Outboard Oil TC-W3 | West Marine |
| RL-00412J | West Marine DFI TCW3 | West Marine |
| RL-00415J | Mystik Marine Prem 2T OBMO | Citgo Petroleum Corporation |
| RL-00416J | Mystik JT-4 Synthetic Blend 2-Cycle Premium Plus Outboard Motor Oil | Citgo Petroleum Corporation |
| RL-00419J | Marine Outboard Two Stroke Oil | Penrite Oil Company Pty Ltd |
| RL-00420J | Super Outboard 3 | Chevron Singapore Pte Ltd. |
| RL-00421J | Regatta | Petron Corporation |
| RL-00426K | Cenex Premium Ashless Two-Cycle Engine Oil | CHS Inc |
| RL-00427K | Mobil Outboard Plus | ExxonMobil Fuels and Lubricants Co. |
| RL-00428K | Mobil Yamaha 2T | ExxonMobil Fuels and Lubricants Co. |
| RL-00438K | Repsol Nautico Outboard & Jet Ski 2T | Repsol Lubricantes Y Especialidades S.A. |
| RL-00441K | Evinrude Johnson 2 Cycle Outboard Oil | BRP, Inc. |
| RL-00447K | Lucas Land & Sea | Lucas Oil Products, Inc. |
| RL-00451L | Johnson Evinrude 2 cycle outboard oil Super Premium | BRP, Inc. |
| RL-00454L | Farm Oyl Hi-Performance 2 Cycle | CHS Inc |
| RL-00456L | Castrol Super Outboard | Lubricants UK Ltd Technology Center |
| RL-00467M | Mercury Racing 2-Stroke | Mercury Marine |
| RL-00468N | Mobil Outboard Plus | ExxonMobil Fuels and Lubricants Co. |
| RL-01371R | Phillips 66 Injex 2-Cycle TC-W3 Motor Oil | Phillips 66 Company |
| RL-013888X | XPS Marine Outboard Premium Mineral | BRP, Inc. |
| RL-035494Y | WOLF OUTBOARD 2 STROKE TC-W3 DFI | Wolf Oil Corporation N.V. |
| RL-074743Y | Sinclair | Warren Distribution |
| RL-11180T | Nautic Plus 2T | Comercial Roshfrans, S.A. de C.V. |
| RL-13027T | Havoline Outboard 2T | Chevron Belgium NV |
| RL-13109U | Total Neptuna 2T Super Sport | TOTAL Lubrifiants |
| RL-13116U | Castrol Super Outboard Plus | Lubricants UK Ltd Technology Center |
| RL-13121P | Sonic Dynamix Plus | Federated Co-operatives Ltd. |
| RL-13124P | Wave Rider 2T Outboard | Bahrain Petroleum Company |
| RL-13125P | Lucas Synthetic Blend 2-Cycle Marine Oil | Lucas Oil Products, Inc. |
| RL-13126P | Tek*Star Teknautica 2-Cycle TC-W3 | Amalie Oil Company |
| RL-13127R | Mystik JT-4 Synthetic Blend 2-Cycle All-in-One | Citgo Petroleum Corporation |
| RL-13129R | Kendall 2T Marine 2-Cycle Motor Oil | Phillips 66 Company |
| RL-13130U | Shell Advance Premium Snowmobile Oil | Shell Oil Products |
| RL-13135T | Phillips 66 Unimix 2 Cycle Motor Oil | Phillips 66 Company |
| RL-13136U | SuperSyn Outboard 2-Cycle Marine Oil | Smitty's Supply Inc. |
| RL-13137U | Master Mechanic 2-Cycle Outboard Engine Oil | Citgo Petroleum Corporation |
| RL-13139U | Pennzoil Premium Outboard and Multipurpose 2-Cycle Oil | Shell Oil Products |
| RL-13216U | Super S Premium Outboard Oil | Smitty's Supply Inc. |
| RL-13464U | Shell Advance Premium | Shell Oil Products |
| RL-13758U | Ace Outboard Engine Oil | Warren Distribution |
| RL-13776U | Bardahl Nautico 2T TC-W3 | Bardahl de Mexico S. A. de C. V. |
| RL-13778U | INA Outboard Plus | INA MAZIVA, Ltd |
| RL-13818U | Marine 2 Temps TCWIII | Minerva Oil SAS |
| RL-13837W | Champion Outboard 2T TC-W3 | Champion Chemicals N.V. |
| RL-13872W | National TC-W3 | Pinnacle Oil Holdings, LLC |
| RL-13880W | S-OIL Outboard 2T TC-W3 | S-Oil Corporation |
| RL-13882W | Marathon Marine-Terrain TC-W3 | Pinnacle Oil Holdings, LLC |
| RL-13889W | Chronus Outboard Water Cooled 2-Cycle Motor Oil | Novergy Chemicals Corp |
| RL-13899W | Motul Outboard 2T | MOTUL SA |
| RL-13904W | CEPSA Outboard 2T | CEPSA Comercial Petroleo, S.A. |
| RL-139333Y | Ridgeline | Warren Distribution |
| RL-13937W | Wolf Outboard 2T TC-W3 | Wolf Oil Corporation N.V. |
| RL-14116U | CAM2 Blue Blood 2-Cycle Marine Oil | Smitty's Supply Inc. |
| RL-14306W | Marine Performance 2M Oil | Yamaha Motor Canada Ltd. |
| RL-14351X | Galp Oceanus | PETROGAL S.A. - Galp Energia |
| RL-14354X | ADDINOL Aquapower Outboard 2T | ADDINOL Lube Oil GmbH |
| RL-14361X | Lubrex Marine 2T Plus | LUBREX FZC |
| RL-14651X | XPS Marine XD-50 Synthetic | BRP, Inc. |
| RL-26642T | Gulfpride 2-Cycle Engine Oil | Nu-Tier Brands / Gulf Lubricants |
| RL-27039K | Sierra Premium 2-Cycle Oil | Sierra International |
| RL-29061N | Castrol Super Outboard Plus | Lubricants UK Ltd Technology Center |
| RL-29067P | Castrol Outboard 2T | Lubricants UK Ltd Technology Center |
| RL-29103P | Veedol 2T outboard motor oil | Veedol International Ltd |
| RL-29152R | SPC Outboard 2T Super | Singapore Petroleum Company Limited |
| RL-30068L | Raloy Dos Tiempos TCW-3 (Outboard 2T) | Raloy Lubricantes, S.A. de C.V. |
| RL-30103K | Lubrax Nautica Gasolina 2T / Petrobras | Petrobas Distribuidora S.A. |
| RL-30111R | Aquaoil Super 2T TC-W3 | Vistony Compania Industrial Del Peru SAC |
| RL-310628Y | MotoMaster Formula 1 2-Cycle Outboard Motor Oil | Citgo Petroleum Corporation |
| RL-31093U | Total Neptuna 2T Super Sport | TOTAL Lubrifiants |
| RL-31095U | Total Neptuna 2T Super Sport | TOTAL Lubrifiants |
| RL-31096U | Total Neptuna 2T Super Sport | TOTAL Lubrifiants |
| RL-31097U | Total Super Hors Bord | TOTAL Lubrifiants |
| RL-31162U | Delta Outboard Motor Oil | Warren Distribution |
| RL-331679Y | Outboard Two Stroke Marine TC-W3 | Gulf Western Premium Quality Lubricating Oils Pty Ltd |
| RL-33301R | LUBECO 2T Outboard Oil | Biona Jersin, s.r.o. |
| RL-34644U | Nautilus Premium Outboard | Shell Oil Products |
| RL-37590U | KPO Jet Ski Watecraft 2-Stroke Oil | Kawasaki Motors Corp., U.S.A. |
| RL-37761U | Liqui Moly Marine 2T DFI Motor Oil | Liqui Moly GmbH |
| RL-37991W | TruOil Synthetic | Calumet Branded Products, LLC |
| RL-38000W | Motul Outboard Tech 2T | MOTUL SA |
| RL-38117W | Biomarine Outboard Two Stroke Oil | Penrite Oil Company Pty Ltd |
| RL-38293W | Liqui Moly Marine 2T Motor Oil | Liqui Moly GmbH |
| RL-38723W | Speedway TC-W3 | Pinnacle Oil Holdings, LLC |
| RL-38725W | Fire Star Premium TC-W3 | Pinnacle Oil Holdings, LLC |
| RL-414211Y | Bass Pro Shops 2-Stroke Marine Engine Oil | Amalie Oil Company |
| RL-43512X | Suzuki Marine 2T | MOTUL SA |
| RL-43545X | ADDINOL Aquapower Outboard 2T S | ADDINOL Lube Oil GmbH |
| RL-455209X | Peak 2-Cycle Engine Oil | Old World Industries Inc. |
| RL-494688X | Sintmare 2T | Rilub S.p.A. |
| RL-57170L | Titan Marine TC-W 3 | Fuchs Petrolub SE |
| RL-646188X | Havoline Two-Cycle Engine Oil TC-W3 | Iconic Lubrificantes S.A. |
| RL-713733X | XPS Marine Outboard Synthetic Blend | BRP, Inc. |
| RL-713981X | XPS Marine XD-30 Premium Formula | BRP, Inc. |
| RL-772313Y | Casey's Drive Professional Series Outboard Engine Oil | Pinnacle Oil Holdings, LLC |
| RL-776876X | Ipiranga Marina 2T Plus | Iconic Lubrificantes S.A. |
| RL-789709X | Supa Oceanus 2S (Water Cooled) | STACOR (PTY) LTD |
| RL-800381Y | Havoline Super Outboard 3 | Chevron Singapore Pte Ltd. |
| RL-80561W | Terpel TC-W3 | Omni Specialty Packaging |
| RL-81002T | Waverider 2T Outboard TC-W3 | Bahrain Petroleum Company |
| RL-90042R | IGOL Prosurf Aquasynth 2T TC-W3 | IGOL France |
| RL-92340L | Castrol Outboard 2T | Lubricants UK Ltd Technology Center |
| RL-92940K | Sierra Direct Injection | Sierra International |
| RL-93015J | MAG 1 | Warren Distribution |
| RL-93016J | Super Tech | Warren Distribution |
| RL-93050R | Master Pro TC-W3 | Omni Specialty Packaging |
| RL-93051R | Pure Guard TC-W3 | Omni Specialty Packaging |
| RL-93052R | Xtra-Rev TC-W3 | Omni Specialty Packaging |
| RL-93054T | Castrol Super Outboard Plus | Lubricants UK Ltd Technology Center |
| RL-93070R | UNO Lubricants Impulse Outboard Motor Oil | Warren Distribution |
| RL-93100P | Klondike 2-Cycle Engine Oil | Klondike Lubricants Corp |
| RL-93110R | Starfire Premium 2-Cycle Engine Oil | Coolants Plus Inc. |
| RL-958287Y | Quicksilver Premium Ultra High Flash 2T | Mercury Marine |
| RL-96660T | PUMA 2T Outboard TCW3 | Puma Energy Supply & Trading PTE LTD (Panama Branch) |
| RL-96661T | Raloy Dos Tiempos TC-W3 (Outboard 2T) | Raloy Lubricantes, S.A. de C.V. |
| RL-981682X | CarQuest 2-Cycle TC-W3 | Amalie Oil Company |
| RL-98501K | EKOIL 2T Aqua Premium | EKOIL Ltd. |
| RL-99050M | Syngard Premium Outboard TC-W3 Engine Oil | Martin Lubricants; Div. of Martin Operating Partnership L.P. |
| RL-99060T | Havoline 2-Cycle Engine Oil TC-W3 | Lubrication Technologies, Inc. - Lube-Tech |
| RL-99293J | Peak 2-Cycle Engine Oil | Warren Distribution |
| RL-99340T | Gulf Pride 3000 | Gulf Oil International |
| RL-99460M | Yamalube 2M TC-W3 | Yamaha Motor Argentina S.A. |
| RL-99465T | Max Outboard | PTT Oil and Retail Business Public Company Limited |
| RL-99670T | Top 1 Evolution 2-Cycle TC-W3 | AOCUSA |
| RL-99990T | Yamalube 2M | Yamaha Motor Distribution Latin America Inc. |
| RL00093G | West Marine Premium 2-Cycle Engine Oil | West Marine |
| RL00151F | Xcel Outboard & 2-Cycle Oil | Amalie Oil Company |
| RL00197G | Synthe Nautic | Armorine SAS |
| RL01763K | PETRONAS OUTBOARD SPECIAL | Petronas Lubricants Italy S.p.A. |
| RL03053 | Lubrimatic | Lubrimatic Products - Plews Inc. |
| RL05012F | Amalie Pro Two-Cycle TC-W3 | Amalie Oil Company |
| RL10140 | Avia Outboard | Thevenin & Decrot Lubrifiants |
| RL20097F | Neptuna 2T Bio Jet | TOTAL Lubrifiants |
| RL27003G | Pennsoil Marine Premium Plus | Shell Oil Products |
| RL27004G | Pennzoil Marine XLF | Shell Oil Products |
| RL27005G | Shell Nautilus Outboard | Shell Oil Products |
| RL29018F | RAVENOL Outboardoel 2T Teilsynth | Ravensberger Schmierstoffvertrieb GmbH |
| RL29019G | Ravenol Watercraft Fullsynth. 2-Takt | Ravensberger Schmierstoffvertrieb GmbH |
| RL29901H | Ravenol Watercraft Mineral 2-Takt | Ravensberger Schmierstoffvertrieb GmbH |
| RL30010H | Ravenol Watercraft Teilsynth 2-Takt | Ravensberger Schmierstoffvertrieb GmbH |
| RL30065B | Lubra 2T TC-W3 | Lubricantes de America S.A. de C.V. |
| RL32100 | Valvoline Multi-Purpose 2-Cycle Engine Oil | Valvoline Inc. |
| RL32257 | Unil Opal Outboard TCW3 | UNIL OPAL SAS |
| RL34000 | Valvoline Outboard 2-Cycle Marine Oil | Valvoline Inc. |
| RL34001C | Sunoco 2-Cycle Engine Oil | Valvoline Inc. |
| RL50391 | IGOL Prosurf TC-W3 | IGOL France |
| RL51030 | Q8 Outboard | Kuwait Petroleum Research & Technology |
| RL56669E | Valvoline Super Outboard 2T | Ellis Enterprises B.V. |
| RL60104F | Itasca 2-Cycle Engine Oil TC-W3 | Warren Oil Company |
| RL60560 | SUPRA 3 | Eduardono S.A. |
| RL66201 | Aqua Lube | Aqua Lube of Kentucky |
| RL70172F | Coastal TC-W3 2-Cycle Engine Oil | Warren Oil Company |
| RL82008K | Gulf Green 3000 | Gulf Oil International |
| RL90000G | Ravenol Outboardoel 2T Mineral | Ravensberger Schmierstoffvertrieb GmbH |
| RL90001G | Ravenol Outboardoel 2T Fullsynth | Ravensberger Schmierstoffvertrieb GmbH |
| RL90044D | Yacco Outboard 1000 2T | YACCO |
| RL91506H | NYCOLUBE 210 | NYCO |
| RL92010J | Resolute 2-Cycle TC-W3 | Citgo Petroleum Corporation |
| RL92019J | Supergard Marine Plus | Citgo Petroleum Corporation |
| RL92334D | Havoline Two-Cycle Engine Oil TC-W3 | Chevron Global Lubricants |
| RL92402B | MP3 Ultra | Rock Oil Company |
| RL92805 | JET SPEED 2T | Bucher AG Langenthal- Motorex Schmiertechnik |
| RL93002J | Super Outboard 3 | Chevron Singapore Pte Ltd. |
| RL93101 | Klotz TC-W3 | Klotz Synthetic Lubricants, Inc. |
| RL93340 | OCEAN FS 2T BIO | Bucher AG Langenthal- Motorex Schmiertechnik |
| RL93399K | MOTUL OUTBOARD SYNTH 2T | MOTUL SA |
| RL95102C | Tohatsu Premium Outboard Oil | Tohatsu America Corp. |
| RL99309K | YAMALUBE 2M | Yamaha Motor Corporation |
| RL99402K | MOBIL OUTBOARD PLUS | ExxonMobil Fuels and Lubricants Co. |