Boating Gives Back: From Healthcare Professionals to First Responders to Assisted Living Facilities—KICKER Marine Audio Distributed 10k Facemasks and Shields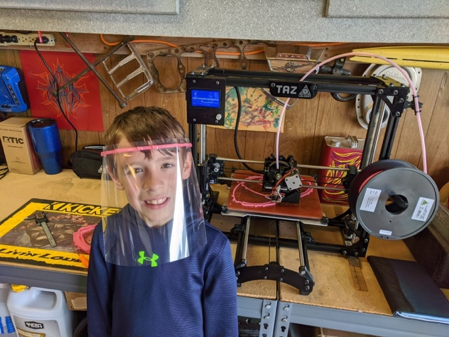 Our Boating Gives Back feature for today spotlights KICKER
â
Marine Audio—a subsidiary of Stillwater Designs and globally known for its high-quality, weather-proof marine audio equipment. Based out of Oklahoma, KICKER began reaching out to its community to design and deliver PPEs for area hospitals in the wake of the pandemic with support from several of its suppliers.
With the crisis taking a significant toll on the medical facilities in Stillwater, Oklahoma, KICKER's management team stepped up to find ways to share their resources with those most affected. In collaboration with several component suppliers, KICKER delivered 8,300 face masks to the Stillwater Medical Center. Shortly afterwards, KICKER was connected to a regional hospital in Tulsa, OK where they donated an additional 1,200 masks for patients and staff.
KICKER's distribution efforts did not stop with their surrounding community, however. Hearing through a company connection in New York City of the dire need for additional face masks, KICKER donated 500 masks to a group of hospitals in that region.
To further guide their process, Kyle Ambrose—a member of KICKER's research and development team—reached out to a local healthcare professional in Oklahoma and learned that there was a shortage of face shields in addition to face masks.
As a result, KICKER's team began experimenting with the design of face shields using the company's 3-D printer. After researching and discovering patterns online, along with how to make a headband to secure the shields, Ambrose began the process assembling materials for design. After reaching out to a local school and office supplier to help donate clear safety film, Ambrose has now been able to create more than 100 shields which have been distributed to both the regional medical center and later to senior assisted living homes, along with first responders .
"We wanted our work to stem from the greatest needs of the community," said KICKER founder Steve Irby. "As a result, our PPE distribution and design efforts have grown organically in response to individuals informing us of areas of unmet needs across different communities, and we're happy to play a role in lending our talent and resources."
To protect their own team, many of KICKER's employees are working remotely, and those engaging in PPE efforts are adhering to safe social distancing procedures.
This is part of NMMA's new series of member stories that highlight how the boating industry is stepping up to the plate during the COVID-19 pandemic. If your company has a goodwill story to share, please submit it to NMMA's COVID-19 task force at
taskforce@nmma.org

.
If your company is looking for guidance on manufacturing and/or donating PPE please visit our Ways to Help page that offers vetted sources and guidelines from FEMA and the FDA to the American Hospital Association, which helps partner companies with hospitals in need, and much more.