Boating Gives Back: Mantus Marine Uses Medical Experience To Help Texas Health Care Workers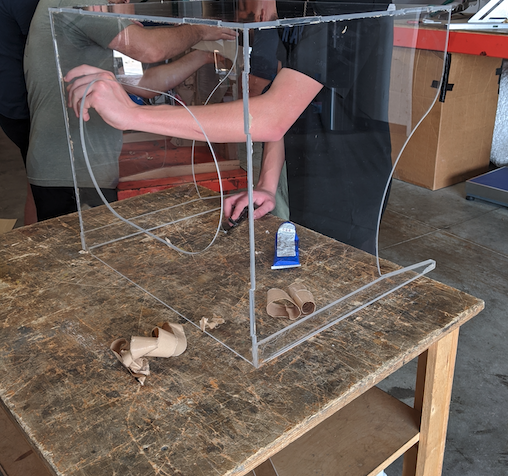 Today's member spotlight is on Mantus Marine, which has been producing innovative marine products since 2012 in Houston, Texas. Amid the COVID-19 pandemic, Mantus Marine shifted its usual production of anchors and boating gear to focus on finding solutions to the critical shortage of personal protective equipment (PPE) in its community.


For Mantus Marine, the need to help health care workers during this time hit close to home—

Greg Kutsen,

founder of Mantus Marine, is an emergency room doctor who witnessed the dire shortage of PPE firsthand. Mantus Marine launched into action and immediately began assessing how it could adapt its operations to source and produce medical equipment.
"I work as an ER Doctor so the shortage and the need for PPE was very clear," Kutsen said. "At the same time, we run operations out of China so we knew we could help."
Mantus Marine developed several innovative solutions to help address the needs of health care workers and hospitals in the Lonestar State. Using 3D printing capabilities, Mantus is converting snorkel masks into BiPAP ventilator masks. The manufacturer also spent several days designing and producing acrylic intubation shields that it donated for use in local emergency rooms and ICUs.
The Texas manufacturer also leveraged connections with international supply chains to help with the immediate shortages of PPE in health care systems. Altogether, Mantus Marine purchased over 1.5 million surgical masks, 100,000 KN95 masks, and 70,000 face shields to help supply hospitals across the state, including the Memorial Hermann and Methodist Hospital systems in Houston and regional hospitals and clinics in the Dallas area.
Throughout Mantus Marine's efforts to produce PPE, the company is ensuring that employees are safe in the workplace. All of Mantus Marine's employees are wearing masks and regularly using hand sanitizer, and employees who are feeling ill are instructed to remain home until they fully recover.


This is part of NMMA's new series of member stories that highlight how the boating industry is stepping up to the plate during the COVID-19 pandemic. If your company has a goodwill story to share, please submit it to NMMA's COVID-19 task force at
taskforce@nmma.org
.
If your company is looking for guidance on manufacturing and/or donating PPE please visit our Ways to Help page that offers vetted sources and guidelines from FEMA and the FDA to the American Hospital Association, which helps partner companies with hospitals in need, and much more.