Boating Gives Back: Marine Businesses Across The Country Join In The Fight Against COVID-19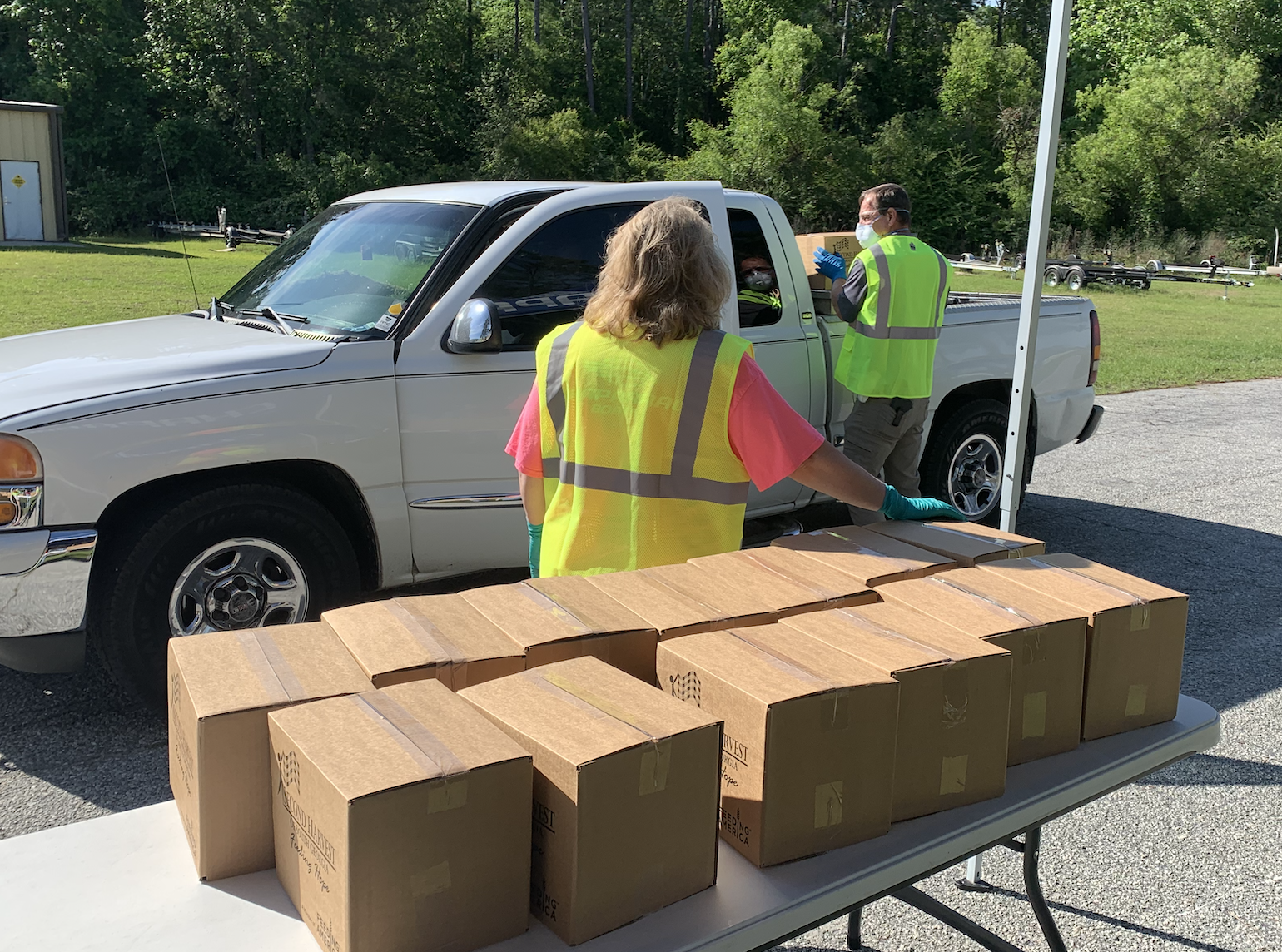 Today's member spotlight features boating businesses across the country who have stepped up to give back to their communities in a variety of ways. Each of these member companies identified how to pivot their day-to-day operations and creatively use their resources to help health care workers on the frontlines of the COVID-19 pandemic.

Chaparral and Robalo Boats, a mainstay of the Nashville, Georgia community since 1976, has found several ways to support its local community and employees. Through the O. Wayne Rollins Foundation, Chaparral's parent company, Marine Products Corporation, donated $100,000 to The Caring Place, which will be used to increase its food distribution program throughout the pandemic. But the company's contributions to the local community didn't stop there -- Chaparral also donated hundreds of N95 masks to health care facilities in rural southern Georgia, including a local nursing home, the South Georgia Medical Center Berrien Campus, Tift General Hospital, and the Chaparral Industrial Health Clinic.

In the heart of Michigan, Avalon & Tahoe shifted some of its production to create facemasks for local health care providers, first responders, police officers, and firefighters. A group of employees volunteered their time to produce the masks at their homes while Avalon & Tahoe provides and cuts the materials at its Alma, Michigan-based plant. The company has completed over 2,000 masks so far, aiming to produce 5,000 in total.

Midwest Industries, which manufactures ShoreLand'r Boat Trailers and ShoreStation Boat Lifts, has experience cutting fabric and sewing through its boat lift canopy production. So when the local hospital made a request for sewn face mask donations, the company's canopy sewing team answered the call, shifting production to make 200 masks per day. So far, Midwest Industries has donated 1,200 face masks to hospitals and the local community in Ida Grove, Iowa, and continues to ramp up its capacity to make more.

On the East coast, Pasadena Boat Works made a big contribution to its home state of Maryland. Co-owner Rick Levin donated roughly 14,000 specialized N95 respirator masks to the Maryland State Health Department. Levin, who typically donates masks to children who are going through chemotherapy for cancer, decided to put them to use immediately. Maryland government and health officials have expressed their appreciation for the donation.

Florida-based Chris-Craft, which has been building boats since 1874, shifted its upholstery production to make face masks for frontline health care workers and the local Sarasota, Florida community. With a goal to produce more than 500 masks, the Chris-Craft team has already donated about 250 masks to hospitals in the area.

These businesses have taken proactive steps to ensure that workers are safe and healthy while on the job. Each of these businesses are maintaining social distancing guidelines across their operations, and when possible, encouraging employees to work from home. Additionally, these companies are continuously cleaning their facilities.

Regardless of where in the country they are located, marine businesses — both large and small — are going above and beyond to support their communities. Whether through donations of medical supplies, financial contributions, or shifting production, the boating industry is giving back during this unprecedented time.

This is part of NMMA's new series of member stories that highlight how the boating industry is stepping up to the plate during the COVID-19 pandemic. If your company has a goodwill story to share, please submit it to NMMA's COVID-19 task force at
taskforce@nmma.org
.

If your company is looking for guidance on manufacturing and/or donating PPEs, please visit our
Ways to Help page
that offers vetted sources and guidelines from FEMA and the FDA to the American Hospital Association, which helps partner companies with hospitals in need and much more.