President Trump unveils FY19 budget and infrastructure plan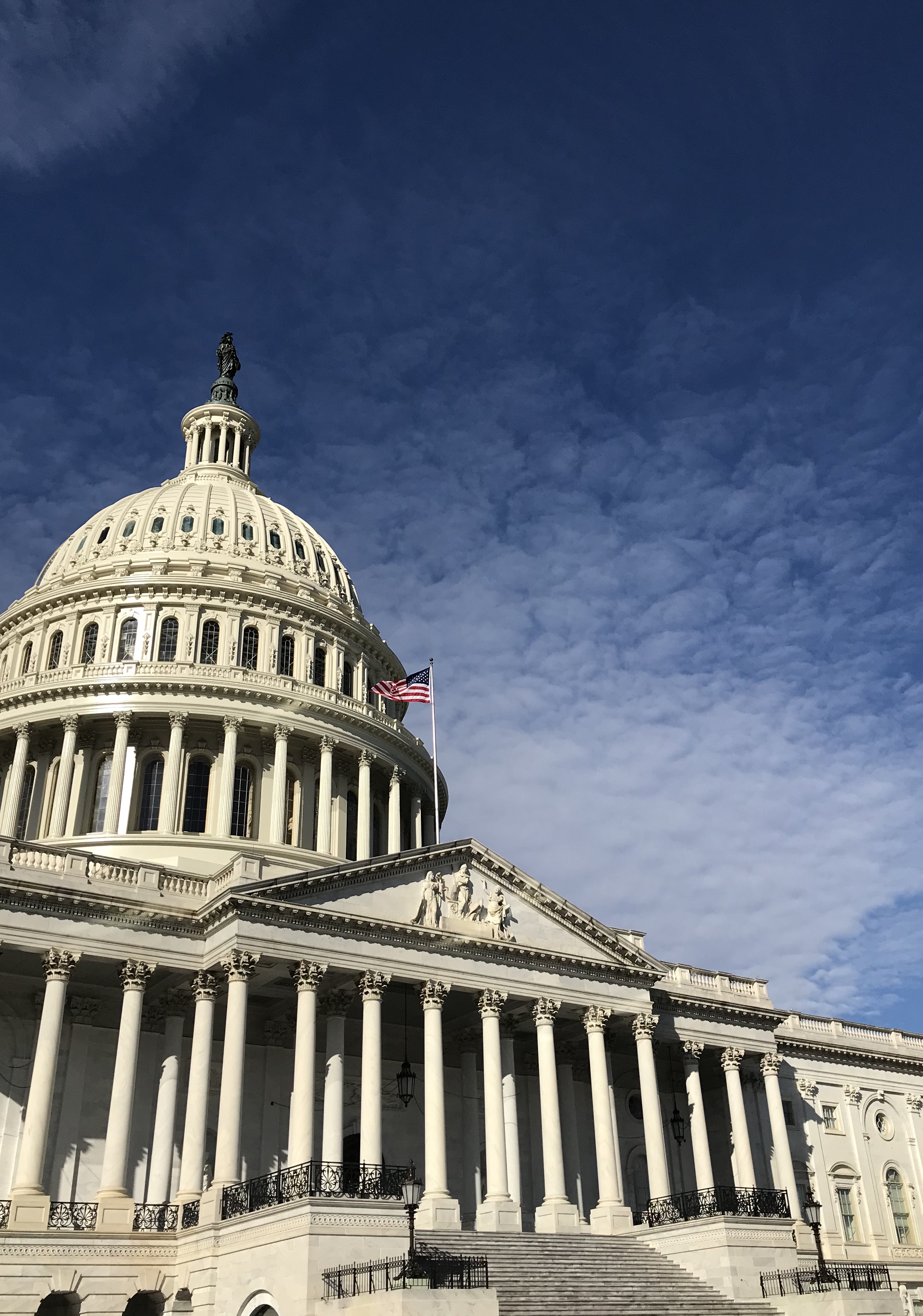 On Monday, President Trump released his budget for FY19. This is the first step in the budget appropriations process, which funds departments, agencies, and programs throughout the federal government. It's important to note that the President's budget essentially serves as a wish list and way for him to demonstrate overall priorities. No President has ever had their budget enacted, and the House and Senate Appropriations Committees will soon begin working on their funding packages for FY19. These packages will differ in many ways from the President's proposal.
However, since the President's budget is a benchmark, the NMMA federal government affairs team has put together high-level summaries of portions of the President's FY19 budget request relevant to recreational boating and fishing. Please note that Congress is still working on funding packages for FY18 (having passed multiple Continuing Resolutions), and as such, comparisons listed below relate to FY17 enacted levels.
Environmental Protection Agency
The President's budget proposes a 34 percent cut in EPA funding, dropping the agency to $5.4 billion compared to FY17 enacted levels.
Department of Interior
The President's budget would fund the Department of Interior (DOI) at $11.5 billion, compared to $13.5 billion enacted in FY17. The budget proposal includes a public lands infrastructure fund worth $6.5 billion over 10 years. It would help with the repair and maintenance backlog in national parks and national wildlife refuges.
Under the budget deal approved last week by Congress,
an additional $271 million was added to the National Park Service park management, operation, and maintenance.
Department of Commerce
Under the Department of Commerce, the President's budget request includes $810 million for the National Marine Fisheries Service (NOAA Fisheries), compared to an enacted level of $845 million in FY17. NOAA Fisheries provides programs for the management and conservation of our country's living marine resources, including fish stocks, marine mammals, and endangered species and their habitats within the United States Exclusive Economic Zone (EEZ).
The National Sea Grant College Program, Coastal Zone Management Grants, and Coastal Salmon Recovery Program are all zeroed out under the President's budget request.
U.S. Army Corps of Engineers
Under the President's request, the U.S. Army Corps of Engineers (USACE) would receive a total of $4.8 billion, 22 percent below enacted FY17 levels. The request does include $66.9 million for the Comprehensive Everglades Restoration Plan and $118 million for ecosystem restoration work in South Florida.The budget proposal would also overhaul how inland waterway and ports are funded, changing the system from a fuel tax on commercial vessels to a new fee per commercial vessel.
International Trade Administration (ITA)
President Trump's proposal includes cuts to the International Trade Administration (ITA) with funding at $440 million. In FY17, ITA received $483 million. However, ITA's enforcement and compliance unit would see its funding increase to $91 million, a nearly 14 percent increase compared to FY17. The increase would allow the Administration to better pursue trade violations and advocate on behalf of U.S. businesses.
Small Business Administration
The State Trade Expansion Program (STEP) program is under the purview of the Small Business Administration (SBA) and helps small businesses tap global markets and expand exports. The STEP program falls under the specific umbrella of the Office of International Trade, and under the President's FY19 budget, that office would receive $6 million to carry out export programs.
Department of Labor (DOL)
The Administration's budget proposal includes an additional $1.5 billion in workforce development grants at DOL. This would return DOL's main training and employment State Formula Grants to their FY17 level.
Infrastructure Proposal
Similar to last year, the President's budget request also includes $200 billion for infrastructure projects over 10 years, with the goal of creating an additional $1.3 trillion in infrastructure investment incentivized via public private partnerships, state and local funding, and other private investment.
The Administration is also proposing to utilize new revenues from energy development on public lands to help alleviate the National Park Service's $11.3 billion maintenance backlog. Additionally, the new revenue could be used to assist with the U.S. Fish and Wildlife Service's $1.2 billion backlog. A new Department of Interior "Maintenance Fund" would be set up to help with these infrastructure needs.
NMMA's federal government affairs team is ready to work with Congress and the Administration to ensure that infrastructure priorities like full-service boating facilities, expanded waterway access, and dredging of the Intracoastal Waterway (ICW) are realized.
The Administration's infrastructure proposal also includes timelines to be met under the Magnuson Stevens Act via NOAA Fisheries. The proposal would require NOAA Fisheries to respond to all consultations within 30 days in all cases and would improve timelines and eliminate delays to infrastructure projects.
As part of the infrastructure proposal, the Administration is calling for a renewed focus on federal support for career and technical education programs. NMMA strongly supports helping to ensure we are preparing the next generation of marine technicians, repairers, and boat builders.
NMMA's government affairs team will be closely monitoring the budget and appropriations process as it unfolds on Capitol Hill, and will continue to communicate the industry's priorities with lawmakers and key staff.
If you have questions or would like further information, please contact NMMA's Director of Federal Government Affairs, Mike Pasko, at mpasko@nmma.org