Entries are now being accepted for the 2017 Miami International Boat Show Innovation Awards. Please email Rachel Timko to request an online application. Be sure to provide your company name and booth number in the email.  Entry deadline is December 29, 2016.
How to Enter: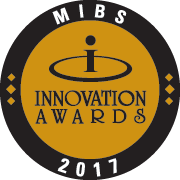 1.)    Review the 2017 Rules & Regulations to confirm product is valid for entry.
2.)    Email Rachel Timko your contracted company name and booth number to receive the online entry form. *Note: Only companies that are contracted to exhibit in the 2017 Miami International Boat Show are eligible to participate.
3.) Complete entry form. The following is due at time of entry:
-Select one product category
-Provide Product Description (maximum 250 words). This is read by the judges prior to show site. This description should clearly illustrate the innovation. Do not include promotional language about the company. Focus on describing the unique features of the product.
-Submit payment by credit card or electronic check ($340 NMMA member/ $400 non-member)
4.) After entry has been submitted a Dropbox invitation will be sent via email. Please allow up to 48 hours after entry has been submitted. Accept the invitation and upload the REQUIRED product photo, company logo and *product video. Additional supporting material (photos, brochures, articles) can also be uploaded at this time. Access to the Dropbox folder will close December 29, 2016. Materials will not be accepted after the folder closes.
5.) If applicable, ship the product for the judges review. Products must arrive between January 9-February 10, 2017 with the shipping label adhered.
6.) Schedule onsite meeting with the Innovation Award judges.  This will be scheduled closer to the show. Meetings will take place onsite Tuesday, February 14 or Wednesday, February 15, 2017.
*Product videos are required for entry to the 2017 program.  Videos will be uploaded to the unigue Dropbox folder provided by NMMA staff after the online entry form is complete. No specific file format is required. The video, lasting no longer than three minutes, should showcase the innovative features of the product in a succinct matter. The video can demonstrate how the product works or simply highlight the innovation(s). The video will be viewed by the judges only. Please do not submit a promotional video. Production quality is not judged.
View a product video of a past Innovation Award receipient.
1