NMMA Member CD3 Systems Welcomes Representative Pete Stauber to Minnesota Plant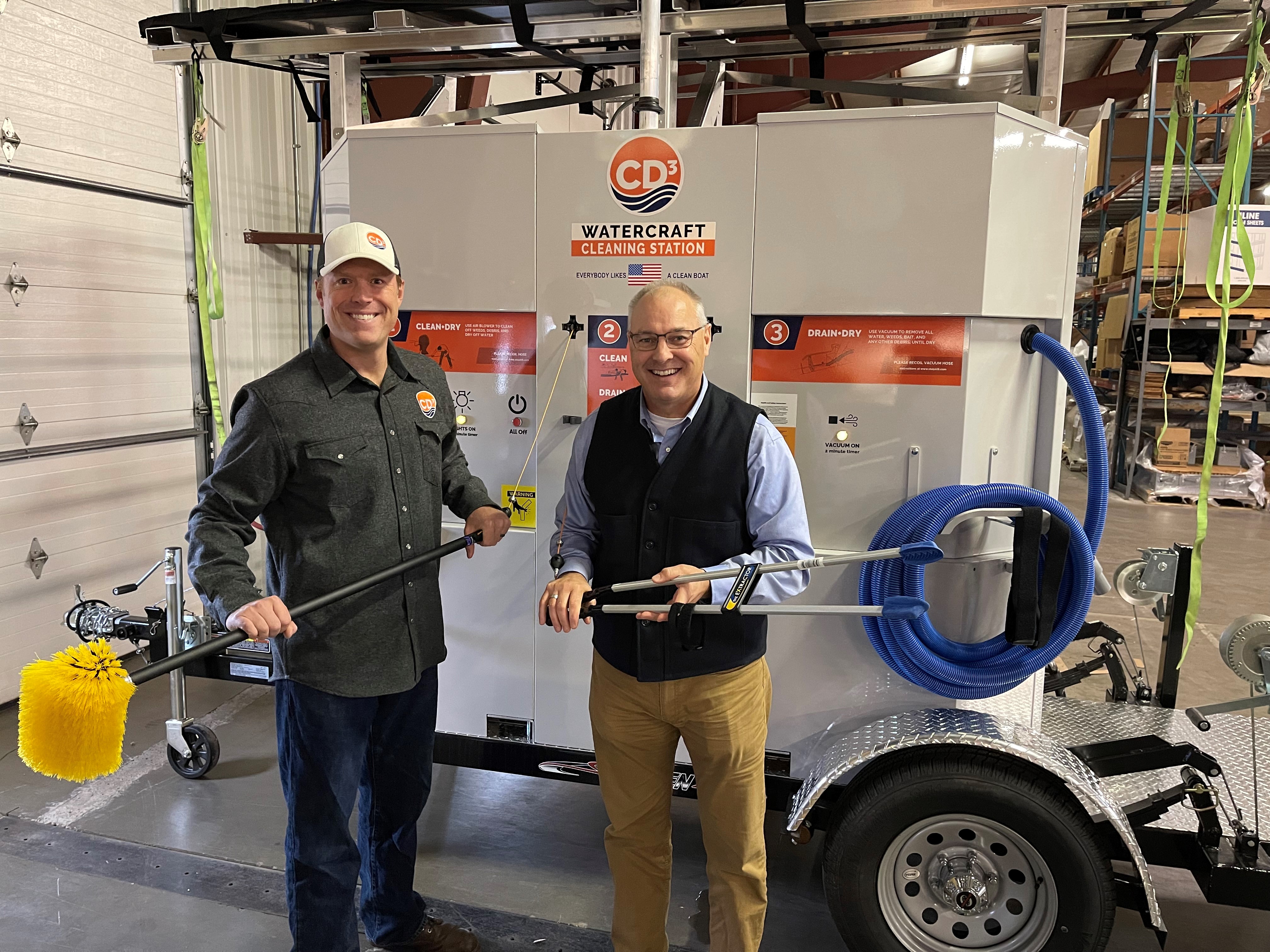 NMMA member CD3 Systems, whose mission it is to develop technologies that empower people to reduce the spread of invasive species, safeguard local economies, and protect the natural environment, welcomed Minnesota Representative Pete Stauber (R-MN-08) to its e-ride Industries location In Princeton, Minnesota earlier this month.

The visit allowed for CD3 company representatives to speak with Congressman Stauber on the importance of reversing the spread of aquatic invasive species, a top priority for the recreational boating industry. CD3 Systems was able to showcase its innovative AIS decontamination stations as well as provide a plant tour for the congressman.

To learn about inviting your member of Congress to your facility and for any additional information, please contact NMMA senior vice president of state government affairs, David Dickerson, at ddickerson@nmma.org or NMMA's senior director of political advocacy and engagement, Erica Crocker, at ecrocker@nmma.org.

Photo Caption: Ed Rudberg, CEO of CD3 Systems in Minneapolis, with Representative Pete Stauber (R-MN-08) at e-ride Industries.