Discover Boating Continues Seeing Record Traffic and Engagements in June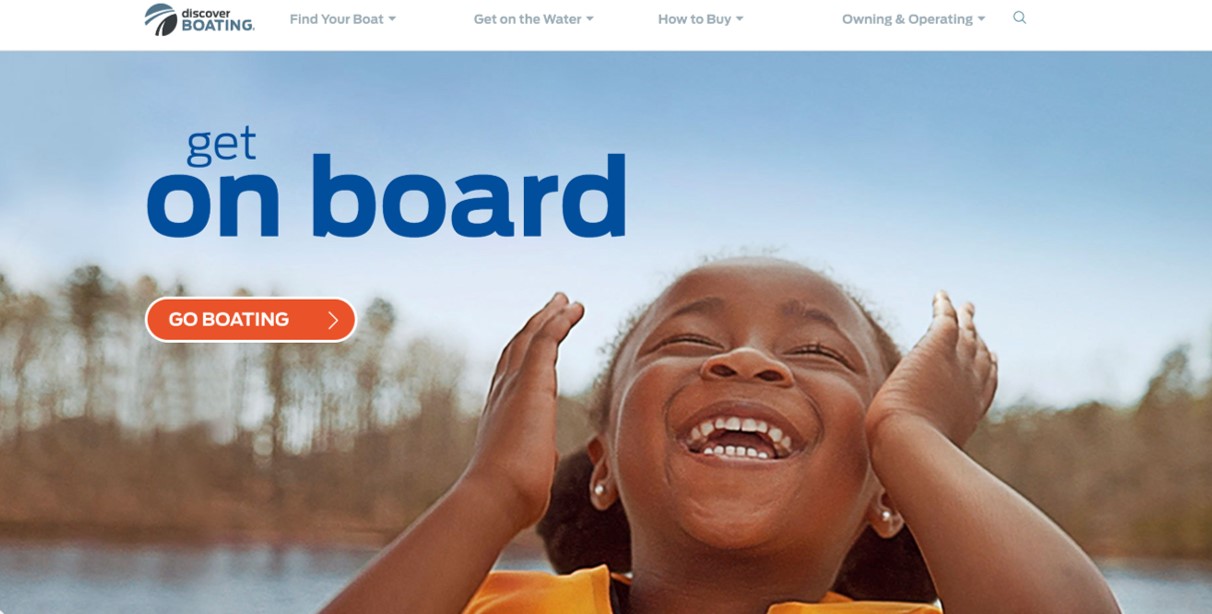 Following record web and social numbers in May, DiscoverBoating.com continued seeing unprecedented performance and growth in June compared to the same period last year. Not only is organic site traffic at a record 279 percent increase, but as part of that organic traffic, DiscoverBoating.com is attracting more females and younger audiences. In fact, female user acquisition is up 121 percent and visitors age 18-34 are up a staggering 216 percent compared to this time last year.
Discover Boating saw the following results in June:
Manufacturer referrals for June are up nearly 18 percent, with organic manufacturer referrals up an impressive 215 percent.
With the launch of the "Get On Board" campaign in conjunction with RBFF and MRAA, a boating version of the campaign video has generated more than 2 million views on YouTube, exceeding Discover Boating's goal of reaching 1,869,159 views by the end of the July.
This data highlights the trend that more people are expressing interest in boating and that the Discover Boating content and social strategy is attracting new audiences to the website.
Since the launch of the industry-wide "Get On Board" campaign on June 15, Discover Boating's Facebook page and Instagram profile have also seen growth. Organic impressions, engagements, clicks and actions are seeing significant lifts compared to the previous month (May 15-June 14, 2020).
Facebook:
Total Impressions are up 128 percent
Total Engagement is up 138 percent
Post Link Clicks are up 151 percent
Organic Page Likes are up 26 percent
Instagram
Total Impressions are up 3,253 percent
Total Engagement is up 14 percent
Profile Actions are up 727 percent
What's more, a recent Facebook post highlighting "7 Things to Teach Your Kids About Boating Before Hitting the Water" has generated more than 8,500 engagements including 7,000 clicks to the site. See post below and click to share on your Facebook channel.
Discover Boating is seeing consumers gravitate toward website content that helps them get started in boating and learn how to operate their new boat in this environment. In response, DiscoverBoating.com is consistently delivering new content to help them get started. Some of the articles consumers most sought out on DiscoverBoating.com in June were:
We encourage you to share these articles on your social channels and use the hashtag #TheWaterIsOpen to amplify our industry's voice this summer.
While navigating your business through these unchartered waters, please don't hesitate to reach out to NMMA's marketing and digital team with questions. You can reach us at MarCom@nmma.org.