States' COVID-19 Manufacturing Guidelines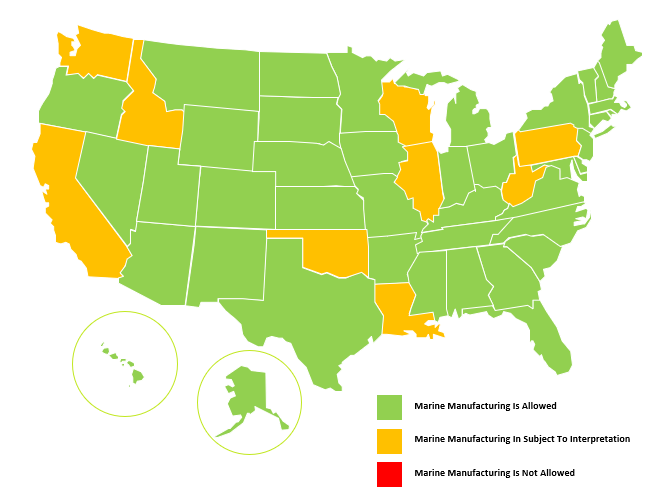 As more states issue and revise emergency orders to stop the spread of COVID-19, NMMA is working to help our manufacturers nationwide assess and understand the implications of these orders.
The following resource is intended as a snapshot to help navigate this rapidly-changing environment. Please consult with regulators within the appropriate jurisdiction and your own stakeholders including legal counsel before making a determination on how to best proceed with your company's operations.
As states have announced intentions to find ways to lift stay at home orders and open up businesses, we have included some regional information:
The Cybersecurity and Infrastructure Security Agency (CISA) updated its list of "Critical Essential Infrastructure" on Saturday, March 28 to expand upon its guidance for states and municipalities as to what business operations should be considered "essential."
here
.
Manufacturing companies, distributors and supply chain companies producing and supplying essential products and services in and for industries such as pharmaceutical, technology, biotechnology, healthcare, chemicals and sanitization, waste pickup and disposal, agriculture, food and beverage, transportations, energy, steel and steel products, petroleum and fuel, mining, construction, national defense, communications as well as products used by other Essential Businesses and Operations.
The new order allows non-critical retail businesses to offer curbside or delivery services beginning May 1, and for non-critical businesses to resume up to 50% of their in-person activities beginning May 4, as long as they follow mandatory social distancing requirements. The order stays in effect through May 26.
Additionally, the previous Stay-At-Home order issued by the city of Denver expired May 8.