It's Official: New NAFTA Approved by Congress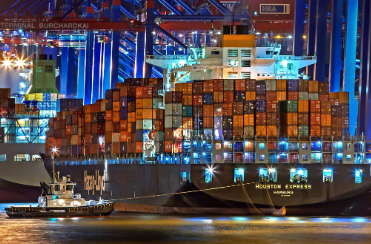 Yesterday, the U.S. Senate overwhelmingly approved the U.S.-Mexico-Canada Agreement (USMCA) – one of the final actions required for the trade pact to enter into force. Implementing the long-awaited deal to replace the North American Free Trade Agreement (NAFTA) was a top NMMA priority and the association commended all parties involved in securing and ratifying the agreement.

"The recreational boating industry thanks Congress and the administration for working together in a bipartisan fashion to usher in a new era of free trade, which will immediately benefit businesses and workers across the continent," said NMMA senior vice president of government and legal affairs, Nicole Vasilaros. "With Canada and Mexico accounting for 40 percent of our industry's annual boat and engine exports and 20 percent of our boat and engine imports, we rely on our longstanding trade partnerships with both countries. And this agreement will protect and preserve these critical partnerships for years to come."

Mexico has already approved USMCA and Canada is expected to ratify the agreement later this month. The trade deal contains many priorities that promote and protect the U.S. boating industry. USMCA maintains rules of origin for boats and engines and streamlines processes to reduce burdensome regulations. The trade deal also protects intellectual property and extends copyright terms, while ensuring long-term stability for business planning.

Click here to learn more about USMCA's impact on the recreational boating industry.

For more information, please contact NMMA senior vice president of government and legal affairs, Nicole Vasilaros at nvasilaros@nmma.org or NMMA director of federal government relations, Clay Crabtree at ccrabtree@nmma.org.