400 Congressional Staffers Participate in Boating Industry Showcase Event on Capitol Hill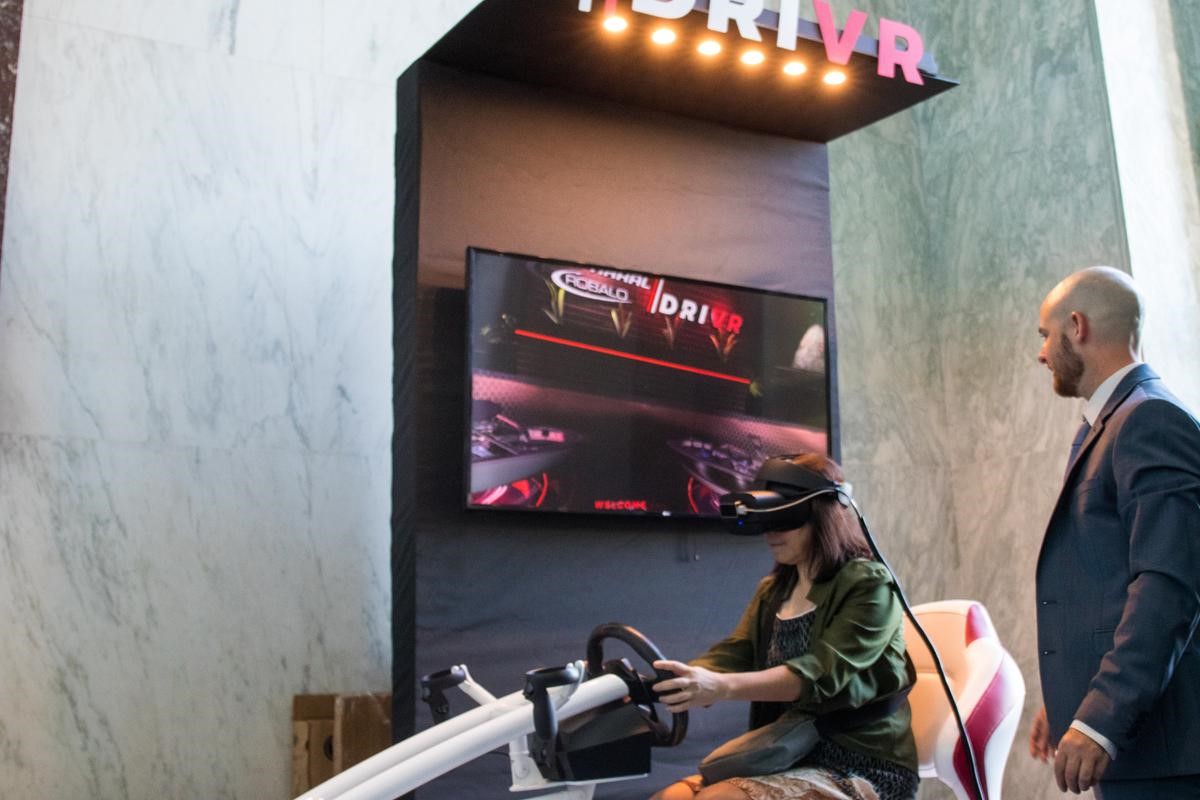 Coinciding with Congress's return from summer recess, NMMA hosted its inaugural boating industry showcase event on Capitol Hill late last month, providing attendees with interactive boating experiences and insights into some of the latest innovations in marine products. The event – "Captains, Cocktails, and Canapés" – drew nearly 400 participants, including eight members of Congress, helping to bolster the association's profile in Washington, D.C.
The event featured a line toss event provided by the Annapolis School of Seamanship and a virtual reality simulator from Chaparral Boats, allowing guests to design, drive, and discover many of their products. Also joining the event were members of the BoatPAC board who held meetings with members of Congress earlier in the day to discuss trade, infrastructure, and conservation priorities.
"The //DRIVR virtual reality simulator is truly unique because the entire experience was developed within the boating industry," said Ryan Swaims of Chaparral Boats. "Everything from the frame and seat to the software experience was designed and produced by our team."
"This event gave NMMA a great opportunity to connect with lawmakers and staff on Capitol Hill and highlight, in a fun and interactive way, the economic importance of boating to the U.S. economy," said Nicole Vasilaros, NMMA senior vice president of government and legal affairs. "We were elated to have nearly 400 attendees and be able to reach such a broad audience."
NMMA thanks all stakeholders that contributed to the event's success. The association is planning to make the boating industry showcase an annual staple on Capitol Hill and encourages additional members to participate in the years ahead.
If you have questions, please contact NMMA senior vice president of government and legal affairs, Nicole Vasilaros at nvasilaros@nmma.org or NMMA manager of southeast policy and engagement, Lee Gatts at lgatts@nmma.org.
Photo Caption: Chaparral Boats' Ryan Swaims (right) instructs a guest through the //DRIVR virtual reality boat display.