Progressive Insurance Norwalk Boat Show Opens Today at Norwalk Cove Marina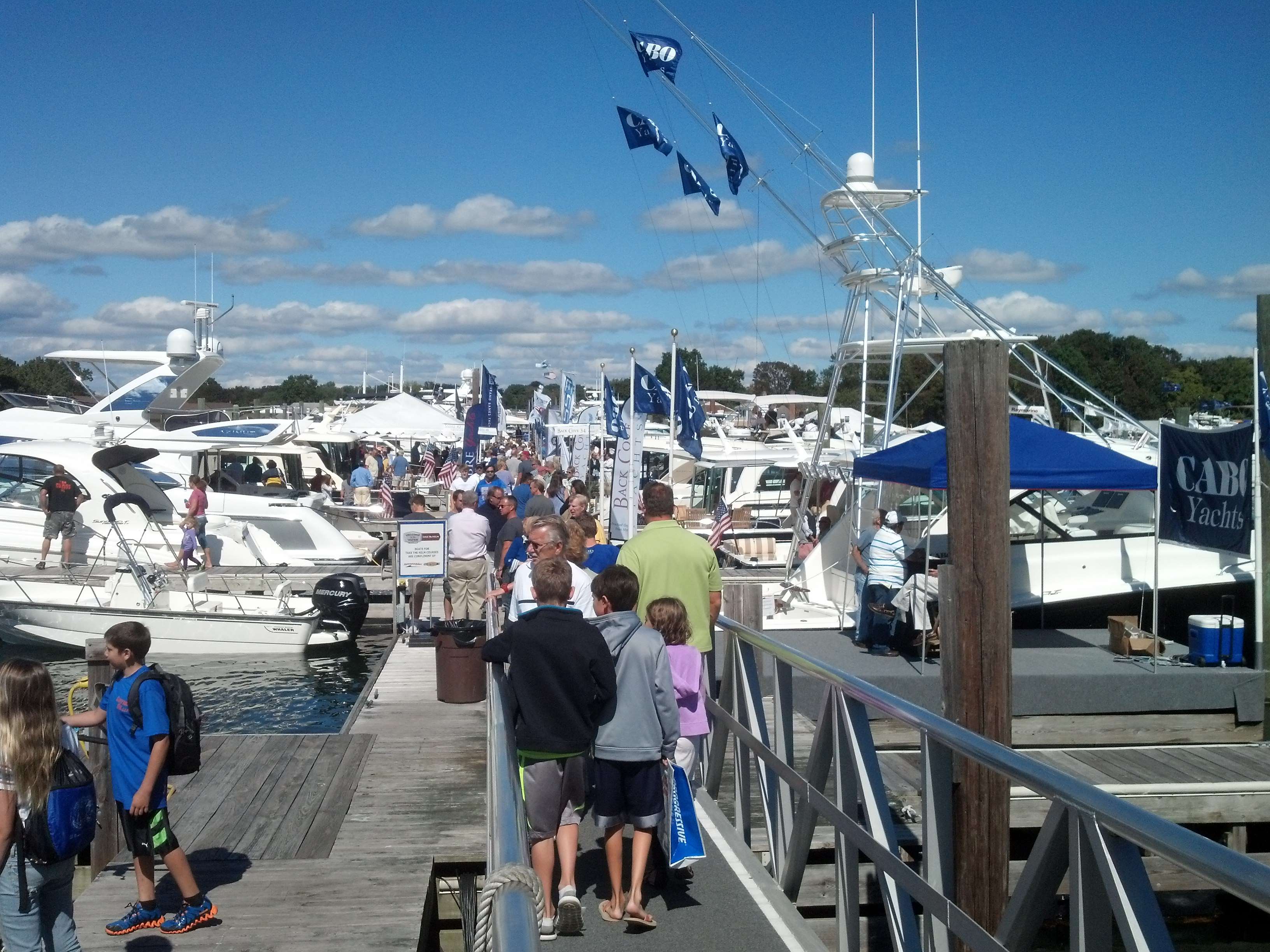 The Northeast's premier in-water boating event, the Progressive Insurance Norwalk Boat Show, begins today and runs through Sunday. New and notable this year, the annual Boating Career Day, hosted in partnership with the Connecticut Marine Trade Association (CMTA), has expanded into a two-day event today and Friday. Ahead of the show opening, boating industry experts will speak with students interested in learning more about recreational boating careers, marine technology jobs, and interact in a Q&A session with leaders in the industry. And for the first time, the boat show is hosting a Job Fair on Thursday and Friday from 10a.m.-7p.m. for adults interested in networking and discovering more about potential openings in the industry. To learn more, visit BoatShowNorwalk.com/career-day.
Features of the 2019 boat show include "Super Thursday," a one-day only event offering special savings and discounted tickets; on-water paddle sports including kayaking and canoeing; and On-Water Training Presented by BoatU.S.
This year, the show has gained attention from local influencers on social media thanks to the first-ever pre-show influencer event on Sept. 5, 'Boats & Bites', hosted in partnership with the timely Greenwich Wine + Food Festival. Attendees had the chance to board different boats and enjoy local bites while learning about the two shows. Attendees included @Shorelinesillustrated (15.6K followers), @203Local (13K followers), and @goodcteats (10.4K followers), to name a few.
Media have also been covering the show, helping to spread awareness. Highlights include: