Mark Your Calendars for MFG Day October 4, Resources for Hosting an Event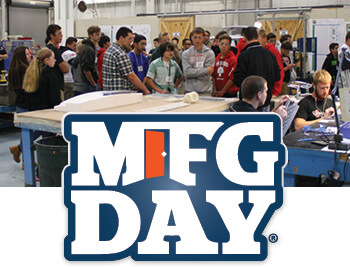 Be a part of the nation's largest movement to showcase the manufacturing industry. Manufacturing Day (MFGDay) is just a few weeks away and is your chance to highlight recreational boating to job seekers, your community and elected officials. To help companies organize and promote their events, there are a number of resources available:
To learn more and register to host an event, visit www.mfgday.com/.
While October 4 is the official Manufacturing Day, you're encouraged to plan your event on a date in October that works best. All events should be registered on www.mfgday.com, regardless of the day they are scheduled, in order to take advantage of the variety of free event planning and execution resources provided.
CONTACTS: Already planning to host an event? Notify NMMA to let us know your plans - Sarah Salvatori, ssalvatori@nmma.org - so we can help spread the word. If you'd like assistance in planning your event and need help getting local elected officials involved, please reach out to Erica Crocker, ecrocker@nmma.org.
Be a part of the social media conversation using #MFGDAY19.