Don't Miss IBEX Super Session on Workforce Development, Sept. 30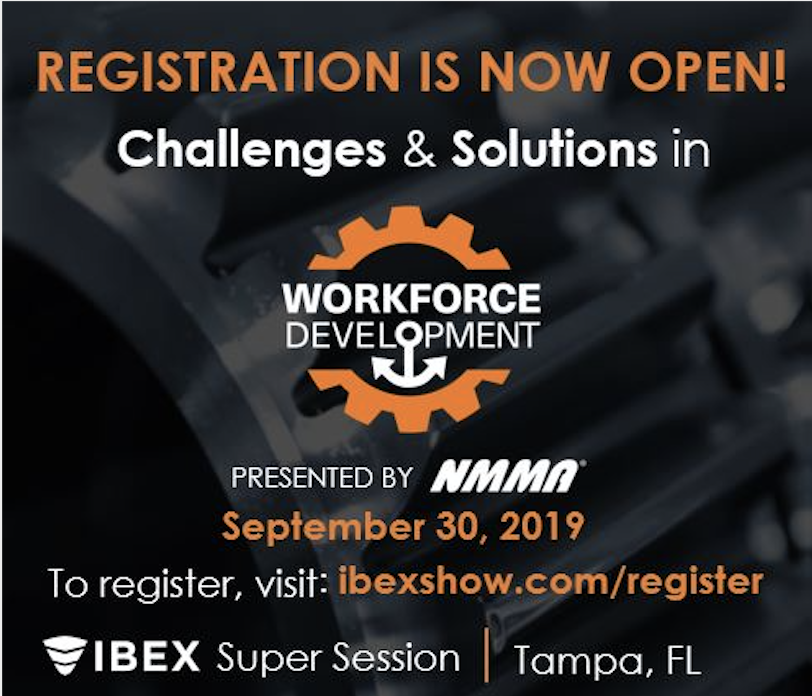 Registgration is open for the new full-day IBEX Super Session focused on workforce development.


CHALLENGES & SOLUTIONS, Workforce Development Super Session
will be the first time the industry gathers together to discuss workforce challenges and solutions.The seminar is expected to sell out with a limit of 100 attendees.


Don't miss this dynamic event designed to help you address your workforce challenges. During this full-day session you'll:
Examine existing workforce development efforts

Explore best practices at the local, regional and state levels

Learn how to formulate a best approach for your company to develop a capable workforce
Who should attend: Whether you're a small, medium or large business owner, company executive, plant manager, human resource professional, industry stakeholder, association member or anyone with hiring or training responsibility, you will benefit from attending this educational and wide-ranging event.

Why you should attend: Companies that embrace workforce development as a top initiative will be better positioned to ensure long-term viability and competitiveness. Hiring qualified workers will be critical to the future competitiveness of your company and the industry as a whole.

This IBEX super session is presented by the NMMA in cooperation with the Recreational Boating Leadership Council Workforce Taskforce and the IBEX show.

Mark your calendar and register today!
Challenges & Solutions for Workforce Development Super Session 2019

September 30, 2019 at IBEX
8:30 a.m. – 5:00 p.m.
Tampa Convention Center


Early bird rate: $75 (until August 23), includes lunch
To learn more and register, click here:
https://www.ibexshow.com/register/