Congressman Gil Cisneros Tours Suzuki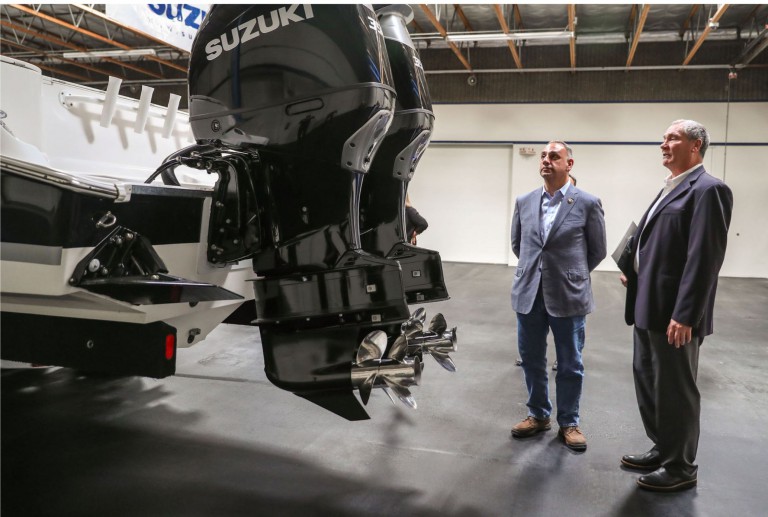 Adding to the wave of recent post-American Boating Congress (ABC) plant tours, last week, Congressman Gil Cisneros (D-CA-39) visited Suzuki's California facility. Plant visits with elected officials are important opportunities to highlight the industry and NMMA encourages all members to work with them to schedule a visit.
During the visit, Suzuki representatives discussed important industry priorities with Representative Cisneros, including access to the water, conservation efforts, dredging projects, and expanded broadband capabilities in our public lands and waters. Additionally, both parties discussed the current trade situation and how tariffs are impacting the industry.
NMMA is encouraged by the significant uptick in plant visits since ABC and looks forward to working with stakeholders on additional events. For more information, please contact NMMA senior vice president of government and legal affairs, Nicole Vasilaros at nvasilaros@nmma.org.