Day One of ABC 2019 is in the Books – Participants Head to Capitol Hill Today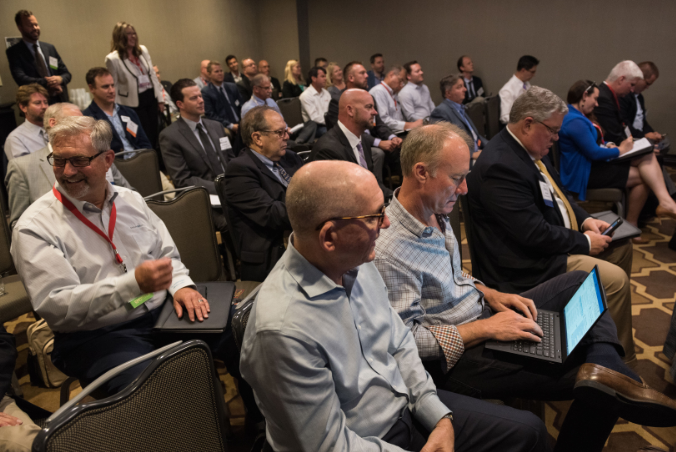 More than 300 industry stakeholders convened for the opening session of ABC 2019, which featured welcome remarks, issue workshops, and a networking reception. With the policy briefing portion of the program under their belts, attendees are heading to Capitol Hill today to discuss the issues with members of Congress and their staff.
NMMA senior vice president of government and legal affairs, Nicole Vasilaros kicked off ABC with a look back at previous summits, the industry's accomplishments in the past six months, and what participants can expect at this year's event. Additionally, NMMA director of state government affairs, Libby Yranski moderated the "State of the States" panel discussion, providing stakeholders a snapshot of the industry's advocacy efforts at the state level.
Two industry awards were presented during the welcome lunch: The Ambassador Award and the Advocate of the Year Award. The Massachusetts Marine Trades Association was honored with the Ambassador Award – given annually to the ABC Co-host who has done the most significant promotion of ABC. Smoker Craft Boats was presented with the first ever Advocate of the Year Award – an honor bestowed to a company that engages in all facets of advocacy.
Attendees capped off day one with a cocktail reception at the iconic National Museum of Women in the Arts, providing stakeholders from across the country – both longtime and first-time participants – an opportunity to meet each other.
From trade and workforce development to conservation and infrastructure, ABC participants will discuss the most pressing issues facing the industry with more than 200 Congressional offices today. Following a long day on Capitol Hill, BoatPAC contributors will assemble for a fundraiser to support recreational boating industry champions in Congress.
NMMA will continue to provide updates from ABC throughout the week. To receive real time updates, NMMA encourages stakeholders to monitor and engage with it on twitter: @therealnmma
If you have questions or need additional information, please contact Laura Crisler at lcrisler@nmma.org.