NMMA Files Comments Opposing Year-Round E15 Sales, Calls on Stakeholders to Take Action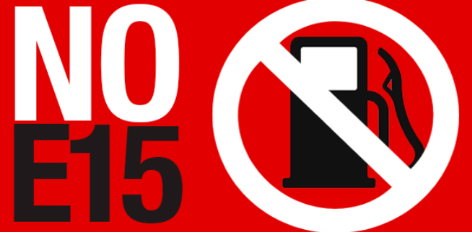 Last week, NMMA submitted comments to the Environmental Protection Agency (EPA), calling on the agency to abandon its proposal to allow year-round sale of E15 fuels and strengthen its Misfuelling Mitigation Program (MMP). Additionally, NMMA issued a Boating United alert urging all stakeholders to file individual, unique comments in opposition to year-round E15 sales – click here to take action now.
According to NMMA's comments, "The proposed rulemaking to allow for the year-round sale of E15 is deeply troubling to the recreational marine industry and based on questionable statutory authority. E15 is not approved for use in these non-road engines and EPA has established a Misfuelling Mitigation Program (MMP) to reduce the likelihood of E15 blend fuels from being used in engines for which that fuel is not approved.
"NMMA strongly believes, and polling indicates, the current MMP is grossly inadequate and not accomplishing the statutory mandate of consumer protection. This rulemaking would increase the supply of a fuel harmful to millions of marine and other consumer products during the height of the summer boating and recreation season, significantly increasing the risk of damage to consumers of marine and other non-road engine products. Additionally, it will continue to diminish consumer choice for ethanol-free fuels which are in high demand by many boaters and small engine product consumers.
"Year-round sales of E15 should not move forward, and at the very least not until and unless more robust consumer education and misfuelling protections are reviewed and in place."
Click the following link to submit original comments with the EPA: https://www.votervoice.net/NMMA/Campaigns/64343/Respond
NMMA strongly encourages filers to personalize the beginning and end of the pre-populated message in Boating United – EPA will not count identical comments.
For more information, please contact NMMA senior vice president of government and legal affairs, Nicole Vasilaros at nvasilaros@nmma.org or NMMA director of government affairs, Callie Hoyt at choyt@nmma.org.