Don't Miss Today's Grow Boating Webinar to Improve Your Company's Findability/SEO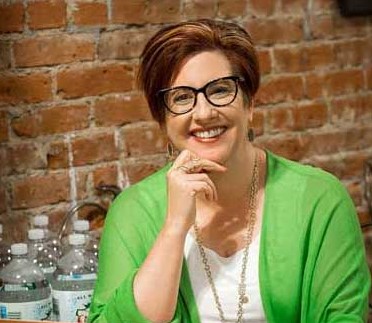 Grow Boating has partnered with Heather Lutz of Findability University to offer a free webinar series to help marine industry businesses develop a findability and search engine optimization (SEO) plan to achieve the online results to boost your bottom line. Don't miss today's session on how to leverage suggestive search, see what Google bots thinks about your homepage, use SEMRush.com to understand searchers and present yourself as a thought leader, not a sales person.

Register here

Provided at no cost to participating businesses, these webinars will outline strategies to address:
Identify your marketing challenges


Target your ideal online customer

Determine which keywords they use when they are ready to buy

Build a site designed to convert visitors into customers

Implement social and blogging strategies that drive business
Can your customers find your business online? Does your competition show up in search before you do? What can you do to optimize your website and online presence?

In addition to today's webinar, save the date for the third/last webinar in the series:

Session 3: Spy on Your Competitors…In a Good Way
May 1, 2019 | 1 pm–3 pm CST
Understand what makes your product unique. Cover site ranking, how to dominate keyword search, own the search result page and setting yourself apart from your competitors.

Download the first session in the webinar series here (from April 3) – this session focused on a focus on brand protection, how to learn what is being said about your business in social and search, emergency plans for your online presence and Google alerts.

Each webinar will be presented by Heather Lutz, Dean and Founder of Findability University. Lutz founded the Findability Group in 2000 to help website owners connect businesses with their perfect customers online. She worked for Yahoo! Search Marketing, training advertisers in Paid Search techniques, is a member of the National Speaker's Association (NSA), a sought-after Vistage International Speaker and has shares the stage with Tony Robbins Business Mastery in Fiji and London.