Progressive Insurance New England Boat Show Presented by West Marine Opens Tomorrow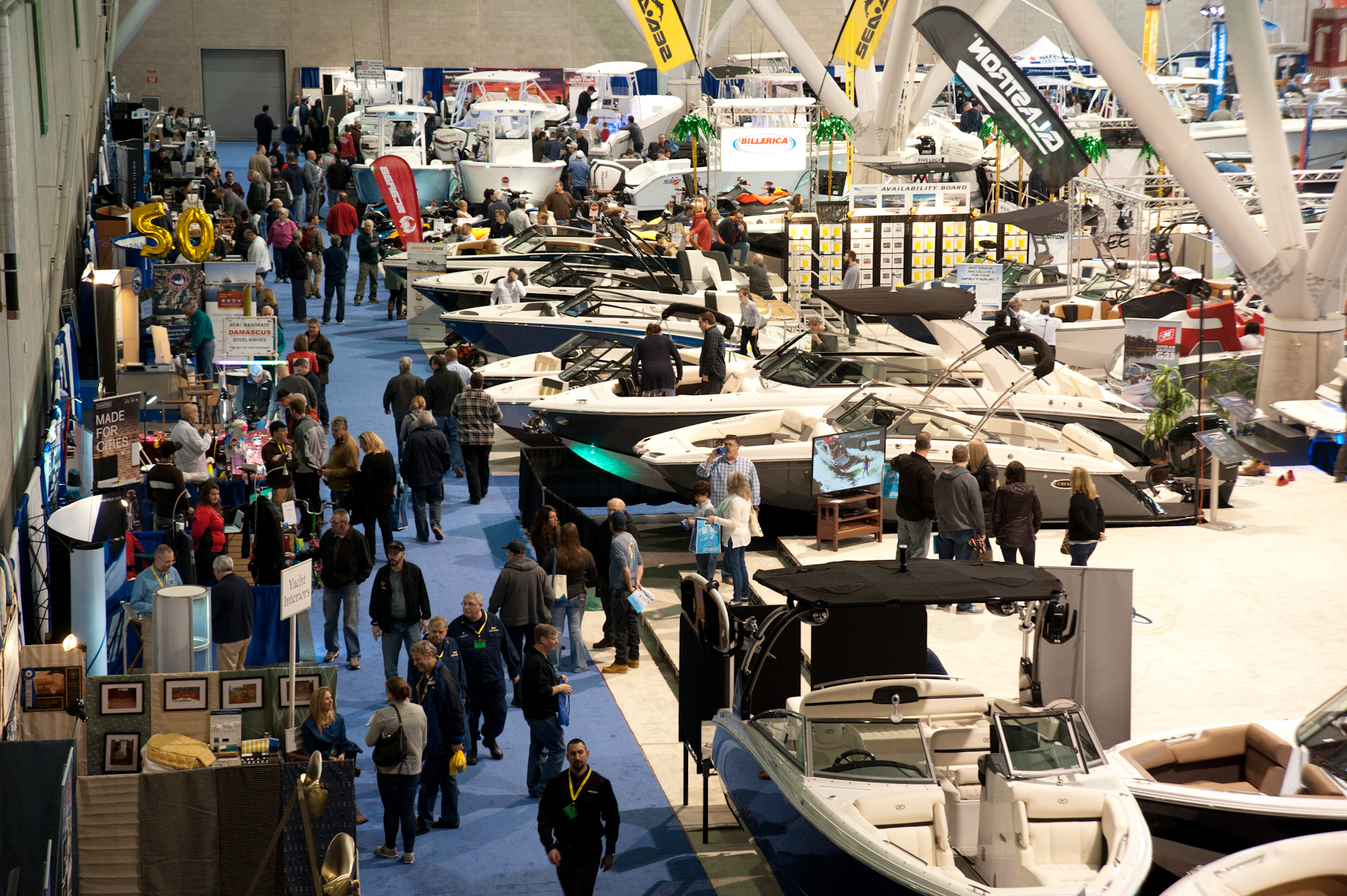 The Progressive Insurance New England Boat Show, presented by West Marine, begins its nine day run starting tomorrow, Saturday, Feb. 9 and runs through Sunday, Feb. 17 at the Boston Convention and Exhibition Center.
In its 64th year, the Show will feature more than 600 boats and is bringing back many fan-favorites, including dozens of boating seminars, Progressive Boat Club offering a docking pool and a virtual reality boat race, plus Goose Hummock's casting demo pools. Additionally, many family-friendly activities are back by popular demand such as Salt, the life-size whale, the Kids Toy Boat Building and the Touch-A-Boat Tour for Kids, offering little skippers a chance to explore more than 10 boat stops and get their "passport" stamped to win a prize.
The Show is also excited to bring in many new and first-time features, including a paddle boat pool for kids and a hands-on experience from the New England Aquarium, the Traveling Tide Pool will offer kids an opportunity to interact with different aquatic species (check website for days and times). Additionally, the Show is expanding on its popular Boating Career Day in partnership with the Massachusetts Marine Trades Association. As in year's past, the Show has invited more than 100 students from schools across New England to listen and learn from industry leaders on Friday, Feb. 15 from 11 a.m. – 1 p.m. New this year, is a public career fair at the Show inviting New England job seekers to explore job opportunities from 1 p.m. – 9 p.m. on Friday, who will receive a complimentary ticket to the Show when they register HERE.
To-date, the Show has made waves with local media with more scheduled to appear through the remainder of the Show. Coverage includes:
Boston Common Magazine
Panorama Magazine
Boston Globe Photo Feature
NBC 10 segment of move-in
WBZ AM Radio Interview
Caught In Southie
Learn more about the show here.
Next Up: Progressive Insurance Miami International Boat Show Presented by West Marine, Feb. 14-18